We will help you solve any water heater issues of any complexity
from
$1499
We provide over 25 years of reliable water heater installation, replacement and repair services in California
Guarantee for 6 years

Well reviewed and highly trusted

Fully licensed and insured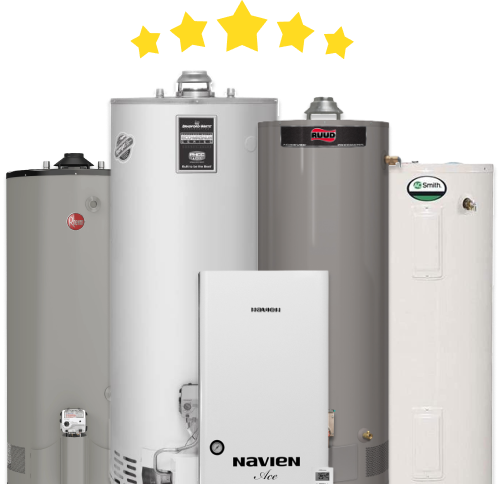 Hot water heater replacement in Santa Clara
Home »
Hot water is no luxury, it's a necessity. From your morning wake-up shower to the nightly dish-cleaning routine, the presence of a reliable hot water heater makes life in Santa Clara just a bit more comfortable.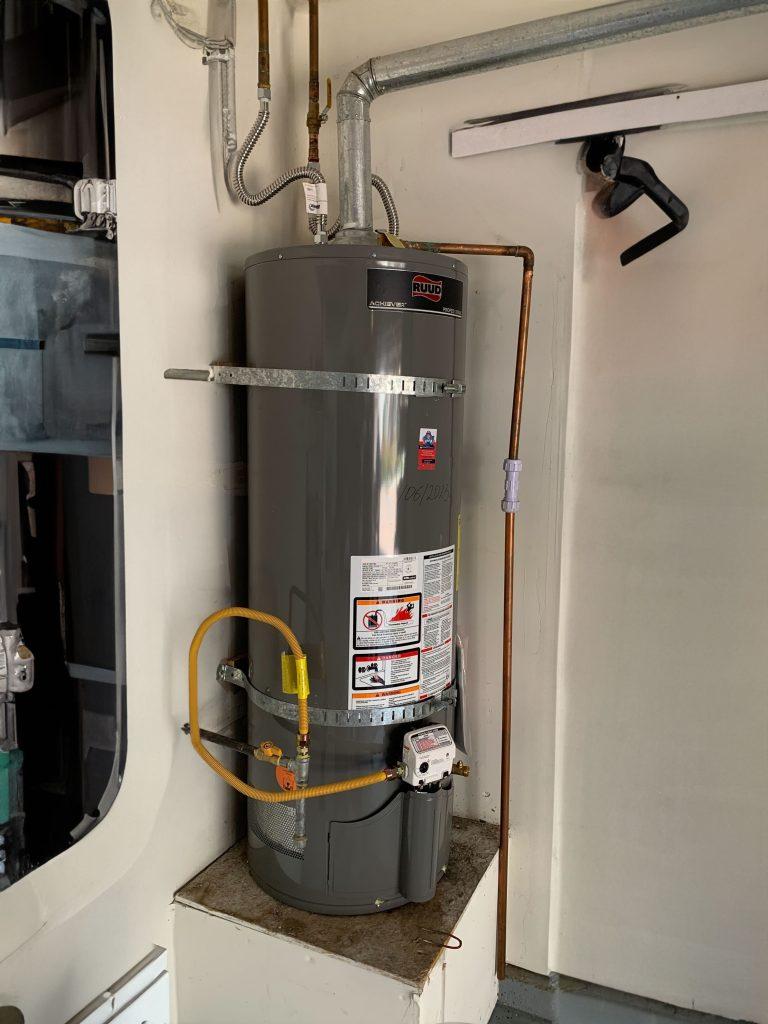 Decoding the World of Water Heaters
Understanding your options is key when considering a hot water heater replacement. Here are the main types:
Instant Gratification: Tankless Water Heaters: These units heat water on-demand, avoiding energy waste.
Old Reliable: Storage Tank Heaters: These heaters store and heat a large amount of water, ready for use when needed.
Green Power: Heat Pump Heaters: Using the surrounding heat to warm your water, these heaters are environmentally friendly and energy efficient.
Costs: More Than Just a Price Tag
When budgeting for a hot water heater replacement, it's not just about the unit's sticker price. Keep in mind:
Efficiency: Energy-efficient heaters may cost more upfront but will save money over time.
Installation: Costs can vary based on the type of heater and your home's layout.
Maintenance: Different heaters have different maintenance requirements, impacting the overall cost.
Choosing Your Water Heater Soulmate
The best replacement hot water heater marries your needs with your budget. Your usage, house size, and environmental concerns all play a part in this crucial decision.
Knowing When to Dial Up a Pro
There comes a time when DIY just won't cut it. That's where we, United Plumbing, step in. If your showers are more chill than thrill, or if your heater's acting leaky, it's time for a hot water heater replacement.
As seasoned professionals operating in Santa Clara, we are here to ensure you're never left in the cold. United Plumbing is not just about repairs; we're about improving the quality of your home life. Don't hesitate, reach out today, and let's keep the home fires burning!
_____________________________
United Plumbing & Water Heaters
Phone: (855) 642-6647
Email: [email protected]
Santa Clara
Serviced ZIP codes: 95050; 95051; 95052; 95053; 95054; 95055; 95056
And thousands of satisfied clients
Service Areas In California:
San Diego
,
Daly City
,
San Bruno
,
Redwood Shores
,
Woodside
,
Los Altos
,
East Palo Alto
,
 Los Altos Hills
,
Santa Clara
,
Mountain View
,
Campbell
,
Stanford
,
Saratoga
,
San Mateo
,
Redwood City
,
Millbrae
,
Palo Alto
,
San Carlos
,
Milpitas
,
Menlo Park
,
Los Gatos
,
Hillsborough
,
Foster City
,
Cupertino
,
Burlingame
,
Belmont
,
Atherton
,
Rocklin
,
Sunnyvale
,
Sanjose
,
We accept
Main office:

10089 Willow Creek Rd #200, San Diego, CA 92131

LIC:

#1061226
Main office:
10531 Pineville Ave, Cupertino, CA 95014
We accept
1997-2023 © United Plumbing & water heaters