We will help you solve any water heater issues of any complexity
from
$1499
We provide over 25 years of reliable water heater installation, replacement and repair services in California
Guarantee for 6 years

Well reviewed and highly trusted

Fully licensed and insured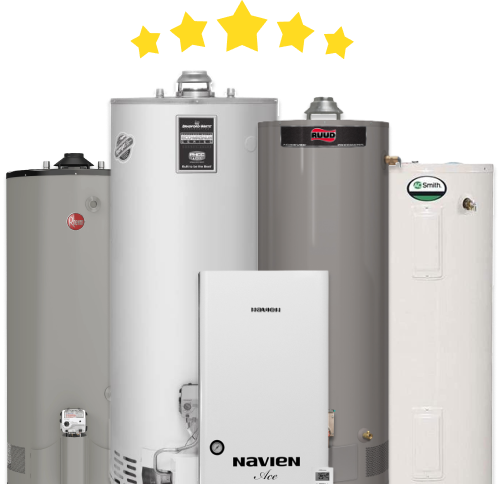 In Woodside, United Plumbing Offers Top-Tier Hot Water Heater Replacement Services
Home »
Being your dependable, local destination, United Plumbing provides exceptional hot water heater replacement in Woodside. We cater to every water heater need you might have, offering comprehensive services such as water heater repair, service, installation, and replacement.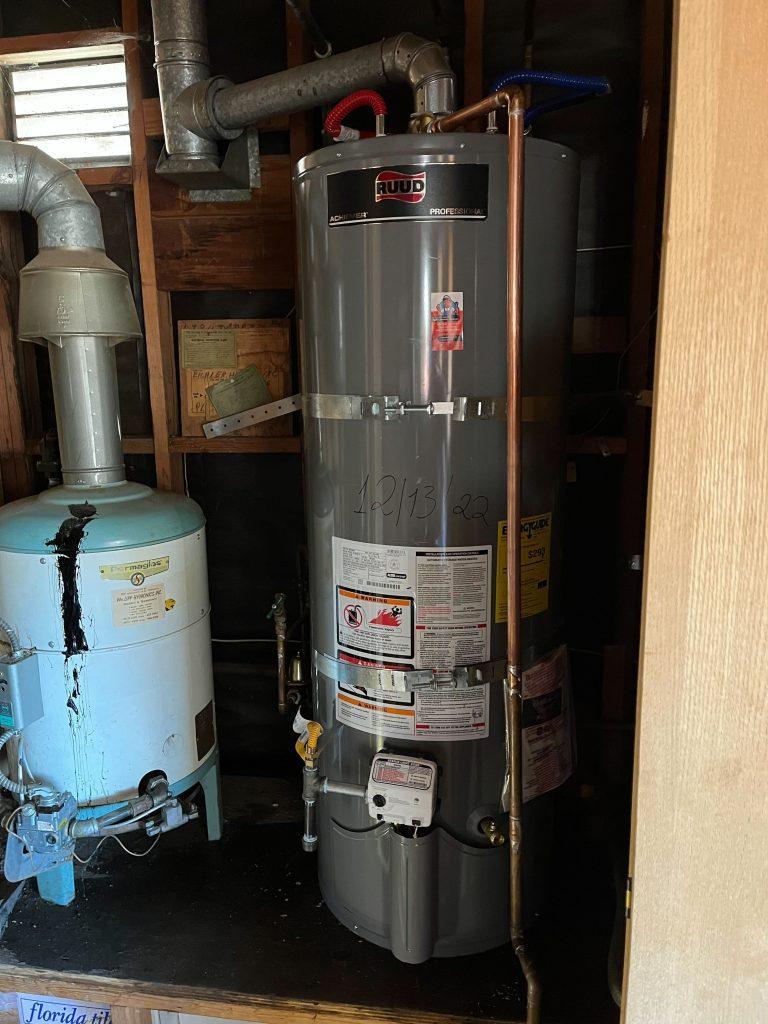 Swift and Reliable Water Heater Repair
Our expert team jumps into action the moment you notice a problem with your water heater. We deliver fast water heater repair services, identifying the problem accurately and coming up with the most efficient solution to restore your system to optimal working conditions.
Regular and Thorough Water Heater Service
To ensure its longevity and maintain its efficiency, regular service is essential for a water heater. We implement necessary adjustments and conduct routine checks as part of our standard water heater service, helping prevent unexpected complications.
Skilled Water Heater Installation
When a replacement becomes unavoidable, our capable team makes certain the water heater installation process is seamless. Our meticulous installation steps include:
Evaluating the capacity and condition of your current water heater.
Identifying your specific needs and water usage habits.
Suggesting the most suitable water heater models following our analysis.
Safely and efficiently installing your new water heater.
Running a comprehensive system check to ensure correct operation.
Customized Hot Water Heater Replacement
United Plumbing adopts a personalized approach when you decide on a hot water heater replacement. We consider your energy use, requirements, and budget, recommending the ideal water heater for your residence in Woodside.
By engaging United Plumbing, you'll receive:
Water heater repair that's both quick and efficient.
Consistent water heater service ensuring smooth system operations.
Water heater installation executed following industry safety guidelines.
Hot water heater replacement specifically tailored to meet your unique needs.
Contact United Plumbing Today
Don't let a faulty or outdated water heater affect your comfort in Woodside. Reach out to United Plumbing for all-encompassing water heater solutions. Our committed team is ready to help you enjoy the comfort and efficiency that comes with a high-performing water heater. Contact us today and experience the difference with United Plumbing!
_____________________________
United Plumbing & Water Heaters
Phone: (855) 642-6647
Email: [email protected]
Woodside
Serviced ZIP codes: 94027; 94028; 94061; 94062
And thousands of satisfied clients
Service Areas In California:
San Diego
,
Daly City
,
San Bruno
,
Redwood Shores
,
Woodside
,
Los Altos
,
East Palo Alto
,
 Los Altos Hills
,
Santa Clara
,
Mountain View
,
Campbell
,
Stanford
,
Saratoga
,
San Mateo
,
Redwood City
,
Millbrae
,
Palo Alto
,
San Carlos
,
Milpitas
,
Menlo Park
,
Los Gatos
,
Hillsborough
,
Foster City
,
Cupertino
,
Burlingame
,
Belmont
,
Atherton
,
Rocklin
,
Sunnyvale
,
Sanjose
,
We accept
Main office:

10089 Willow Creek Rd #200, San Diego, CA 92131

LIC:

#1061226
Main office:
10531 Pineville Ave, Cupertino, CA 95014
We accept
1997-2023 © United Plumbing & water heaters