We will help you solve any water heater issues of any complexity
from
$1499
We provide over 25 years of reliable water heater installation, replacement and repair services in California
Guarantee for 6 years

Well reviewed and highly trusted

Fully licensed and insured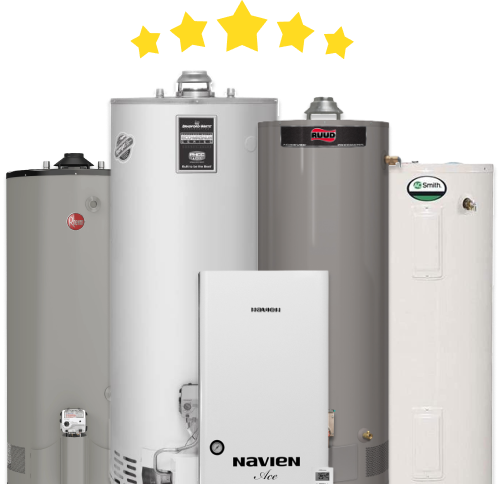 Navigating the Hot Water Heater Replacement Cost in Redwood Shores with United Plumbing
Home »
A reliable hot water heater is one of the uncelebrated heroes of a modern home. Yet when it fails, we immediately realize its value. From a refreshing morning shower to an evening of washing dishes, the smooth functioning of your day relies on this essential appliance. When your hot water heater starts to falter, United Plumbing is here to help you decode the hot water heater replacement cost and restore warmth to your Redwood Shores home.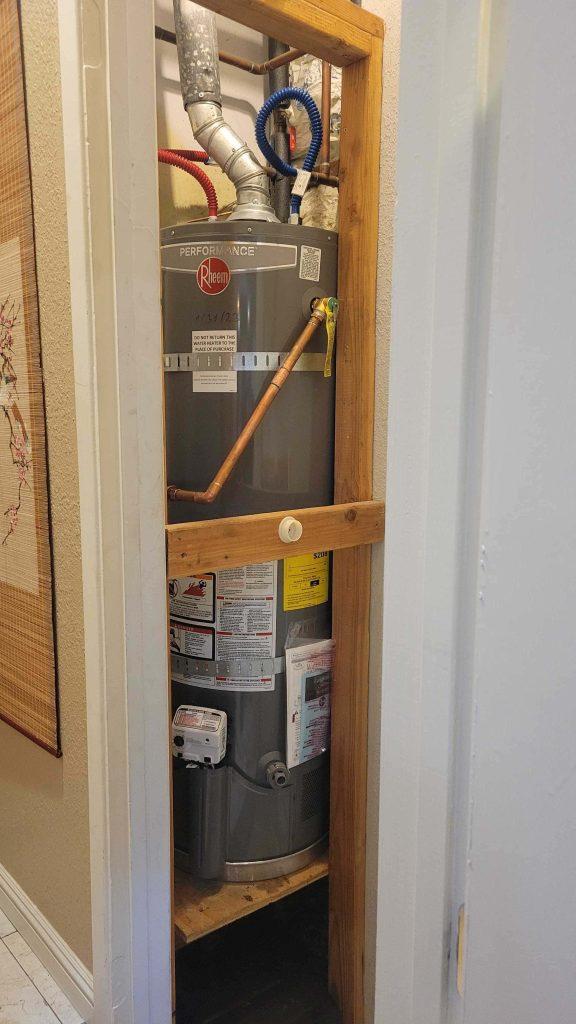 Deciphering the Hot Water Heater Replacement Cost
The price tag associated with replacing a hot water heater is influenced by an array of factors, including the model of the heater (whether tank or tankless), the complexity of installation, and labor charges. United Plumbing emphasizes on clarity in all our dealings. We provide transparent explanations about the hot water heater replacement cost, helping you make an informed decision for your Redwood Shores home.
A Worthwhile Investment
While facing the upfront hot water heater replacement cost can be daunting, it's beneficial to consider the long-term advantages. Older heaters can escalate your energy bills, whereas a new, more efficient model can generate substantial savings over its lifespan.
United Plumbing: Your Ally in Hot Water Heater Replacement
Navigating the journey of hot water heater replacement in Redwood Shores shouldn't be a hassle. Our expert team at United Plumbing will evaluate your specific needs, recommend the best heater model, and execute a seamless installation process, ensuring a stress-free replacement experience.
The United Plumbing Difference
When you select United Plumbing, you're choosing a team that's invested in your satisfaction. Our responsibility doesn't end with the replacement; we continue to support you to ensure your new hot water heater serves you effortlessly.
Connect with United Plumbing Today
Don't let the prospect of hot water heater replacement cost in Redwood Shores disrupt your everyday life. Turn to United Plumbing for all your hot water heater concerns. Our dedicated team is committed to providing you with efficient and cost-effective solutions. Get in touch today and experience the United Plumbing difference!
_____________________________
United Plumbing & Water Heaters
Phone: (855) 642-6647
Email: [email protected]
Redwood Shores
Serviced ZIP codes: 94061; 94062; 94063; 94064; 94065; 94070
And thousands of satisfied clients
Service Areas In California:
Daly City
,
San Bruno
,
Redwood Shores
,
Woodside
,
Los Altos
,
East Palo Alto
,
 Los Altos Hills
,
Santa Clara
,
Mountain View
,
Campbell
,
Stanford
,
Saratoga
,
San Mateo
,
Redwood City
,
Millbrae
,
Palo Alto
,
San Carlos
,
Milpitas
,
Menlo Park
,
Los Gatos
,
Hillsborough
,
Foster City
,
Cupertino
,
Burlingame
,
Belmont
,
Atherton
,
Rocklin
,
Sunnyvale
,
Sanjose
,
We accept
Main office:

10531 Pineville Ave, Cupertino, CA 95014

LIC:

#1061226
Main office:
10531 Pineville Ave, Cupertino, CA 95014
Phone:
(855) 642-6647
LIC:
#1061226
We accept
1997-2023 © United Plumbing & water heaters