United Plumbing & Water Heaters:

Mastering Drain Cleaning Services in Oceanside, CA
Guarantee for 6 years

Well reviewed and highly trusted

Fully licensed and insured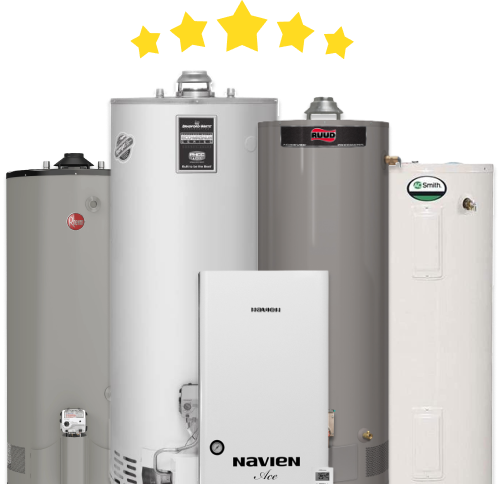 In the scenic city of Oceanside, CA, the importance of maintaining a functional and efficient plumbing system is paramount. United Plumbing & Water Heaters emerges as a front-runner in providing comprehensive drain cleaning services. Our expertise in tackling various drain-related issues ensures your plumbing system remains in top-notch condition.
Exceptional Drain Cleaning Services in Oceanside
At United Plumbing & Water Heaters, we specialize in a wide range of drain cleaning services, utilizing advanced techniques and tools to ensure effective and long-lasting solutions.
Our Diverse Range of Drain Cleaning Services
Understanding different drain issues require specialized approaches, we offer a variety of services:
Drain Cleaning: Comprehensive cleaning services for all types of residential and commercial drains.

Drain Cleaners: We use safe, effective, and environmentally friendly cleaning agents.

Best Drain Cleaning Practices: Our methods are aligned with industry best practices, ensuring efficient and thorough cleaning.

Good Drain Cleaners: Our team is equipped with high-quality tools and cleaners that safely clear blockages without damaging your pipes.

Cleaning Shower Drains: Specialized services to tackle the common problem of clogged shower drains.
Tailoring Solutions to Your Specific Needs
Every drain issue is unique, and so are our solutions. Whether it's a minor blockage or a major obstruction, our team is skilled in identifying and resolving a wide array of drain problems.
Frequently Asked Questions About Drain Cleaning
How often should I have my drains professionally cleaned?

Regular cleaning is recommended every year or two to prevent clogs and maintain drain health. However, this can vary based on usage and other factors.

Can I use chemical drain cleaners for quick fixes?

While chemical cleaners offer a temporary solution, they can be harmful to your pipes and the environment. Professional cleaning is safer and more effective.

What are the signs that I need professional drain cleaning?

Slow draining, frequent clogs, bad odors, and unusual noises from your drains are indicators that professional cleaning is needed.

How do you clean shower drains?

We use specialized tools to remove hair, soap scum, and other debris that commonly clog shower drains.

Are your drain cleaning methods safe for old piping systems?

Absolutely. We use methods that are effective yet gentle on pipes of all ages.
Our Reviews
Very quick responses with quality service, flexibility to adopt schedule change is good. Technician is professional and friendly. Services charge is very reasonable. I will definitely utilize their services in the future.
Anil Nanda (AKN)
2023-10-03
They are professional. To the point. Fair transaction. And they provide warranty on their work which is great.
They were able to come the same day I called. Service was quick and to the point, and the price was reasonable.
Had a blocked kitchen sink which another company came to fix, but wouldn't go on a flat one story roof to snake the vent. United plumbing was very responsive, and did an excellent job in a very short time. I'll call them again if needed for something else
Niyati Malaviya
2023-10-02
They provide very fast response and do quick fixes in timely manner.
They gave a quote in 15 minutes and came to repair on the same day. Efficient and professional. It's the second time I use their service. I certainly will again.
I replaced main street pipe with these folks. It was amazing work and very fast with reasonable price. They will be my go-to plumbers from now on.
Bella done a great job from the start to finish the job
Contact United Plumbing Today - We're Ready to Help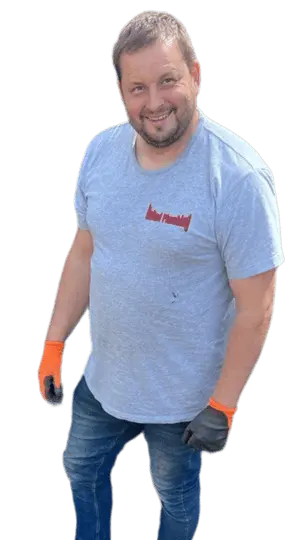 Why Choose United Plumbing & Water Heaters for Drain Cleaning?
Opting for our drain cleaning services in Oceanside means choosing a provider that values the integrity of your plumbing system.
Expertise and Experience: Our team comprises experienced professionals who understand the nuances of drain cleaning.

Customized Solutions: We offer tailored solutions to meet the specific needs of your plumbing system.

Advanced Tools and Techniques: Our use of the latest technology ensures efficient and thorough cleaning.
United Plumbing & Water Heaters: Your Trusted Partner in Oceanside
In Oceanside, a community that thrives on functionality and efficiency, United Plumbing & Water Heaters stands as a beacon of reliability and excellence in plumbing services. Our commitment to providing top-tier drain cleaning services is unwavering.