United Plumbing & Water Heaters:

Your Ultimate Guide to Gallon Gas Water Heaters in Oceanside, CA
Guarantee for 6 years

Well reviewed and highly trusted

Fully licensed and insured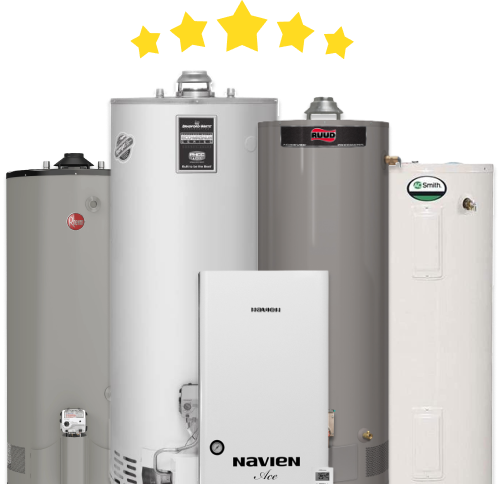 In the coastal city of Oceanside, CA, United Plumbing & Water Heaters stands as a leading provider of gallon gas water heaters, offering an extensive range of options to cater to diverse hot water needs. Whether you're upgrading your home or replacing an old unit, our selection of water heaters from trusted brands like Bradford White ensures you find the perfect match for your lifestyle and budget.
Extensive Selection of Gallon Gas Water Heaters
Our inventory boasts a wide variety of gallon gas water heaters, each designed to deliver efficiency, reliability, and comfort.
Explore Our Diverse Water Heater Range
We offer a comprehensive lineup of gallon gas water heaters, including:
50 Gallon Water Heater: Ideal for medium to large households, ensuring a steady supply of hot water.

Bradford White Water Heater: Known for durability and efficiency, a premier choice for homeowners.

50 Gallon Electric Water Heater: A great alternative for homes without a gas line, offering consistent performance.

40 Gallon Water Heater: Perfect for smaller families, balancing capacity with energy efficiency.

40 Gallon Electric Water Heater: An excellent option for homes with limited space, providing ample hot water.

40 Gallon Gas Water Heater: Combines quick heating capability with cost-effectiveness.

80 Gallon Electric Water Heater: Suited for large households or commercial settings, offering high-capacity hot water storage.

30 Gallon Water Heater: A compact solution for apartments or smaller homes, ensuring efficient water heating.
Choosing the Right Water Heater Size
Selecting the correct size is crucial for efficiency and cost-effectiveness. Our experts can guide you based on your household size, hot water usage patterns, and space considerations.
Frequently Asked Questions About Gallon Gas Water Heaters
How do I determine the right size water heater for my home?

Consider the number of people in your household and your peak hour demand for hot water. Our specialists can help calculate your specific needs.

What are the advantages of a Bradford White water heater?

Bradford White is renowned for its quality construction, longevity, and energy-efficient models.

Is there a significant difference between gas and electric water heaters?

Gas heaters generally heat water faster and are more cost-efficient in operation, whereas electric heaters are easier to install and require less maintenance.

How long does a gallon gas water heater typically last?

With proper maintenance, these water heaters can last between 10-15 years.

What factors affect the cost of water heaters?

Factors include the size, energy efficiency rating, type (gas or electric), and brand.
Our Reviews
Very quick responses with quality service, flexibility to adopt schedule change is good. Technician is professional and friendly. Services charge is very reasonable. I will definitely utilize their services in the future.
Anil Nanda (AKN)
2023-10-03
They are professional. To the point. Fair transaction. And they provide warranty on their work which is great.
They were able to come the same day I called. Service was quick and to the point, and the price was reasonable.
Had a blocked kitchen sink which another company came to fix, but wouldn't go on a flat one story roof to snake the vent. United plumbing was very responsive, and did an excellent job in a very short time. I'll call them again if needed for something else
Niyati Malaviya
2023-10-02
They provide very fast response and do quick fixes in timely manner.
They gave a quote in 15 minutes and came to repair on the same day. Efficient and professional. It's the second time I use their service. I certainly will again.
I replaced main street pipe with these folks. It was amazing work and very fast with reasonable price. They will be my go-to plumbers from now on.
Bella done a great job from the start to finish the job
Contact United Plumbing Today - We're Ready to Help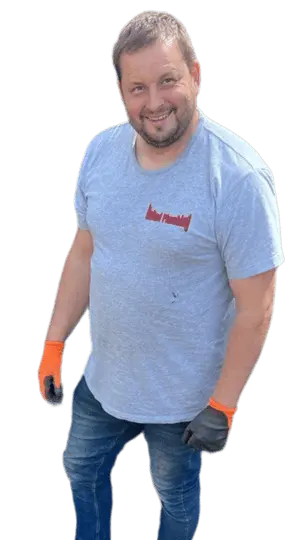 Why Choose United Plumbing & Water Heaters?
At United Plumbing & Water Heaters, we don't just sell water heaters; we provide a full-service experience.
Expert Consultation: Our team can assist you in choosing the best water heater according to your needs.

Professional Installation: We ensure your water heater is installed correctly, adhering to safety standards and local codes.

Ongoing Support: We offer maintenance and repair services to keep your water heater in top condition.
United Plumbing & Water Heaters: A Tradition of Trust and Excellence in Oceanside
In Oceanside, where quality and reliability are paramount, United Plumbing & Water Heaters is committed to providing top-notch water heater solutions. Our range of gallon gas water heaters, from the robust 50-gallon units to the efficient 30-gallon models, is designed to meet the diverse needs of our community.
At United Plumbing & Water Heaters, we are dedicated to ensuring that every Oceanside home enjoys the comfort and convenience of a reliable hot water supply. With our diverse range of gallon gas water heaters and our commitment to exceptional service, we are here to enhance the functionality and comfort of your home. Trust us to be your partner in finding the perfect water heating solution.