United Plumbing & Water Heaters:

Revolutionizing Hot Water Solutions with Rinnai in Oceanside, CA
Guarantee for 6 years

Well reviewed and highly trusted

Fully licensed and insured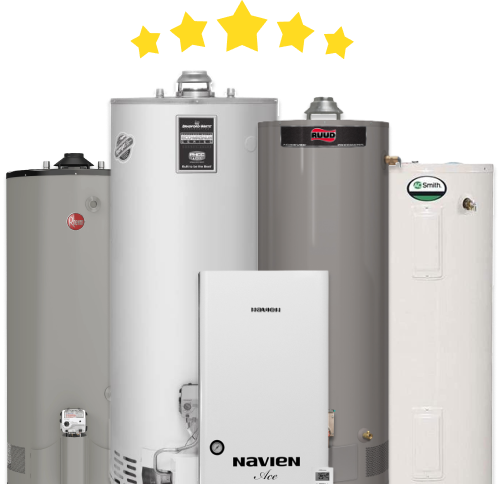 United Plumbing & Water Heaters proudly brings the cutting-edge technology of Rinnai water heaters to Oceanside, CA. Known for their efficiency and reliability, Rinnai's range of tankless water heaters offers an unparalleled hot water experience for both residential and commercial needs.
The Rinnai Advantage in Oceanside
At United Plumbing & Water Heaters, we understand the unique requirements of Oceanside residents. This understanding drives our commitment to providing top-tier Rinnai water heater services, ensuring every home and business enjoys an endless supply of hot water.
Comprehensive Range of Rinnai Water Heaters
We offer a diverse selection of Rinnai water heaters to cater to various needs, lifestyles, and budgets.
Rinnai Water Heater: A hallmark of quality and innovation, ideal for homes seeking energy-efficient hot water solutions.

Tankless Hot Water Heater Rinnai: Perfect for those who prioritize space-saving design without compromising on performance.

Rinnai Hot Water Heaters: Known for their quick heating capabilities and long-term reliability.

Rinnai Electric Water Heaters Tankless: Combining the convenience of electricity with the advanced technology of Rinnai.

Rinnai Tankless Water Heaters Gas: These units offer excellent energy efficiency and are suitable for homes with natural gas access.

Rinnai Tankless Water Heater Propane: An ideal solution for homes without natural gas lines, offering the same efficiency and performance.
Why Opt for a Rinnai Tankless Water Heater?
Choosing a Rinnai tankless water heater means embracing numerous benefits, including:
Energy Efficiency: Rinnai's tankless models are designed for maximum energy savings, reducing your utility bills.

Continuous Hot Water: Enjoy an endless supply of hot water on demand – no more cold showers!

Space-Saving Design: The compact size of Rinnai tankless water heaters frees up valuable space in your home.

Durability: Rinnai's commitment to quality means their water heaters are built to last, providing a reliable hot water supply for years.
Frequently Asked Questions About Rinnai Water Heaters
What makes Rinnai water heaters a preferred choice?

Rinnai is renowned for its innovative technology, energy efficiency, and the reliability of its tankless water heaters.

Are Rinnai tankless water heaters more efficient than traditional models?

Yes, they are designed to be significantly more energy-efficient, only heating water when needed.

How long does a Rinnai water heater last?

With proper maintenance, Rinnai water heaters can last upwards of 20 years.

Can I switch from a traditional to a Rinnai tankless water heater?

Absolutely. Our team can assess your current setup and recommend the best Rinnai model for your transition.

What is the maintenance requirement for a Rinnai tankless water heater?

Regular maintenance, including annual servicing, is recommended to ensure optimal performance and longevity.
Our Reviews
Very quick responses with quality service, flexibility to adopt schedule change is good. Technician is professional and friendly. Services charge is very reasonable. I will definitely utilize their services in the future.
Anil Nanda (AKN)
2023-10-03
They are professional. To the point. Fair transaction. And they provide warranty on their work which is great.
They were able to come the same day I called. Service was quick and to the point, and the price was reasonable.
Had a blocked kitchen sink which another company came to fix, but wouldn't go on a flat one story roof to snake the vent. United plumbing was very responsive, and did an excellent job in a very short time. I'll call them again if needed for something else
Niyati Malaviya
2023-10-02
They provide very fast response and do quick fixes in timely manner.
They gave a quote in 15 minutes and came to repair on the same day. Efficient and professional. It's the second time I use their service. I certainly will again.
I replaced main street pipe with these folks. It was amazing work and very fast with reasonable price. They will be my go-to plumbers from now on.
Bella done a great job from the start to finish the job
Contact United Plumbing Today - We're Ready to Help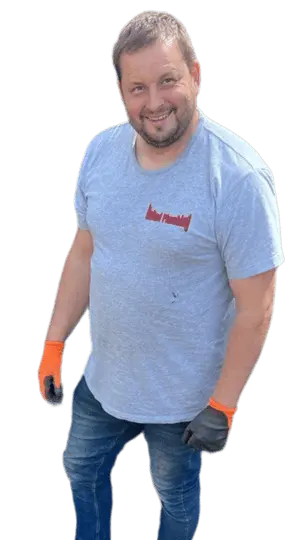 United Plumbing & Water Heaters: Your Rinnai Water Heater Specialists in Oceanside
Our team of certified professionals is highly trained in the installation, repair, and maintenance of Rinnai water heaters. We provide:
Professional Installation: Ensuring your Rinnai water heater is installed to meet all safety and efficiency standards.

Expert Repair Services: Our technicians are equipped to handle any repair needs, ensuring your Rinnai unit operates flawlessly.

Routine Maintenance: We offer comprehensive maintenance services to extend the life of your Rinnai water heater.
United Plumbing & Water Heaters: A Commitment to Excellence
In Oceanside, a city that values quality and innovation, United Plumbing & Water Heaters stands as a testament to these ideals. Our extensive range of Rinnai water heaters, combined with our expertise and customer-centric approach, makes us your ideal partner in finding the perfect hot water solution.
At United Plumbing & Water Heaters, we don't just install water heaters; we provide a service that enhances the comfort and efficiency of your Oceanside home or business. With our selection of Rinnai water heaters, expert installation, and dedicated customer service, you can trust us to deliver a seamless and satisfying hot water experience. Let us help you bring the innovation and efficiency of Rinnai into your life.