United Plumbing & Water Heaters:

Navigating the World of Water Heaters in Oceanside, CA
Guarantee for 6 years

Well reviewed and highly trusted

Fully licensed and insured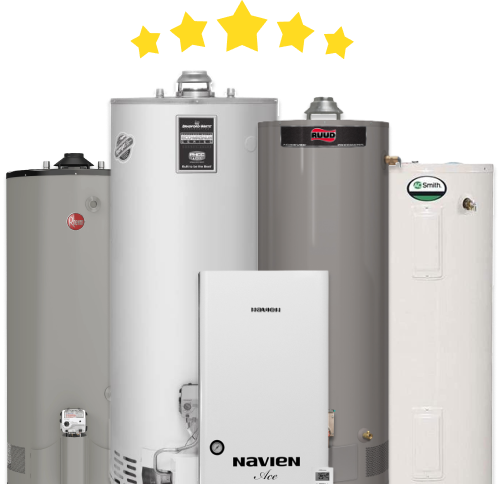 At United Plumbing & Water Heaters in Oceanside, CA, we understand the critical role a water heater plays in the comfort and functionality of your home or business. That's why we've dedicated ourselves to offering an extensive selection of water heaters to fit the varied needs of our customers. From cutting-edge hybrid models to traditional gas and electric options, our range is designed to ensure you find the perfect fit for your hot water requirements.
A Comprehensive Selection of Water Heaters
Our selection encompasses a wide array of water heaters, each designed to cater to different lifestyle needs and preferences.
Exploring the Different Types of Water Heaters
At United Plumbing & Water Heaters, we provide a variety of water heater options:
Hybrid Water Heater: Combining the efficiency of a tankless heater with the reliability of a traditional tank model.

Instant Hot Water Heater: For those who prioritize immediate hot water access.

Gas Hot Water Heater: Ideal for households with a natural gas line, offering efficient heating.

Tankless Water Heater: A space-saving, energy-efficient choice that provides hot water on demand.

Electric Water Heater: A versatile and widely used option suitable for homes without gas service.

Electric Hot Water Heater: Perfect for smaller homes or as a supplement to your main water heating system.

Gas Water Heater: Known for their cost-effectiveness and rapid heating capabilities.

General Water Heater Options: We offer a range of water heaters to suit any need or preference.
 Understanding Water Heater Costs
One of the primary considerations when selecting a water heater is cost. We strive to offer competitive pricing and value for money.
Water Heater Price: Our pricing is transparent, with options available for every budget.

Water Heater Cost: We provide detailed cost breakdowns, including installation and potential running costs.
Frequently Asked Questions About Water Heaters
What are the benefits of a hybrid water heater?

Hybrid water heaters combine the efficiency of tankless models with the capacity of traditional tanks, making them energy-efficient and reliable.

How do I choose between a gas and an electric water heater?

The choice depends on your home's utility setup, energy efficiency preferences, and budget.

Are tankless water heaters more expensive than traditional ones?

While the initial cost may be higher, tankless water heaters can offer long-term savings through reduced energy bills.

What size water heater do I need for my home?

Size depends on the number of occupants and simultaneous usage needs. Our experts can help you determine the right size.

How long does a water heater typically last?

The lifespan varies by type and model, but typically ranges from 10 to 15 years with proper maintenance.
Our Reviews
Very quick responses with quality service, flexibility to adopt schedule change is good. Technician is professional and friendly. Services charge is very reasonable. I will definitely utilize their services in the future.
Anil Nanda (AKN)
2023-10-03
They are professional. To the point. Fair transaction. And they provide warranty on their work which is great.
They were able to come the same day I called. Service was quick and to the point, and the price was reasonable.
Had a blocked kitchen sink which another company came to fix, but wouldn't go on a flat one story roof to snake the vent. United plumbing was very responsive, and did an excellent job in a very short time. I'll call them again if needed for something else
Niyati Malaviya
2023-10-02
They provide very fast response and do quick fixes in timely manner.
They gave a quote in 15 minutes and came to repair on the same day. Efficient and professional. It's the second time I use their service. I certainly will again.
I replaced main street pipe with these folks. It was amazing work and very fast with reasonable price. They will be my go-to plumbers from now on.
Bella done a great job from the start to finish the job
Contact United Plumbing Today - We're Ready to Help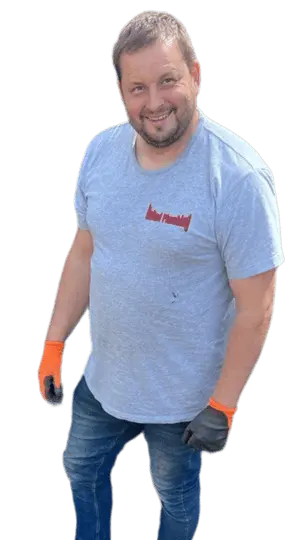 Why Choose United Plumbing & Water Heaters?
Our commitment to excellence extends beyond just selling water heaters. We believe in providing a comprehensive service that includes:
Expert Guidance: Our knowledgeable team can help you navigate our extensive selection to find the perfect water heater for your needs.

Professional Installation: We ensure that your new water heater is installed safely and efficiently.

Ongoing Support: Our relationship with customers doesn't end post-purchase; we offer maintenance and repair services too.
United Plumbing & Water Heaters: Your Partner in Oceanside
In Oceanside, where quality and efficiency are not just expected but essential, United Plumbing & Water Heaters stands as your trusted partner. Our wide range of water heaters, combined with our expertise and commitment to customer satisfaction, ensures that your hot water needs are met with the perfect solution.
At United Plumbing & Water Heaters, we are more than just a provider; we are your partner in ensuring that your home or business in Oceanside, CA, enjoys the comfort and convenience of a reliable hot water supply. With our diverse range of water heaters and dedicated service, we are committed to meeting and exceeding your expectations. Trust us to be the key to your water heating solutions.