United Plumbing & Water Heaters:

Mastering Water Heater Installation in Oceanside, CA
Guarantee for 6 years

Well reviewed and highly trusted

Fully licensed and insured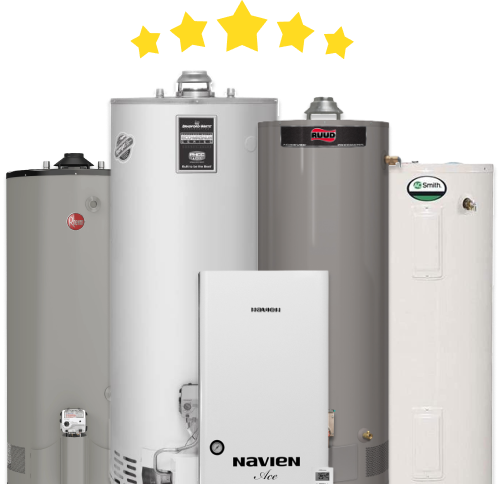 In the heart of Oceanside, CA, where the ocean breeze carries the promise of serene living, United Plumbing & Water Heaters stands as a beacon of quality and professionalism in water heater installation. Recognizing the crucial role of a reliable water heater in the daily comfort of Oceanside residents, our team is dedicated to providing top-tier installation services.
Comprehensive Water Heater Installation Services
Our extensive range of services ensures that every household in Oceanside finds the perfect water heating solution, installed with precision and care.
Expertise in Diverse Water Heater Installations
Our team specializes in the installation of various types of water heaters, catering to diverse needs and preferences.
Water Heater Installation: We offer seamless installation services for traditional water heaters, ensuring reliable hot water supply.

Installation of Hot Water Heaters: Our expertise extends to the installation of both gas and electric hot water heaters, tailored to meet your specific requirements.

Tankless Water Heaters Installation: Embrace the efficiency and space-saving advantages with our expert tankless water heater installation services.
Understanding the Cost Dynamics
Budget considerations are paramount when it comes to installing a new water heater. We provide transparent and detailed information to help you make an informed decision.
Installation Water Heater Cost: We offer competitive pricing and clear cost breakdowns for our installation services.

Cost Tankless Water Heater Installation: Although initially higher, tankless water heaters can offer long-term savings on energy bills.

Water Heater Installation Costs: Our team will help you understand the costs involved, ensuring there are no surprises.
Proximity and Convenience
Located in Oceanside, we ensure prompt and accessible services to all residents.
Water Heater Installation Near Me: Our local presence means we're just a call away for your water heater installation needs.

Tankless Water Heater Installation Near Me: Enjoy the convenience of local, expert installation services for your tankless water heater.
Our Reviews
Very quick responses with quality service, flexibility to adopt schedule change is good. Technician is professional and friendly. Services charge is very reasonable. I will definitely utilize their services in the future.
Anil Nanda (AKN)
2023-10-03
They are professional. To the point. Fair transaction. And they provide warranty on their work which is great.
They were able to come the same day I called. Service was quick and to the point, and the price was reasonable.
Had a blocked kitchen sink which another company came to fix, but wouldn't go on a flat one story roof to snake the vent. United plumbing was very responsive, and did an excellent job in a very short time. I'll call them again if needed for something else
Niyati Malaviya
2023-10-02
They provide very fast response and do quick fixes in timely manner.
They gave a quote in 15 minutes and came to repair on the same day. Efficient and professional. It's the second time I use their service. I certainly will again.
I replaced main street pipe with these folks. It was amazing work and very fast with reasonable price. They will be my go-to plumbers from now on.
Bella done a great job from the start to finish the job
Contact United Plumbing Today - We're Ready to Help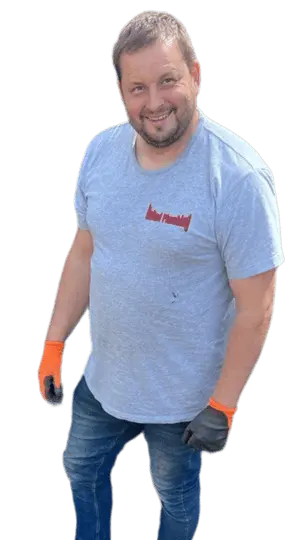 Frequently Asked Questions About Water Heater Installation
How do I choose the right type of water heater for my home?


The choice depends on your household size, space availability, budget, and preference for energy efficiency. Our team can help assess your needs and suggest the best option.

What are the benefits of installing a tankless water heater?


Tankless water heaters provide on-demand hot water, are energy-efficient, and save space compared to traditional tank models.

How long does the installation process take?


Typically, installing a new water heater takes a few hours, but this can vary depending on the type and complexity of the installation.

Can I install a water heater myself?

While DIY installations are possible, professional installation ensures safety, efficiency, and compliance with local codes and regulations.

What factors affect the cost of water heater installation?

Factors include the type of water heater, complexity of the installation, modifications needed, and regional labor costs.
United Plumbing & Water Heaters: Your Trusted Installation Partner
Our commitment to excellence extends beyond mere installation. We aim to provide a hassle-free experience that translates into lasting comfort and efficiency in your home.
Expert Installation: Our technicians are skilled in the latest installation techniques, ensuring your water heater is set up for optimal performance.

Customized Solutions: We understand that every home is unique and offer tailored installation services to meet your specific needs.
United Plumbing & Water Heaters: A Synonym for Reliability in Oceanside
In Oceanside, where quality and reliability are not just expectations but necessities, United Plumbing & Water Heaters rises to the occasion. Our comprehensive water heater installation services are designed to seamlessly integrate with your lifestyle, ensuring you never have to compromise on the comfort of a hot shower or the convenience of warm water.
At United Plumbing & Water Heaters, we don't just install water heaters; we instill trust and assurance in every household in Oceanside. Let us guide you through the journey of selecting and installing the perfect water heater, turning your house into a warm and welcoming home.