United Plumbing & Water Heaters:

Your Go-To Expert for Water Heater Repair in Oceanside, CA
Guarantee for 6 years

Well reviewed and highly trusted

Fully licensed and insured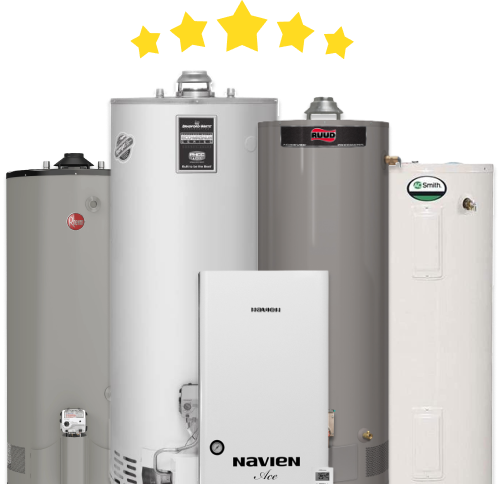 Nestled in the heart of Oceanside, United Plumbing & Water Heaters stands as a pillar of reliability and expertise in water heater repair. With the azure Pacific as our backdrop, we understand the importance of hot water in your daily comfort and strive to provide quick, efficient, and lasting repair solutions.
Comprehensive Water Heater Repair Services in Oceanside
Our seasoned team is well-equipped to handle a full spectrum of water heater issues, ensuring your home enjoys uninterrupted access to hot water.
Expertise in Diverse Water Heater Repair
From traditional gas water heaters to modern tankless units, our skilled technicians are adept at diagnosing and fixing a range of water heater problems.
Water Heater Repair Near Me: Our local presence in Oceanside means quick response times for all your repair needs.

Water Heater Leaking: We address leaks with precision, preventing water damage and restoring the functionality of your water heater.

Hot Water Heater Leaking: Quick action is vital, and our team is equipped to handle urgent leak repairs efficiently.

Repairing Water Heaters: Our comprehensive repair services cover all aspects of water heater issues, from minor adjustments to major fixes.

Repair Tankless Water Heaters: Specialized in modern tankless systems, we ensure these advanced units are running optimally.

Gas Water Heater Repairs: From pilot lights to gas connections, we manage all aspects of gas water heater repairs.

Electric Water Heater Repairs: Our expertise includes addressing the unique challenges of electric water heaters.
 Why Choose United Plumbing & Water Heaters?
At United Plumbing & Water Heaters, we are more than just service providers; we are your trusted partners in maintaining your home's comfort.
Prompt Service: We understand the urgency of hot water needs and ensure quick and efficient repair services.

Experienced Technicians: Our team comprises experienced professionals who are experts in water heater technologies.

Customer-Centric Approach: We prioritize your needs and comfort, ensuring a hassle-free repair experience.
Frequently Asked Questions About Water Heater Repairs
How do I know if my water heater needs repair?


Signs include inconsistent water temperature, strange noises, leaks, and rusty water.

Can a leaking water heater be repaired?


Yes, most leaks can be repaired, but it depends on the location and severity of the leak.

How long does it take to repair a water heater?


The duration varies based on the issue but we strive for the quickest turnaround time possible.

Is it worth repairing an old water heater?


This depends on the age, condition, and repair costs. Our team can advise whether repair or replacement is more cost-effective.

How often should I get my water heater serviced?


Annual servicing is recommended to ensure optimal performance and longevity.
Our Reviews
Very quick responses with quality service, flexibility to adopt schedule change is good. Technician is professional and friendly. Services charge is very reasonable. I will definitely utilize their services in the future.
Anil Nanda (AKN)
2023-10-03
They are professional. To the point. Fair transaction. And they provide warranty on their work which is great.
They were able to come the same day I called. Service was quick and to the point, and the price was reasonable.
Had a blocked kitchen sink which another company came to fix, but wouldn't go on a flat one story roof to snake the vent. United plumbing was very responsive, and did an excellent job in a very short time. I'll call them again if needed for something else
Niyati Malaviya
2023-10-02
They provide very fast response and do quick fixes in timely manner.
They gave a quote in 15 minutes and came to repair on the same day. Efficient and professional. It's the second time I use their service. I certainly will again.
I replaced main street pipe with these folks. It was amazing work and very fast with reasonable price. They will be my go-to plumbers from now on.
Bella done a great job from the start to finish the job
Contact United Plumbing Today - We're Ready to Help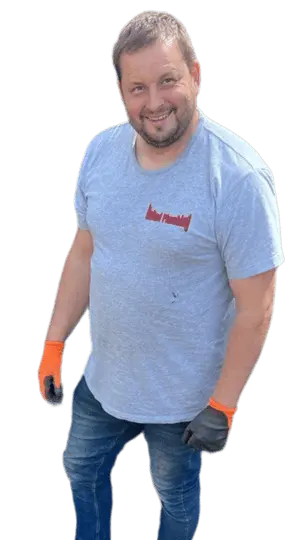 Your Trusted Water Heater Repair Specialists in Oceanside
United Plumbing & Water Heaters is committed to ensuring that every Oceanside home enjoys the comfort and convenience of reliable hot water. Our extensive knowledge of both traditional and modern water heaters positions us uniquely to address any repair needs.
Hot Water Heater Repair: We understand the importance of hot water in your daily life and offer speedy repairs.

Tankless Water Heater Repairs Near Me: Our local presence ensures we are just a call away for your tankless water heater needs.
United Plumbing & Water Heaters: A Commitment to Excellence
In Oceanside, where the community values quality and efficiency, United Plumbing & Water Heaters echoes these values through our dedicated water heater repair services. We are not just fixing water heaters; we are restoring comfort and peace of mind to your homes.
At United Plumbing & Water Heaters, we understand the vital role a functioning water heater plays in your daily life. Whether it's a minor repair or a complex issue, our team is equipped to provide solutions that last. Trust us to be your reliable partner in maintaining the warmth and comfort of your Oceanside home.