We will help you solve any water heater issues of any complexity
from
$1499
We provide over 25 years of reliable water heater installation, replacement and repair services in California
Guarantee for 6 years

Well reviewed and highly trusted

Fully licensed and insured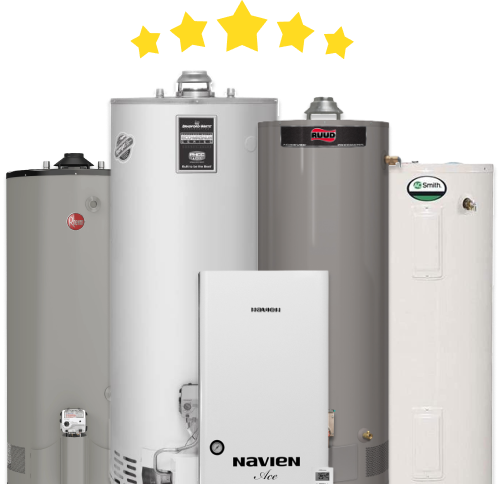 Premier 50 Gallon Water Heater Services by United Plumbing in San Bruno
Home »
In San Bruno, many households recognize the value of a dependable hot water supply for their daily comfort, with the 50 gallon water heater being a common choice for those with a high hot water demand. When it comes to tasks like water heater repair, service, installation, or replacement, San Bruno residents trust none other than United Plumbing, their local water heater specialist.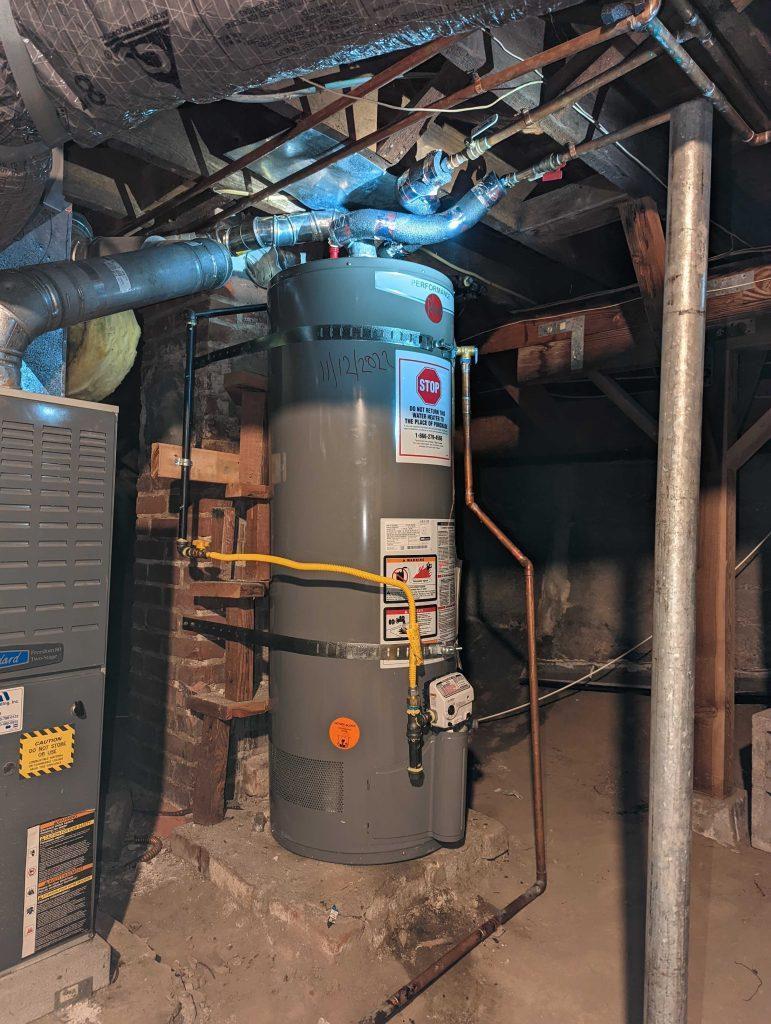 The Importance of a 50 Gallon Water Heater
A 50 gallon water heater has become an indispensable appliance in homes that require a substantial hot water supply. Whether for laundry, dishwashing, or a comforting bath, such a water heater ensures a consistent hot water supply. However, the intricacies of selecting, installing, and maintaining such a critical appliance call for professional handling. This is where United Plumbing comes into play.
Comprehensive 50 Gallon Water Heater Services
As your trusted partner, United Plumbing covers every aspect of your 50 gallon water heater needs in San Bruno. Our wide array of services includes:
Selection Guidance: We help you pick the perfect 50 gallon water heater, keeping in mind your hot water demands and energy efficiency goals.
Expert Installation: Our team ensures your water heater is installed safely and efficiently, strictly adhering to all local codes and standards.
Routine Maintenance: We offer regular servicing to keep your 50 gallon water heater in prime condition for prolonged use.
Prompt Repairs: In case of any issues, our experts are ready to provide quick and effective repair solutions.
Efficient Replacement Services: When it's time for a new unit, we facilitate a smooth water heater replacement process.
The United Plumbing Advantage
When you choose United Plumbing for your 50 gallon water heater needs in San Bruno, you benefit from:
Expert guidance in selecting the most suitable water heater
Professional, safe, and efficient installation services
Regular maintenance services for optimal performance
Prompt and effective water heater repair solutions
Hassle-free water heater replacement services
Reach Out to United Plumbing Today
Don't let water heater issues disrupt the comfort of your home. Turn to United Plumbing for all your 50 gallon water heater needs in San Bruno. Our committed team is ready to ensure a continuous and efficient hot water supply for your home. Contact us today to experience the United Plumbing difference!
_____________________________
United Plumbing & Water Heaters
Phone: (855) 642-6647
Email: [email protected]
San Bruno
Serviced ZIP codes: 94066
And thousands of satisfied clients
Service Areas In California:
Daly City
,
San Bruno
,
Redwood Shores
,
Woodside
,
Los Altos
,
East Palo Alto
,
 Los Altos Hills
,
Santa Clara
,
Mountain View
,
Campbell
,
Stanford
,
Saratoga
,
San Mateo
,
Redwood City
,
Millbrae
,
Palo Alto
,
San Carlos
,
Milpitas
,
Menlo Park
,
Los Gatos
,
Hillsborough
,
Foster City
,
Cupertino
,
Burlingame
,
Belmont
,
Atherton
,
Rocklin
,
Sunnyvale
,
Sanjose
,
We accept
Main office:

10531 Pineville Ave, Cupertino, CA 95014

LIC:

#1061226
Main office:
10531 Pineville Ave, Cupertino, CA 95014
Phone:
(855) 642-6647
LIC:
#1061226
We accept
1997-2023 © United Plumbing & water heaters