We will help you solve any water heater issues of any complexity
from
$1499
We provide over 25 years of reliable water heater installation, replacement and repair services in California
Guarantee for 6 years

Well reviewed and highly trusted

Fully licensed and insured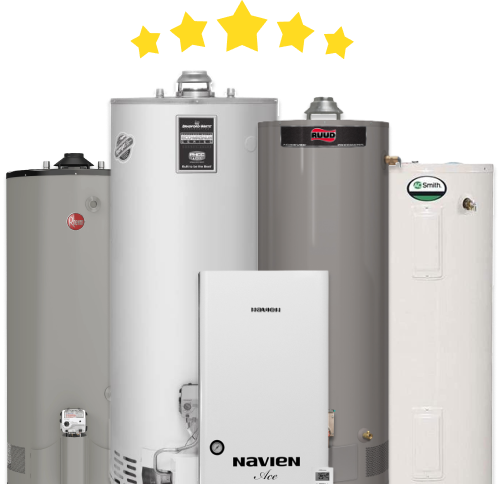 Premium 40 Gallon Water Heater Services in San Mateo
Home »
United Plumbing is your solution to the cold-shower blues, thanks to our superior 40-gallon water heater services in San Mateo. Our team of expert professionals is committed to ensuring a consistent supply of hot water in your home, whether you need a new installation, regular maintenance, or a complete system upgrade.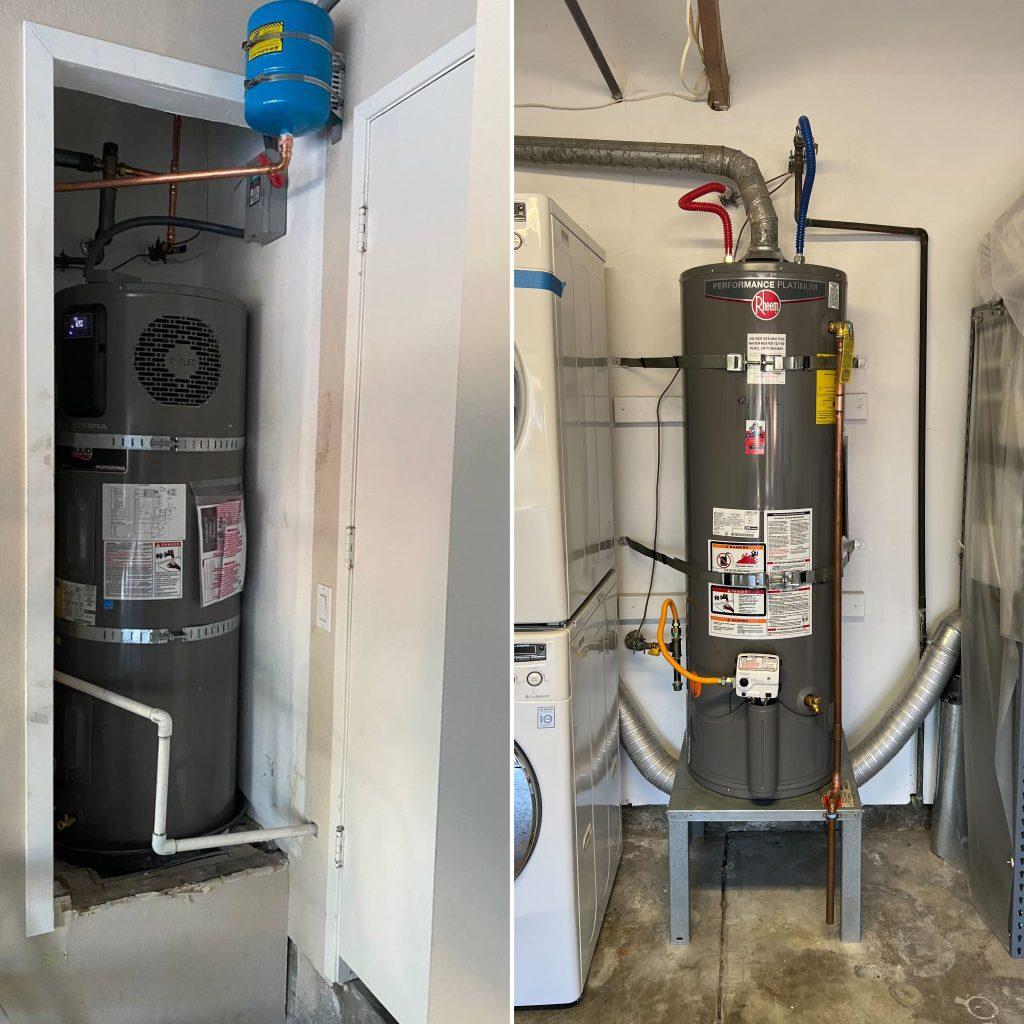 The Appeal of a 40 Gallon Water Heater
Investing in a 40-gallon water heater from United Plumbing means choosing a system known for its generous capacity, energy-efficiency, and dependable performance. It's an ideal solution for mid-sized households with a moderate need for hot water.
Why United Plumbing is the Right Choice
Professional Team: Our workforce consists of licensed experts proficient in all aspects of 40-gallon water heater installation, maintenance, and replacement.
Swift Service: Recognizing the value of your time, we pledge to provide quick and efficient services with minimal interruption to your routine.
Transparent Pricing: With United Plumbing, expect clear pricing with no hidden costs or surprises.
Customer Satisfaction: Your satisfaction is our priority, and we strive to exceed your expectations with every service we deliver.
Local Knowledge: As a local company, we understand the unique needs of San Mateo residents and tailor our services to meet these demands.
Whether you're contemplating a new 40-gallon water heater installation, in need of regular upkeep for your existing system, or require a full-scale replacement, United Plumbing is your trusted partner. We're dedicated to ensuring your water stays hot, your showers stay refreshing, and your home remains comfortable throughout the year.
Experience the United Plumbing difference with our top-tier 40-gallon water heater services in San Mateo. Get in touch with us today to find out more or to schedule a service. At United Plumbing, we're not just warming up your water; we're elevating your home comfort, one warm shower at a time.
_____________________________
United Plumbing & Water Heaters
Phone: (855) 642-6647
Email: [email protected]
San Mateo
Serviced ZIP codes: 94010; 94401; 94402; 94403; 94404; 94497
And thousands of satisfied clients
Service Areas In California:
San Diego
,
Daly City
,
San Bruno
,
Redwood Shores
,
Woodside
,
Los Altos
,
East Palo Alto
,
 Los Altos Hills
,
Santa Clara
,
Mountain View
,
Campbell
,
Stanford
,
Saratoga
,
San Mateo
,
Redwood City
,
Millbrae
,
Palo Alto
,
San Carlos
,
Milpitas
,
Menlo Park
,
Los Gatos
,
Hillsborough
,
Foster City
,
Cupertino
,
Burlingame
,
Belmont
,
Atherton
,
Rocklin
,
Sunnyvale
,
Sanjose
,
We accept
Main office:

10089 Willow Creek Rd #200, San Diego, CA 92131

LIC:

#1061226
Main office:
10531 Pineville Ave, Cupertino, CA 95014
We accept
1997-2023 © United Plumbing & water heaters