We will help you solve any water heater issues of any complexity
from
$1499
We provide over 25 years of reliable water heater installation, replacement and repair services in California
Guarantee for 6 years

Well reviewed and highly trusted

Fully licensed and insured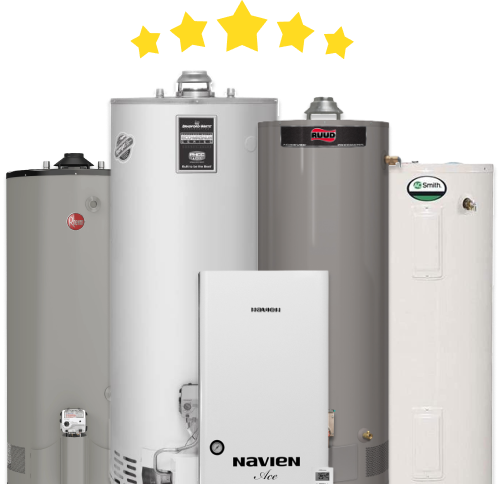 Redefining Comfort with AO Smith Water Heaters in San Mateo
Home »
Welcome to United Plumbing, your ultimate hub for superior plumbing solutions in San Mateo. We are proud to bring you the exceptional Water Heater AO Smith, a top-tier product renowned for its unmatched efficiency and performance.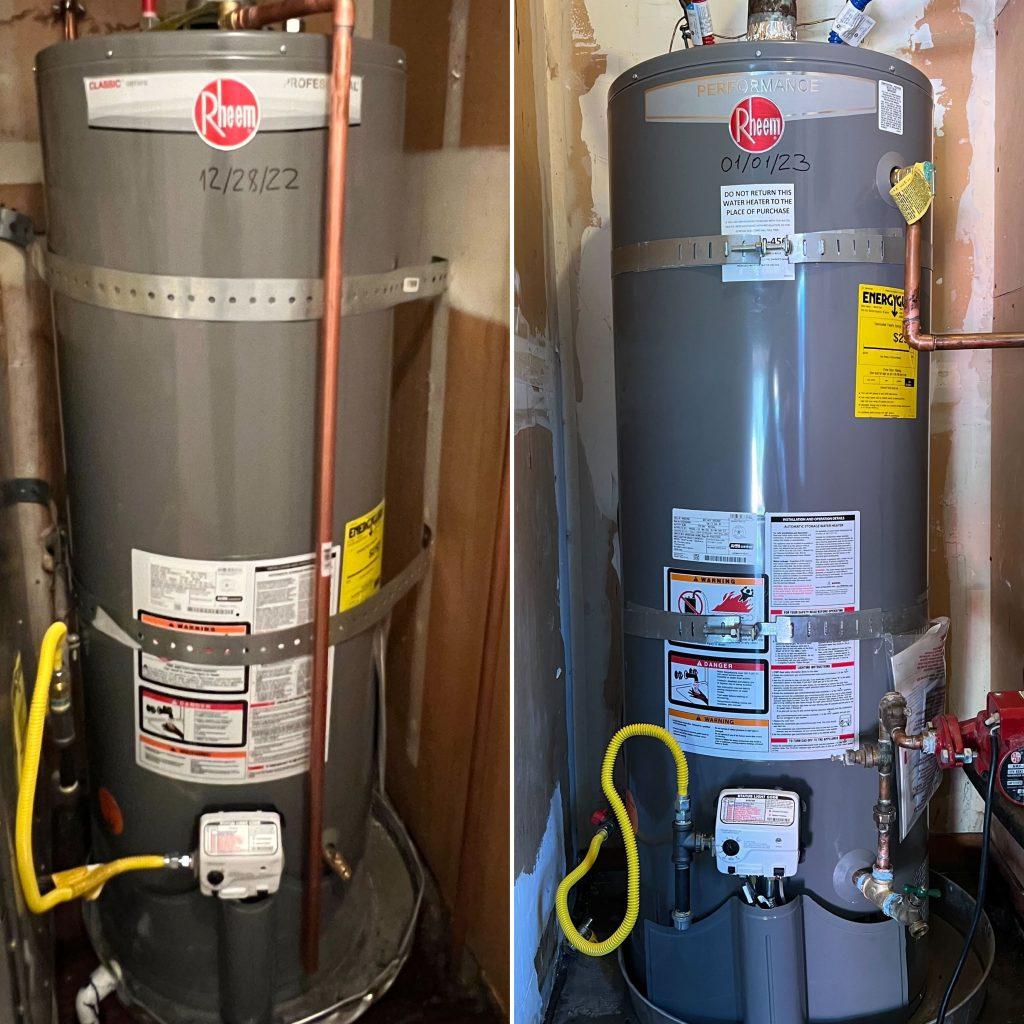 Unleash the Power of AO Smith Water Heaters
Why Choose AO Smith?
Choosing a Water Heater AO Smith offers you numerous benefits that redefine the essence of household comfort in San Mateo:
Energy Conservation: AO Smith Water Heaters are designed with cutting-edge technology to offer energy-efficient performance.
Reliable Delivery: These heaters ensure a continuous supply of hot water, enhancing your home's comfort level.
Versatile Range: AO Smith provides a comprehensive range of models, including tankless and high-capacity water heaters, to suit different home needs.
Long-Lasting Durability: Manufactured with premium materials, AO Smith Water Heaters are built to last.
United Plumbing: Your Premier AO Smith Specialist
As a leading AO Smith service provider in San Mateo, we offer:
Expert Installation: Our highly skilled team guarantees accurate and secure installation of your AO Smith water heater.
Consistent Maintenance: We provide regular maintenance services to ensure your heater always operates at its best.
Prompt Repairs: Our experienced technicians can swiftly diagnose and rectify any issues with your water heater.
Honest Pricing: We maintain a transparent pricing policy with no hidden costs.
Enhance Your Home Comfort Today
At United Plumbing in San Mateo, we appreciate the role a reliable hot water system plays in elevating your home comfort. Our mission is to equip your home with a Water Heater AO Smith, ensuring high efficiency and consistent performance. Whether you need installation, maintenance, or repair services, our professional team is ready to deliver.
Experience the comfort of a world-class AO Smith Water Heater. Contact United Plumbing today for a consultation, and step into a world of superior water heating solutions.
_____________________________
United Plumbing & Water Heaters
Phone: (855) 642-6647
Email: [email protected]
San Mateo
Serviced ZIP codes: 94010; 94401; 94402; 94403; 94404; 94497
And thousands of satisfied clients
Service Areas In California:
San Diego
,
Daly City
,
San Bruno
,
Redwood Shores
,
Woodside
,
Los Altos
,
East Palo Alto
,
 Los Altos Hills
,
Santa Clara
,
Mountain View
,
Campbell
,
Stanford
,
Saratoga
,
San Mateo
,
Redwood City
,
Millbrae
,
Palo Alto
,
San Carlos
,
Milpitas
,
Menlo Park
,
Los Gatos
,
Hillsborough
,
Foster City
,
Cupertino
,
Burlingame
,
Belmont
,
Atherton
,
Rocklin
,
Sunnyvale
,
Sanjose
,
We accept
Main office:

10089 Willow Creek Rd #200, San Diego, CA 92131

LIC:

#1061226
Main office:
10531 Pineville Ave, Cupertino, CA 95014
We accept
1997-2023 © United Plumbing & water heaters