We will help you solve any water heater issues of any complexity
from
$1499
We provide over 25 years of reliable water heater installation, replacement and repair services in California
Guarantee for 6 years

Well reviewed and highly trusted

Fully licensed and insured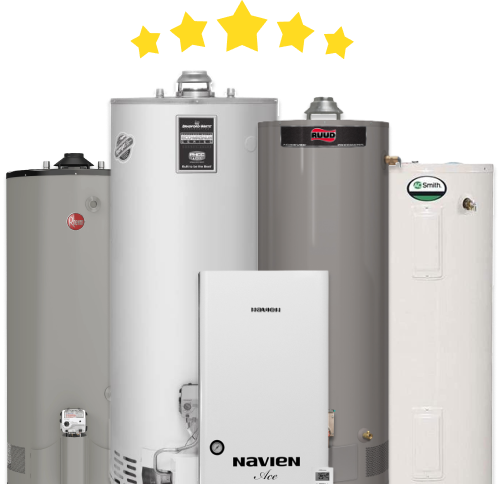 Superior 40-Gallon Electric Water Heater Services by United Plumbing in Burlingame
Home »
Among Burlingame's local businesses, United Plumbing has established itself as a leading service provider for 40-gallon electric water heaters. We understand the importance of hot water in your daily routine, and we work diligently to ensure minimal disruption with our efficient services.
A 40-gallon electric water heater is an excellent choice for any home, providing a consistent supply of hot water for bathing, cleaning, and other household tasks. To keep these units operating at peak performance, United Plumbing offers a comprehensive suite of services, ranging from routine maintenance to emergency repairs.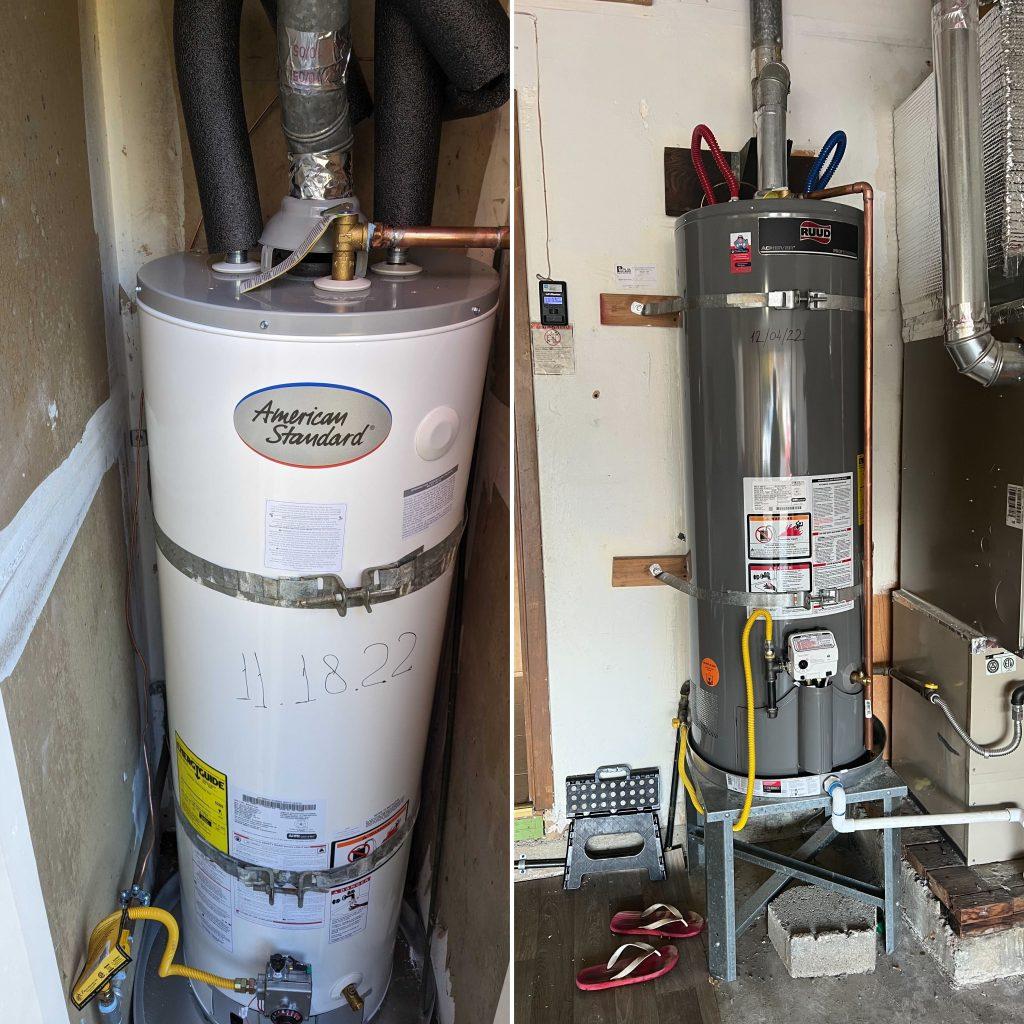 Why choose United Plumbing? Here's why:
Skilled Technicians: Our team has the necessary knowledge and experience to handle any issue related to 40-gallon electric water heaters.
Prompt Service: We value your time. Our swift response ensures your water heater issue is resolved in no time.
Fair Pricing: At United Plumbing, what you see is what you get. We offer transparent pricing without hidden costs.
Tailored Solutions: Every home is different, and we provide customized solutions to meet your specific needs.
Local Presence: Our commitment to serving the Burlingame community sets us apart from the rest.
At United Plumbing, we go beyond just repairing your 40-gallon electric water heater. We also offer regular maintenance to ensure your unit performs optimally and lasts longer. If a replacement is necessary, we will guide you through the process and ensure it is as smooth as possible.
United Plumbing is not just another service provider; we are a trusted partner for all your 40-gallon electric water heater needs in Burlingame. We believe in delivering a service experience that is second to none. Trust us to keep the hot water flowing in your home.
_____________________________
United Plumbing & Water Heaters
Phone: (855) 642-6647
Email: [email protected]
Burlingame
Serviced ZIP codes: 94010; 94011
And thousands of satisfied clients
Service Areas In California:
Daly City
,
San Bruno
,
Redwood Shores
,
Woodside
,
Los Altos
,
East Palo Alto
,
 Los Altos Hills
,
Santa Clara
,
Mountain View
,
Campbell
,
Stanford
,
Saratoga
,
San Mateo
,
Redwood City
,
Millbrae
,
Palo Alto
,
San Carlos
,
Milpitas
,
Menlo Park
,
Los Gatos
,
Hillsborough
,
Foster City
,
Cupertino
,
Burlingame
,
Belmont
,
Atherton
,
Rocklin
,
Sunnyvale
,
Sanjose
,
We accept
Main office:

10531 Pineville Ave, Cupertino, CA 95014

LIC:

#1061226
Main office:
10531 Pineville Ave, Cupertino, CA 95014
Phone:
(855) 642-6647
LIC:
#1061226
We accept
1997-2023 © United Plumbing & water heaters