We will help you solve any water heater issues of any complexity
from
$1499
We provide over 25 years of reliable water heater installation, replacement and repair services in California
Guarantee for 6 years

Well reviewed and highly trusted

Fully licensed and insured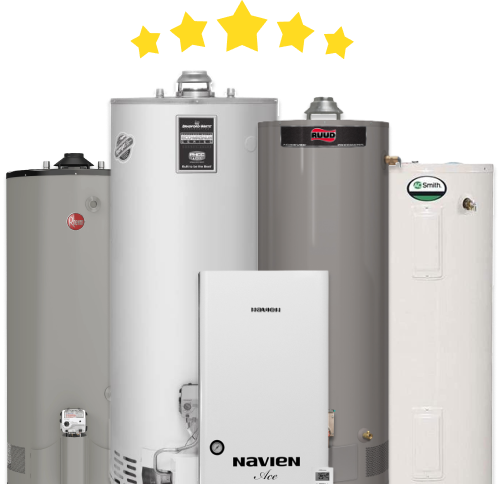 Tackling Water Heater Leaking in San Mateo with United Plumbing
Home »
Water heaters are crucial elements in our homes, often going unnoticed until they start leaking. If you're facing this issue in San Mateo, United Plumbing stands ready to deliver a solution.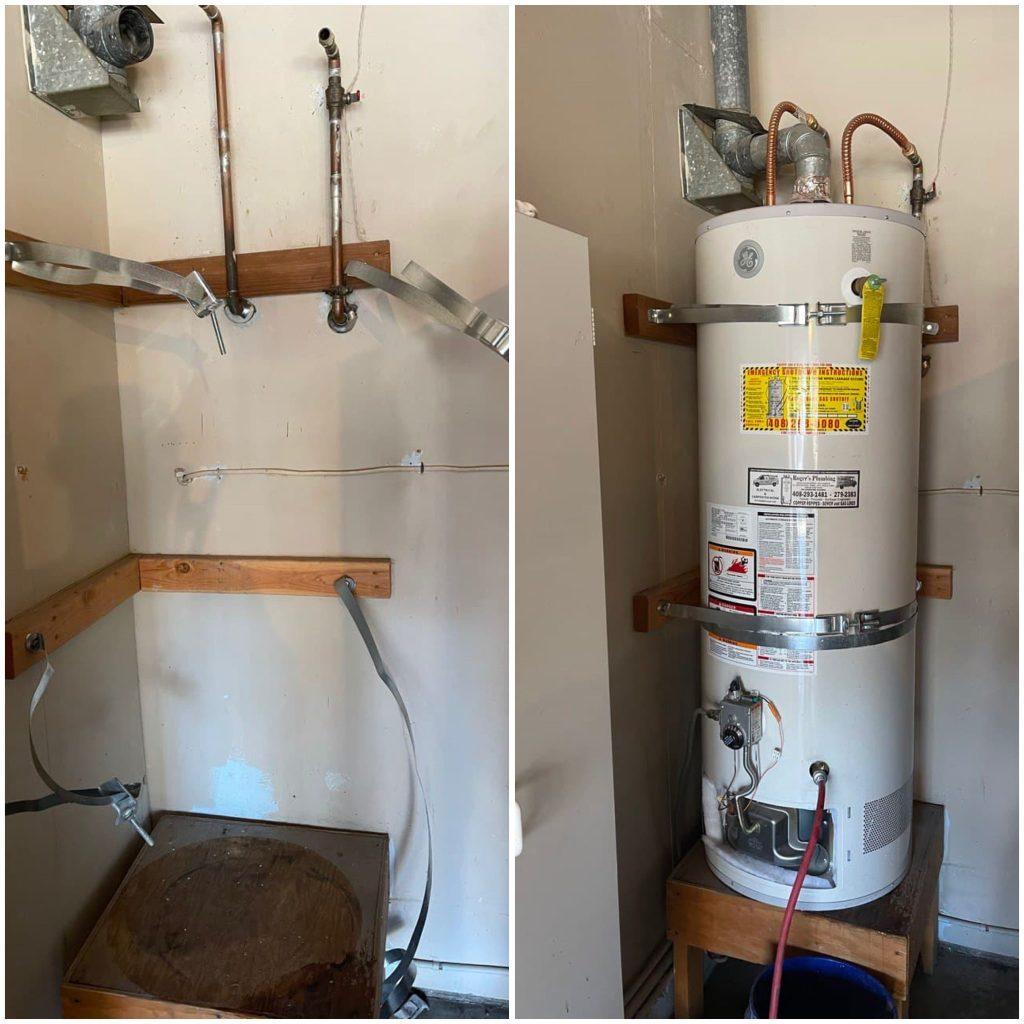 Skilled Water Heater Repair
Leaks may be a sign of more significant problems with your water heater. At United Plumbing, our water heater repair services swiftly identify and solve the root of the problem before it escalates. Our seasoned technicians have a wide-ranging skill set to deal with various water heater concerns, ensuring your system is back to optimal functioning in no time.
Extensive Water Heater Service
We provide a comprehensive range of water heater services designed to maintain your unit's peak efficiency. Regular maintenance, including leak inspections and addressing potential problems, can help extend your water heater's lifespan and secure consistent comfort in your San Mateo home.
Exceptional Water Heater Installation
When a leaking water heater is beyond repair due to age or significant damage, a replacement is the next logical step. United Plumbing offers top-quality water heater installation services, ensuring a smooth transition to your new system. We accommodate a variety of water heaters, from traditional tank models to the latest energy-efficient tankless units.
Customized Water Heater Replacement
At United Plumbing, we understand that every home has unique needs when it comes to water heaters. That's why we offer custom-tailored water heater replacement solutions. Based on your energy consumption, budget, and specific requirements, we'll recommend a water heater that perfectly matches your San Mateo home's needs.
The United Plumbing Commitment
Opting for United Plumbing means choosing a service committed to quality, transparency, and customer satisfaction. We take pride in our all-inclusive water heater repair, service, installation, and replacement services, ensuring no hidden costs or unpleasant surprises.
Contact United Plumbing Today
Don't let a leaking water heater disrupt your daily comfort in San Mateo. Contact United Plumbing for all your water heater needs. Our dedicated team is eager to restore the warmth and comfort that a fully functional water heater brings. Reach out today and experience the United Plumbing difference!
_____________________________
United Plumbing & Water Heaters
Phone: (855) 642-6647
Email: [email protected]
San Mateo
Serviced ZIP codes: 94010; 94401; 94402; 94403; 94404; 94497
And thousands of satisfied clients
Service Areas In California:
Daly City
,
San Bruno
,
Redwood Shores
,
Woodside
,
Los Altos
,
East Palo Alto
,
 Los Altos Hills
,
Santa Clara
,
Mountain View
,
Campbell
,
Stanford
,
Saratoga
,
San Mateo
,
Redwood City
,
Millbrae
,
Palo Alto
,
San Carlos
,
Milpitas
,
Menlo Park
,
Los Gatos
,
Hillsborough
,
Foster City
,
Cupertino
,
Burlingame
,
Belmont
,
Atherton
,
Rocklin
,
Sunnyvale
,
Sanjose
,
We accept
Main office:

10531 Pineville Ave, Cupertino, CA 95014

LIC:

#1061226
Main office:
10531 Pineville Ave, Cupertino, CA 95014
Phone:
(855) 642-6647
LIC:
#1061226
We accept
1997-2023 © United Plumbing & water heaters