We will help you solve any water heater issues of any complexity
from
$1499
We provide over 25 years of reliable water heater installation, replacement and repair services in California
Guarantee for 6 years

Well reviewed and highly trusted

Fully licensed and insured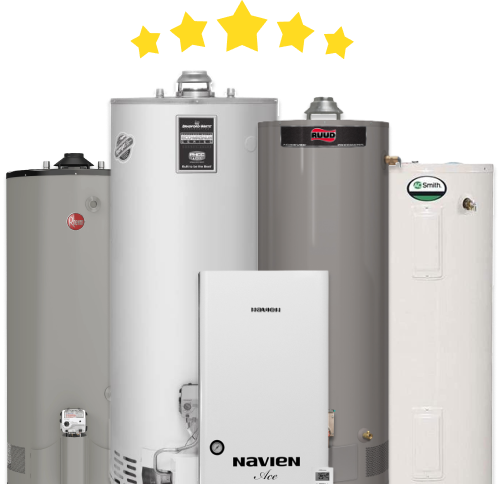 Transform Your Home Comfort with United Plumbing's Gas Hot Water Heater Service in Burlingame
Home »
Are you tired of waking up to cold showers during chilly mornings in Burlingame? At United Plumbing, we have the perfect solution to take the edge off the cold – our gas water heater service.
A hot water heater is more than just an appliance; it's a daily necessity that contributes significantly to the comfort and convenience of your home. That's why we're dedicated to delivering top-quality gas water heater services that bring reliability, warmth, and peace of mind to our clients.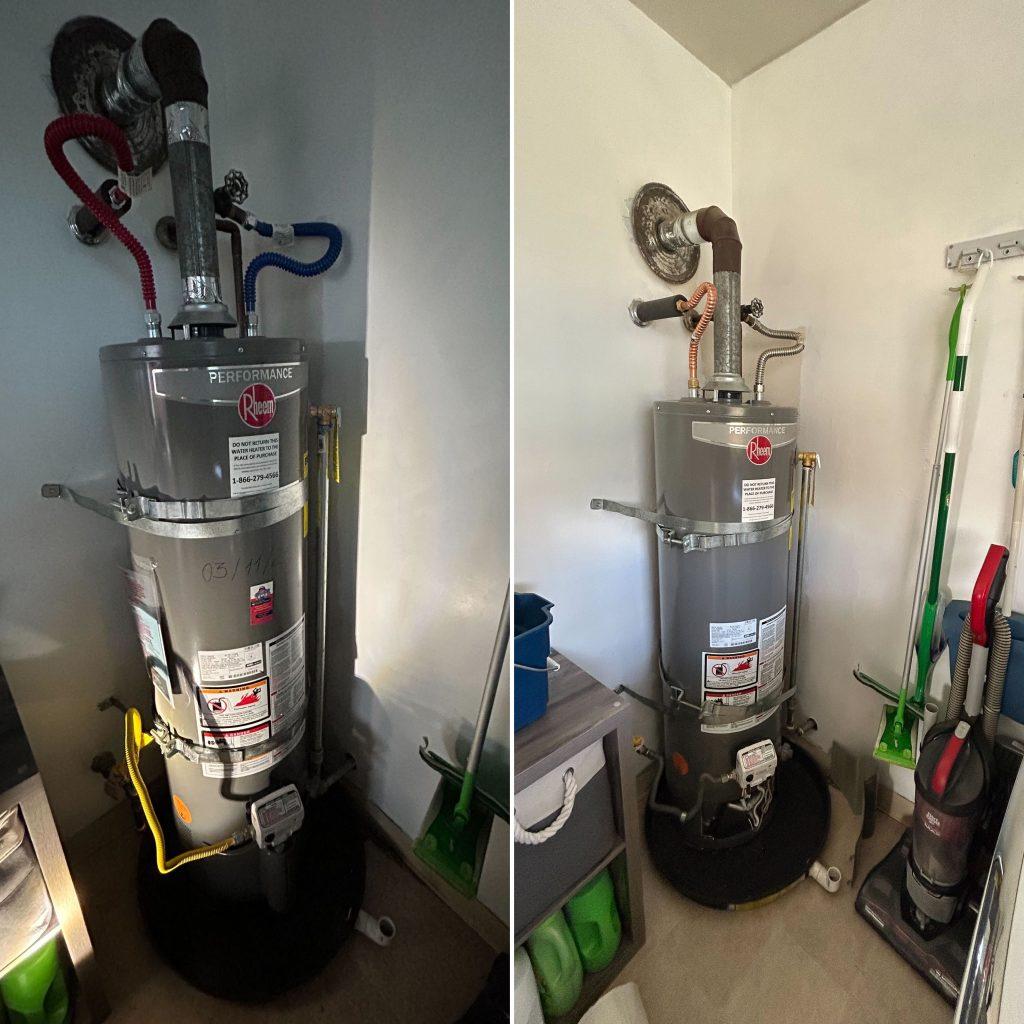 Step into a World of Warmth with a Gas Water Heater
When you choose our gas water heater service, you're opting for an efficient solution that ensures a steady supply of hot water whenever you need it. Gas water heaters offer not only immediate heat but are also energy-efficient, potentially saving you on energy costs.
Why Choose United Plumbing?
Highly Skilled Team: Our team comprises licensed and trained professionals who can efficiently handle gas water heater installation, repair, and maintenance.
Prompt Services: We understand the value of your time and provide quick yet high-quality services.
Transparent Pricing: With us, you won't encounter hidden costs or surprise fees; our pricing policy is honest and upfront.
Exceptional Customer Service: Your satisfaction is our topmost priority. We ensure that we meet your requirements to the best of our ability.
Local Knowledge: As a local business, we have a deep understanding of the unique needs and preferences of Burlingame residents.
Whether you need a new gas water heater installed, maintenance for your existing unit, or a quick repair, United Plumbing is ready to serve you. We ensure your water stays consistently hot, your showers remain comfortable, and your home keeps its cozy feel all year round.
Experience the difference with United Plumbing's top-notch gas water heater services in Burlingame. At United Plumbing, we're not just warming your water – we're enhancing your quality of life, one hot shower at a time.
_____________________________
United Plumbing & Water Heaters
Phone: (855) 642-6647
Email: [email protected]
Burlingame
Serviced ZIP codes: 94010; 94011
And thousands of satisfied clients
Service Areas In California:
Daly City
,
San Bruno
,
Redwood Shores
,
Woodside
,
Los Altos
,
East Palo Alto
,
 Los Altos Hills
,
Santa Clara
,
Mountain View
,
Campbell
,
Stanford
,
Saratoga
,
San Mateo
,
Redwood City
,
Millbrae
,
Palo Alto
,
San Carlos
,
Milpitas
,
Menlo Park
,
Los Gatos
,
Hillsborough
,
Foster City
,
Cupertino
,
Burlingame
,
Belmont
,
Atherton
,
Rocklin
,
Sunnyvale
,
Sanjose
,
We accept
Main office:

10531 Pineville Ave, Cupertino, CA 95014

LIC:

#1061226
Main office:
10531 Pineville Ave, Cupertino, CA 95014
Phone:
(855) 642-6647
LIC:
#1061226
We accept
1997-2023 © United Plumbing & water heaters