We will help you solve any water heater issues of any complexity
from
$1499
We provide over 25 years of reliable water heater installation, replacement and repair services in California
Guarantee for 6 years

Well reviewed and highly trusted

Fully licensed and insured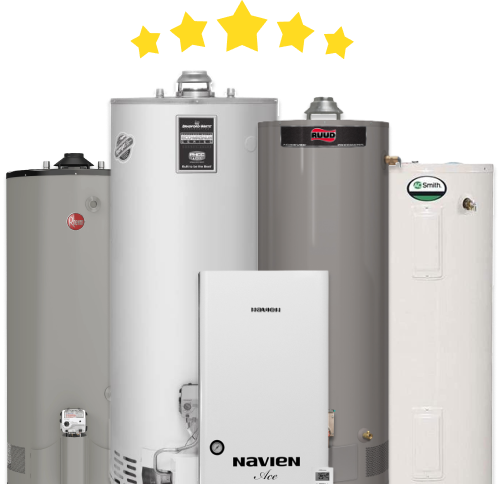 Trustworthy Water Heater Replacement in Burlingame with United Plumbing
Home »
Your water heater is the unsung hero of your home, providing you with warm baths, clean laundry, and dishes. When it falters, United Plumbing steps in to ensure the rhythm of your life isn't disrupted. Our superior water heater replacement services in Burlingame are designed to swiftly restore your convenience.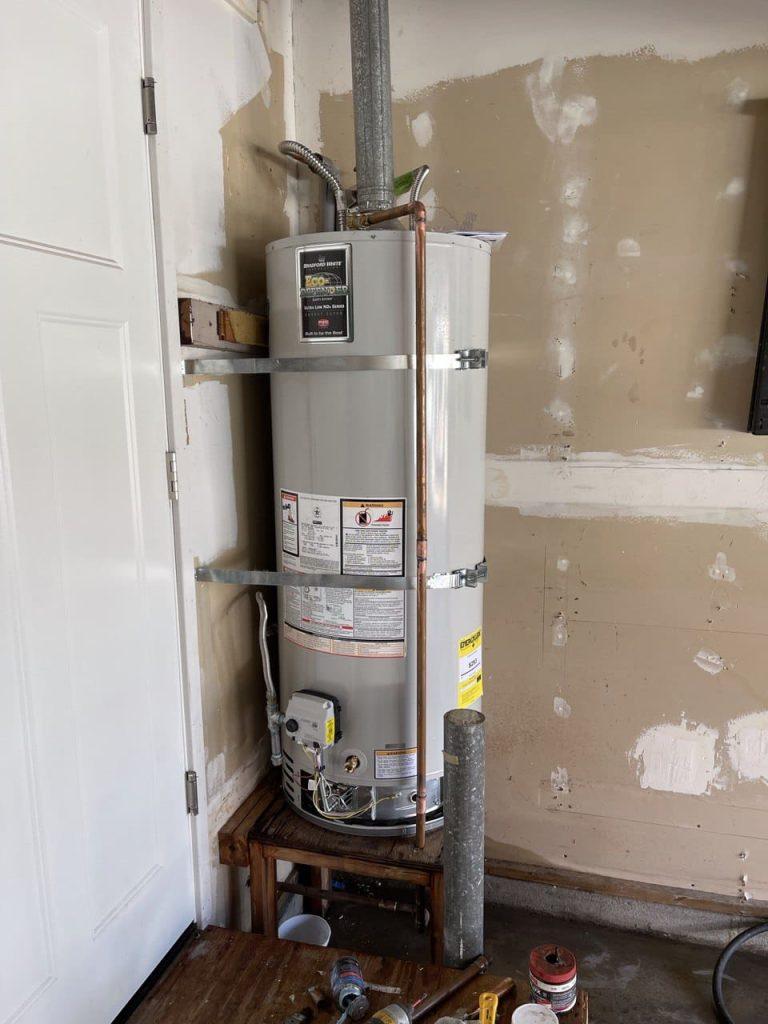 Leading Water Heater Repair and Maintenance Services in Burlingame
Our first step before recommending a replacement is determining if your existing water heater can be resurrected. Our proficient team at United Plumbing provides a thorough water heater repair service, accurately diagnosing and rectifying problems like leaks, uneven heating, and unusual noises. With our extensive experience, we've secured our place as Burlingame's top water heater service provider.
Efficient Water Heater Installation in Burlingame
In cases where your water heater is beyond repair, or you're planning an upgrade, United Plumbing's water heater installation service is at your beck and call. We partner with you to identify the perfect water heater for your specific needs. Whether it's a conventional storage water heater or a more environmentally friendly tankless model, we ensure a seamless and efficient installation.
Why Choose United Plumbing for Water Heater Replacement in Burlingame?
Water heater replacement isn't a one-size-fits-all solution. At United Plumbing, we take time to assess your specific needs, considering your energy preferences, hot water usage, and budget to recommend the best water heater replacement for your Burlingame residence.
Discover the United Plumbing Advantage
Opting for United Plumbing means embracing exceptional expertise, dedication, and trustworthiness. Our goal is to deliver satisfaction through our comprehensive water heater services. We don't just install or repair; we equip you with the knowledge to effectively use and maintain your new water heater.
Moreover, our transparent pricing eliminates any surprise costs or hidden charges. We're committed to providing our customers the best value for their money.
Get in Touch with United Plumbing Now
Don't let an unreliable water heater interrupt your daily routine. For the best water heater repair, service, installation, and replacement in Burlingame, look no further than United Plumbing. Our dedicated team is waiting to restore the comfort of reliable hot water in your home. Reach out to us today to get started!
_____________________________
United Plumbing & Water Heaters
Phone: (855) 642-6647
Email: [email protected]
Burlingame
Serviced ZIP codes: 94010; 94011
And thousands of satisfied clients
Service Areas In California:
San Diego
,
Daly City
,
San Bruno
,
Redwood Shores
,
Woodside
,
Los Altos
,
East Palo Alto
,
 Los Altos Hills
,
Santa Clara
,
Mountain View
,
Campbell
,
Stanford
,
Saratoga
,
San Mateo
,
Redwood City
,
Millbrae
,
Palo Alto
,
San Carlos
,
Milpitas
,
Menlo Park
,
Los Gatos
,
Hillsborough
,
Foster City
,
Cupertino
,
Burlingame
,
Belmont
,
Atherton
,
Rocklin
,
Sunnyvale
,
Sanjose
,
We accept
Main office:

10089 Willow Creek Rd #200, San Diego, CA 92131

LIC:

#1061226
Main office:
10531 Pineville Ave, Cupertino, CA 95014
We accept
1997-2023 © United Plumbing & water heaters