We will help you solve any water heater issues of any complexity
from
$1499
We provide over 25 years of reliable water heater installation, replacement and repair services in California
Guarantee for 6 years

Well reviewed and highly trusted

Fully licensed and insured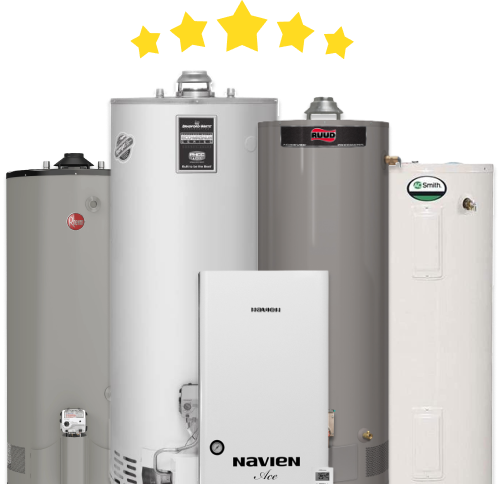 Unbeatable Hot Water Convenience with Bradford White Water Heaters in Burlingame
Home »
Are you in the market for a reliable, efficient, and long-lasting water heater for your Burlingame home? Then, look no further than the premier services of United Plumbing, your local provider of Bradford White water heaters. These top-of-the-line water heaters are designed to deliver an abundant, continuous supply of hot water to your home, making everyday living that much more enjoyable.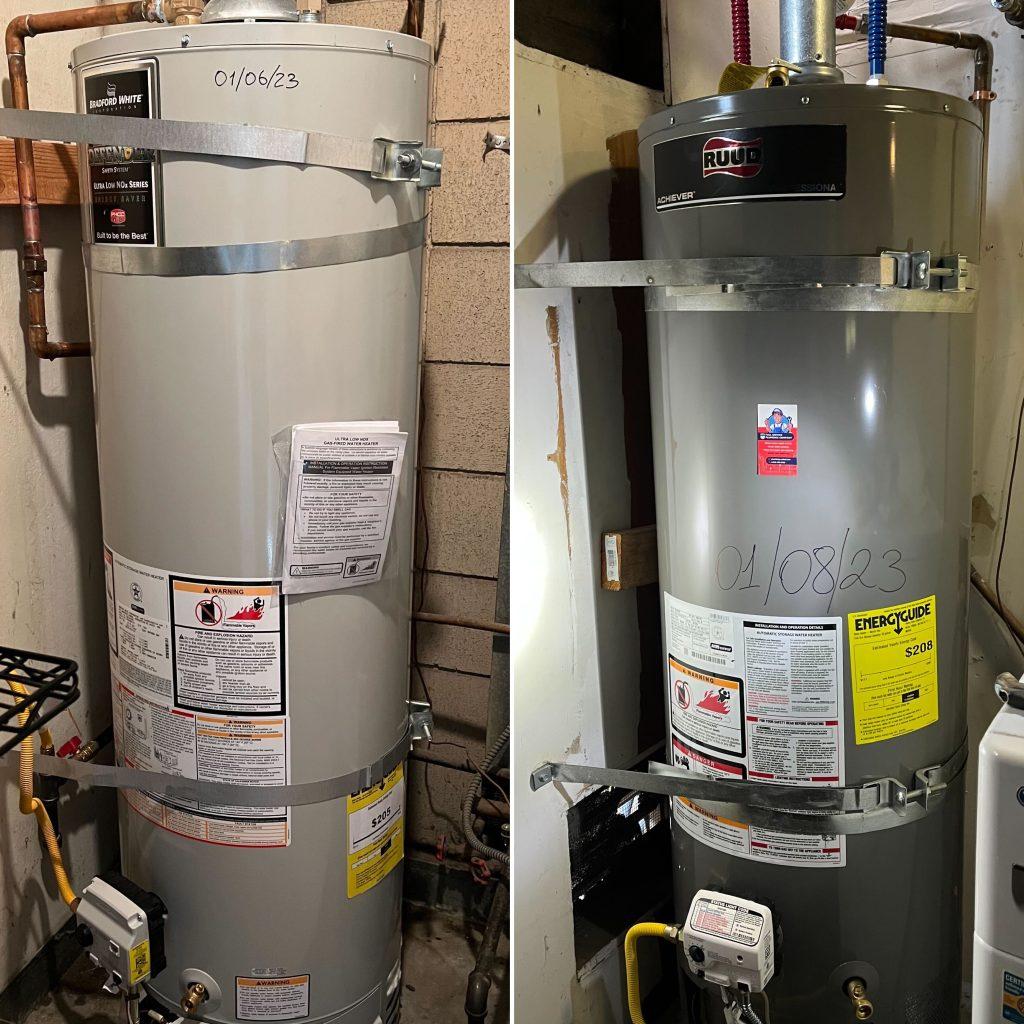 Bradford White is a brand synonymous with high-quality, high-performance water heating solutions. The combination of United Plumbing's unmatched service and the excellent performance of a Bradford White water heater ensures you enjoy an unimpeded, comfortable lifestyle in Burlingame.
Why should you choose United Plumbing for your Bradford White water heater needs? Here are some compelling reasons:
Authentic Products: We source our Bradford White water heaters directly from the manufacturer, ensuring you get genuine products.

Expert Installation: Our skilled team follows strict guidelines to guarantee a seamless and safe installation process.

After-Sales Service: We believe in cultivating enduring relationships with our customers, providing you with extensive after-sales support to keep your water heater running smoothly.

Emergency Services: We understand that emergencies don't keep regular hours. Our dedicated team is ready to assist you 24/7, giving you peace of mind.

Fair Pricing: We believe in providing excellent quality services at competitive prices, making us a trusted choice for many Burlingame homeowners.
Beyond these reasons, choosing a Bradford White water heater brings its own array of benefits:
Consistent Hot Water: Bradford White water heaters provide a constant supply of hot water, meeting the needs of even the busiest households.

Energy Efficiency: These water heaters are designed for high efficiency, leading to considerable energy savings and reduced utility bills.

Durability: With regular maintenance, a Bradford White water heater can serve you faithfully for years, offering a substantial return on your investment.

Environmentally Friendly: These water heaters are more eco-friendly than many other models, helping you lower your carbon footprint.
So, if you're ready to take the leap towards enhanced home comfort with a Bradford White water heater, contact United Plumbing in Burlingame today. We can't wait to help you find the perfect water heating solution for your home. Enjoy the convenience of hot water at your fingertips, all thanks to our commitment to delivering excellence in every aspect of our service.
_____________________________
United Plumbing & Water Heaters
Phone: (855) 642-6647
Email: [email protected]
Burlingame
Serviced ZIP codes: 94010; 94011
And thousands of satisfied clients
Service Areas In California:
San Diego
,
Daly City
,
San Bruno
,
Redwood Shores
,
Woodside
,
Los Altos
,
East Palo Alto
,
 Los Altos Hills
,
Santa Clara
,
Mountain View
,
Campbell
,
Stanford
,
Saratoga
,
San Mateo
,
Redwood City
,
Millbrae
,
Palo Alto
,
San Carlos
,
Milpitas
,
Menlo Park
,
Los Gatos
,
Hillsborough
,
Foster City
,
Cupertino
,
Burlingame
,
Belmont
,
Atherton
,
Rocklin
,
Sunnyvale
,
Sanjose
,
We accept
Main office:

10089 Willow Creek Rd #200, San Diego, CA 92131

LIC:

#1061226
Main office:
10531 Pineville Ave, Cupertino, CA 95014
We accept
1997-2023 © United Plumbing & water heaters