We will help you solve any water heater issues of any complexity
from
$1499
We provide over 25 years of reliable water heater installation, replacement and repair services in California
Guarantee for 6 years

Well reviewed and highly trusted

Fully licensed and insured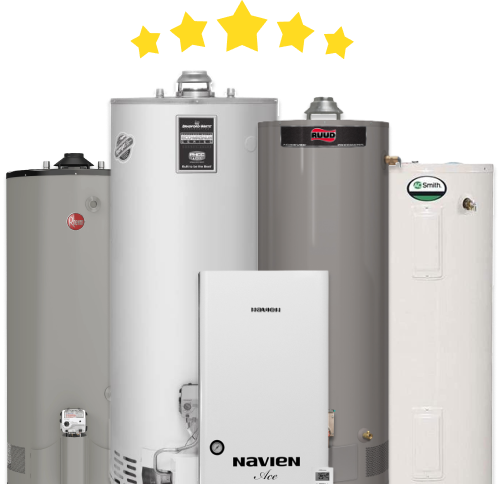 United Plumbing: Exceptional 'Water Heater Repair Near Me' Service in Daly City
Home »
When your hot shower turns unexpectedly cold, or the dishes are left with grease due to a lack of hot water, it's your water heater asking for help. That's when you might start looking for 'water heater repair near me.' In Daly City, United Plumbing steps in to address all your water heater service, repair, installation, and replacement needs.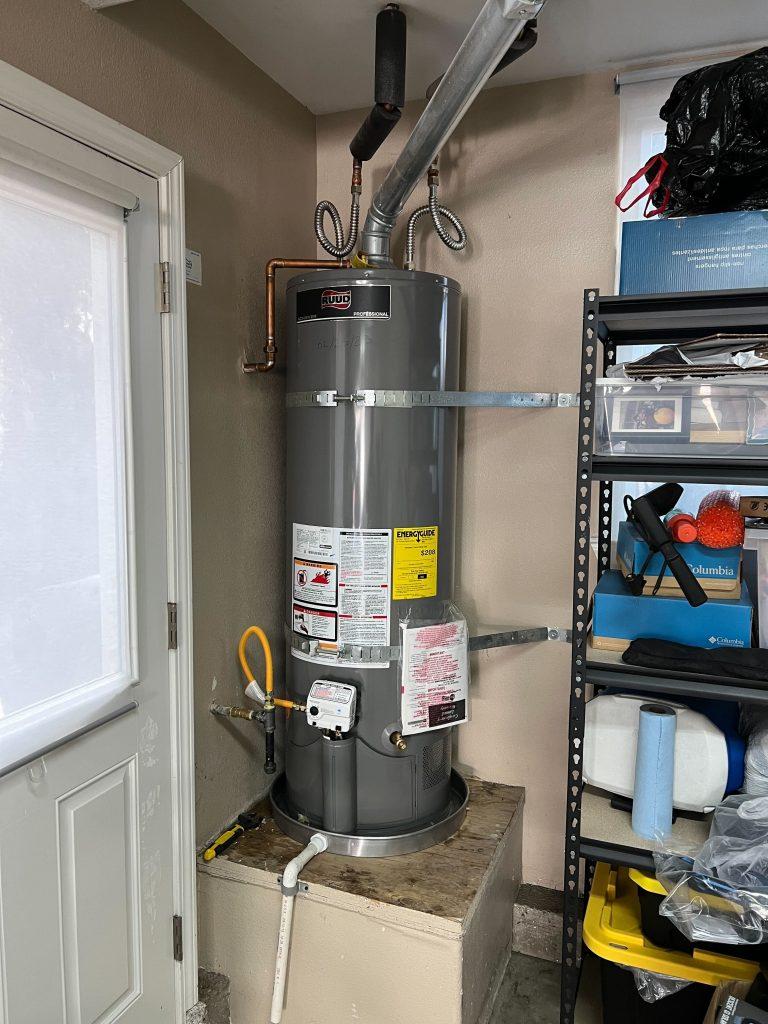 Rapid and Reliable Water Heater Repair
A malfunctioning water heater can turn your daily routine upside down. Recognizing the need for swift intervention, United Plumbing offers prompt and reliable water heater repair services. Our skilled technicians troubleshoot the issue, deliver efficient repair solutions, and ensure that your comfort is restored in no time.
Comprehensive Water Heater Service
At United Plumbing, we believe in a holistic approach to water heater service. Regular maintenance helps identify potential issues early on, enhancing the efficiency and lifespan of your water heater, and reducing the risk of costly, unexpected breakdowns.
Expert Water Heater Installation
Looking to upgrade your current water heater or planning to install a new one? United Plumbing excels in water heater installation. Whether you prefer traditional models or modern, energy-efficient tankless units, our team of professionals ensures a smooth, efficient installation process tailored to your specific needs.
Customized Water Heater Replacement
When a water heater is beyond repair, replacement becomes inevitable. United Plumbing provides a bespoke water heater replacement service. We evaluate your energy consumption, water usage, and budget to suggest the ideal replacement for your Daly City home, ensuring you make a value-for-money decision.
Why Choose United Plumbing?
As your local 'water heater repair near me' service provider in Daly City, United Plumbing stands for quality, transparency, and customer satisfaction. Choose us for your water heater needs, and experience a service that puts your needs first.
Contact United Plumbing Today
Don't let a malfunctioning water heater disrupt your comfort. For top-tier water heater repair, service, installation, and replacement in Daly City, connect with United Plumbing. Our dedicated team is ready to bring back the warmth and convenience that a fully functional water heater brings to your home. Contact us today and discover the United Plumbing difference!
_____________________________
United Plumbing & Water Heaters
Phone: (855) 642-6647
Email: [email protected]
Daly City
Serviced ZIP codes: 94014; 94015; 94017
And thousands of satisfied clients
Service Areas In California:
San Diego
,
Daly City
,
San Bruno
,
Redwood Shores
,
Woodside
,
Los Altos
,
East Palo Alto
,
 Los Altos Hills
,
Santa Clara
,
Mountain View
,
Campbell
,
Stanford
,
Saratoga
,
San Mateo
,
Redwood City
,
Millbrae
,
Palo Alto
,
San Carlos
,
Milpitas
,
Menlo Park
,
Los Gatos
,
Hillsborough
,
Foster City
,
Cupertino
,
Burlingame
,
Belmont
,
Atherton
,
Rocklin
,
Sunnyvale
,
Sanjose
,
We accept
Main office:

10089 Willow Creek Rd #200, San Diego, CA 92131

LIC:

#1061226
Main office:
10531 Pineville Ave, Cupertino, CA 95014
We accept
1997-2023 © United Plumbing & water heaters