We will help you solve any water heater issues of any complexity
from
$1499
We provide over 25 years of reliable water heater installation, replacement and repair services in California
Guarantee for 6 years

Well reviewed and highly trusted

Fully licensed and insured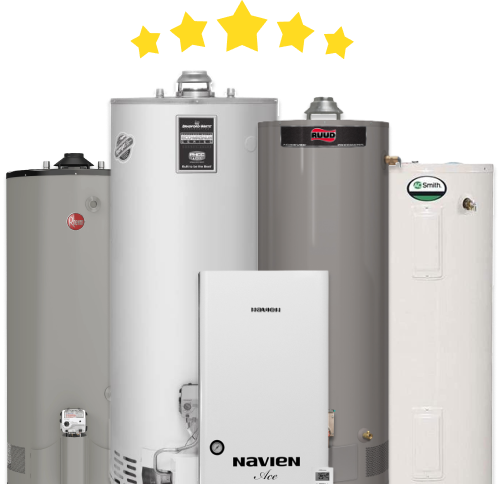 United Plumbing: Expert Water Heater Repair Services in Menlo Park
Home »
Picture this: you step into the shower on a chilly morning, expecting a comforting cascade of warm water, only to be greeted by a cold surprise. It's clear your water heater needs attention, and that's where United Plumbing comes in. We provide unrivaled water heater repair services in Menlo Park, swiftly restoring your home's supply of hot water.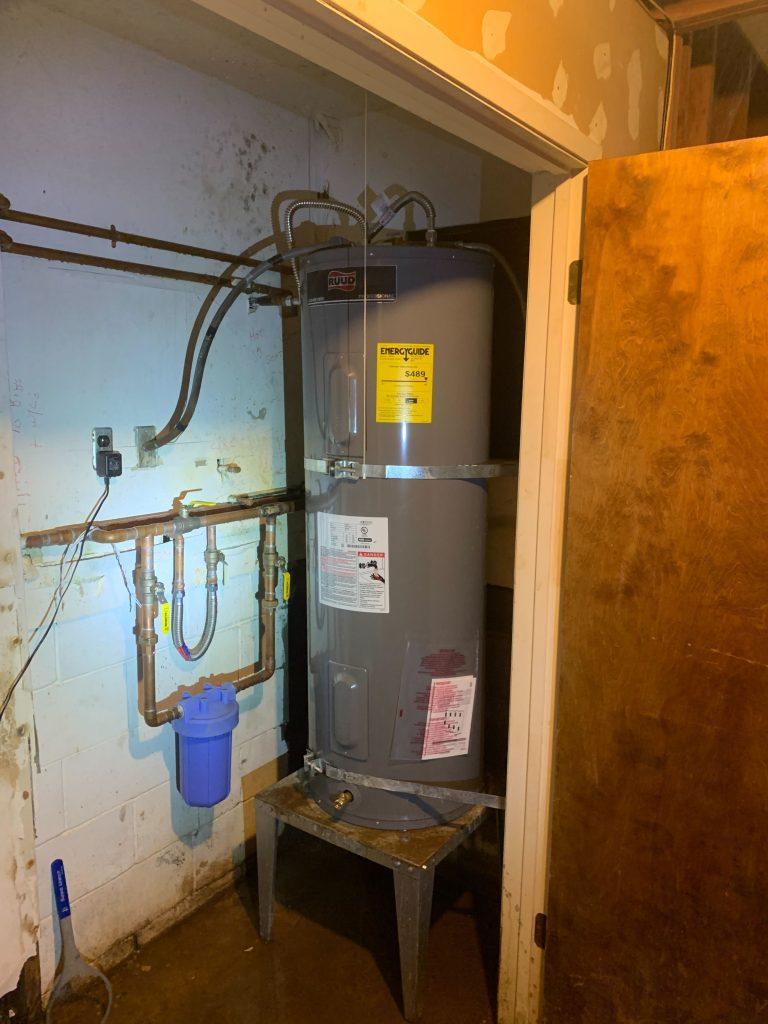 Comprehensive Water Heater Services in Menlo Park
From minor glitches to major malfunctions, United Plumbing's professional team handles all aspects of water heater service. Whether your unit is leaking, making unusual noises, or inconsistently heating your water, our expert team accurately diagnoses and swiftly resolves any issues. With our seasoned experience in Menlo Park, we have become the go-to choice for all water heater services.
Professional Water Heater Installation Services
When a water heater has served its time, a replacement may be in order. United Plumbing's adept technicians are here to guide you through the water heater installation process. Whether you prefer a classic storage tank model or a modern tankless unit, we assure a smooth and efficient installation experience, specifically tailored to your unique needs and preferences.
United Plumbing for Reliable Water Heater Replacement in Menlo Park
At United Plumbing, we understand the nuances involved in a water heater replacement. We meticulously analyze your hot water usage, energy efficiency preferences, and budget to recommend the most suitable water heater replacement for your Menlo Park home.
Why Choose United Plumbing?
When you entrust United Plumbing with your water heater needs, you're choosing exceptional skill, commitment, and reliability. We pride ourselves on our comprehensive water heater services, extending beyond the repair or installation itself. We aim to equip you with the knowledge and tools to efficiently use and maintain your new or repaired water heater. Our transparent pricing policy assures you of no hidden costs or surprise charges, underscoring our dedication to providing excellent value for our customers.
Connect with United Plumbing Today
Don't let a faulty water heater disrupt your everyday life. For unmatched water heater repair, service, installation, and replacement in Menlo Park, turn to United Plumbing. Our dedicated team is ready to ensure your home's comfort with a steady supply of hot water. Contact us today to get started!
_____________________________
United Plumbing & Water Heaters
Phone: (855) 642-6647
Email: [email protected]
Menlo Park
Serviced ZIP codes: 94025; 94026
And thousands of satisfied clients
Service Areas In California:
San Diego
,
Daly City
,
San Bruno
,
Redwood Shores
,
Woodside
,
Los Altos
,
East Palo Alto
,
 Los Altos Hills
,
Santa Clara
,
Mountain View
,
Campbell
,
Stanford
,
Saratoga
,
San Mateo
,
Redwood City
,
Millbrae
,
Palo Alto
,
San Carlos
,
Milpitas
,
Menlo Park
,
Los Gatos
,
Hillsborough
,
Foster City
,
Cupertino
,
Burlingame
,
Belmont
,
Atherton
,
Rocklin
,
Sunnyvale
,
Sanjose
,
We accept
Main office:

10089 Willow Creek Rd #200, San Diego, CA 92131

LIC:

#1061226
Main office:
10531 Pineville Ave, Cupertino, CA 95014
We accept
1997-2023 © United Plumbing & water heaters