We will help you solve any water heater issues of any complexity
from
$1499
We provide over 25 years of reliable water heater installation, replacement and repair services in California
Guarantee for 6 years

Well reviewed and highly trusted

Fully licensed and insured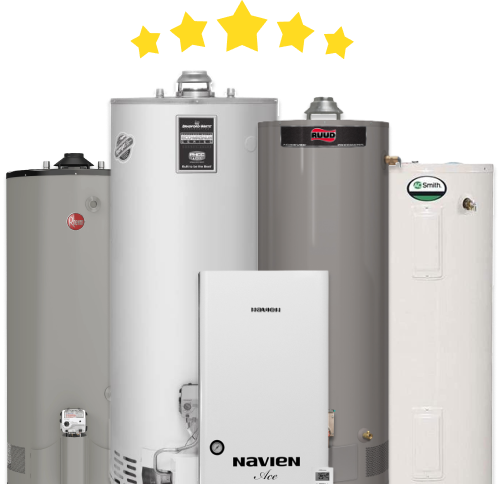 United Plumbing: Gas Water Heater Experts in Millbrae
Home »
Ensuring home comfort is our top priority at United Plumbing, your trusted gas water heater service provider in Millbrae. We recognize the essential role a gas water heater plays in your daily routine, from providing hot water for your morning shower to the warm water needed for your dishwashing and laundry chores. We're committed to ensuring that you enjoy the full benefits of your gas water heater without any disruption.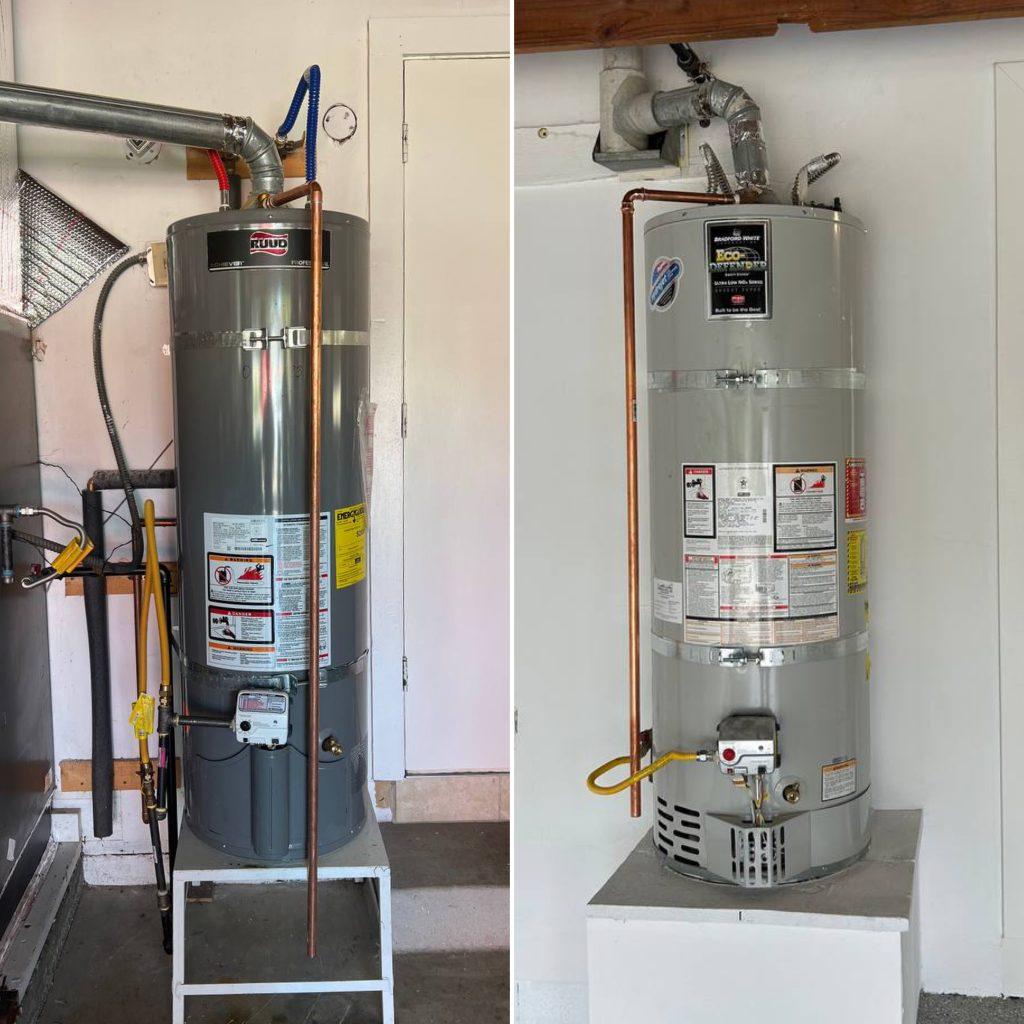 United Plumbing: Where Quality Meets Expertise
At United Plumbing, we're more than just a service provider; we're a reliable partner committed to ensuring the optimal operation of your gas water heater. Here's why Millbrae residents continue to choose us:
Experienced Professionals: Our team of highly skilled technicians are equipped with the knowledge and experience to handle all aspects of gas water heater services.
24/7 Service: We understand that problems can arise at any time. Therefore, we're always ready to assist you, day or night.
Tailored Solutions: Every home is unique, which is why we offer customized solutions to meet your specific gas water heater needs.
Prompt and Dependable: We value your time and comfort. Our team is dedicated to delivering fast and reliable services.
Comprehensive Gas Water Heater Services in Millbrae
Whether you require a new installation, routine maintenance, quick repairs, or even a complete replacement, United Plumbing is the go-to service provider in Millbrae. We understand the intricacies of gas water heaters and provide services tailored to your particular needs.
As your dependable gas water heater service provider, we ensure you'll never have to worry about a sudden lack of hot water in your home. With United Plumbing, you can enjoy the peace of mind that comes with a well-functioning gas water heater. Experience the United Plumbing difference today, reach out to us!
_____________________________
United Plumbing & Water Heaters
Phone: (855) 642-6647
Email: [email protected]
Millbrae
Serviced ZIP codes: 94030
And thousands of satisfied clients
Service Areas In California:
San Diego
,
Daly City
,
San Bruno
,
Redwood Shores
,
Woodside
,
Los Altos
,
East Palo Alto
,
 Los Altos Hills
,
Santa Clara
,
Mountain View
,
Campbell
,
Stanford
,
Saratoga
,
San Mateo
,
Redwood City
,
Millbrae
,
Palo Alto
,
San Carlos
,
Milpitas
,
Menlo Park
,
Los Gatos
,
Hillsborough
,
Foster City
,
Cupertino
,
Burlingame
,
Belmont
,
Atherton
,
Rocklin
,
Sunnyvale
,
Sanjose
,
We accept
Main office:

10089 Willow Creek Rd #200, San Diego, CA 92131

LIC:

#1061226
Main office:
10531 Pineville Ave, Cupertino, CA 95014
We accept
1997-2023 © United Plumbing & water heaters