We will help you solve any water heater issues of any complexity
from
$1499
We provide over 25 years of reliable water heater installation, replacement and repair services in California
Guarantee for 6 years

Well reviewed and highly trusted

Fully licensed and insured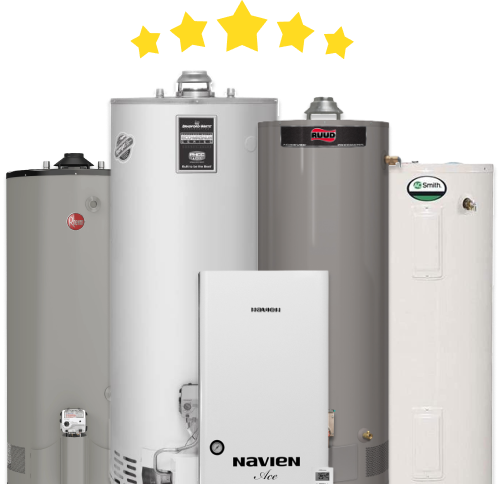 United Plumbing: Premier Water Heater Repair Services in Redwood Shores
Home »
At United Plumbing, we acknowledge the integral role a reliable water heater plays in your daily routine, from the morning's first hot shower to the final clean dish. Our mission in Redwood Shores is to ensure your water heater's optimal operation, securing your home's comfort and convenience.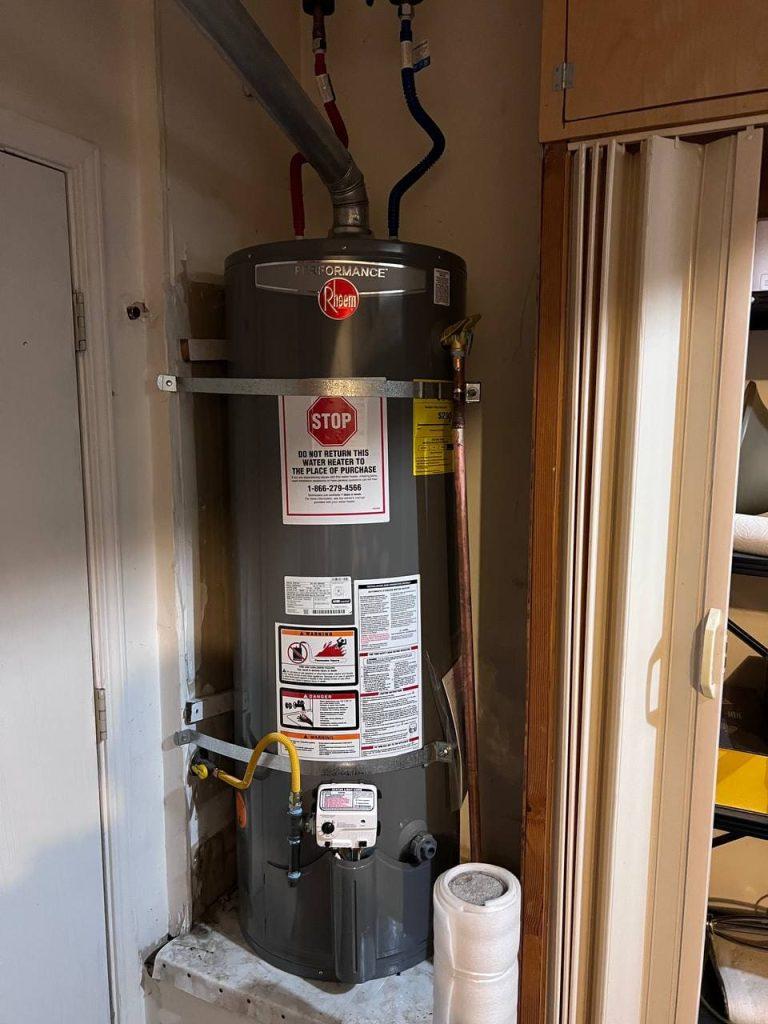 Comprehensive Water Heater Service in Redwood Shores
From diagnosing leaks to resolving inconsistent heating or unexplained noises, our skilled team at United Plumbing delivers expert water heater service. As trusted professionals in Redwood Shores, we have the experience and know-how to repair and maintain your water heater, securing its longevity and peak performance.
Dependable Water Heater Installation
When a water heater reaches the end of its functional life, our proficient water heater installation service offers a smooth transition. We are equipped to handle a diverse range of water heaters, including traditional tank models and the latest energy-efficient tankless units. Our goal is to provide a flawless installation that aligns with your home's unique needs.
United Plumbing: A Bespoke Approach to Water Heater Replacement
Every water heater replacement project at United Plumbing is treated with personalized attention and meticulous care. We evaluate your home's hot water usage, your energy efficiency preferences, and your budget to suggest the most suitable water heater replacement for your Redwood Shores home.
The United Plumbing Experience
Opting for United Plumbing equates to choosing superior expertise, steadfast dedication, and complete transparency. We strive to go beyond mere installation or repair; our aim is to ensure you're well-versed in the operation and maintenance of your new water heater. With a straightforward pricing policy, you never have to worry about hidden fees or unexpected charges.
Connect with United Plumbing Now
Let no faulty water heater interrupt your daily comfort. For exceptional water heater repair, service, installation, and replacement in Redwood Shores, turn to United Plumbing. Our dedicated team is eager to help restore the warmth and reliability of your water heating system. Reach out to us today and experience the United Plumbing difference!
_____________________________
United Plumbing & Water Heaters
Phone: (855) 642-6647
Email: [email protected]
Redwood Shores
Serviced ZIP codes: 94061; 94062; 94063; 94064; 94065; 94070
And thousands of satisfied clients
Service Areas In California:
San Diego
,
Daly City
,
San Bruno
,
Redwood Shores
,
Woodside
,
Los Altos
,
East Palo Alto
,
 Los Altos Hills
,
Santa Clara
,
Mountain View
,
Campbell
,
Stanford
,
Saratoga
,
San Mateo
,
Redwood City
,
Millbrae
,
Palo Alto
,
San Carlos
,
Milpitas
,
Menlo Park
,
Los Gatos
,
Hillsborough
,
Foster City
,
Cupertino
,
Burlingame
,
Belmont
,
Atherton
,
Rocklin
,
Sunnyvale
,
Sanjose
,
We accept
Main office:

10089 Willow Creek Rd #200, San Diego, CA 92131

LIC:

#1061226
Main office:
10531 Pineville Ave, Cupertino, CA 95014
We accept
1997-2023 © United Plumbing & water heaters