We will help you solve any water heater issues of any complexity
from
$1499
We provide over 25 years of reliable water heater installation, replacement and repair services in California
Guarantee for 6 years

Well reviewed and highly trusted

Fully licensed and insured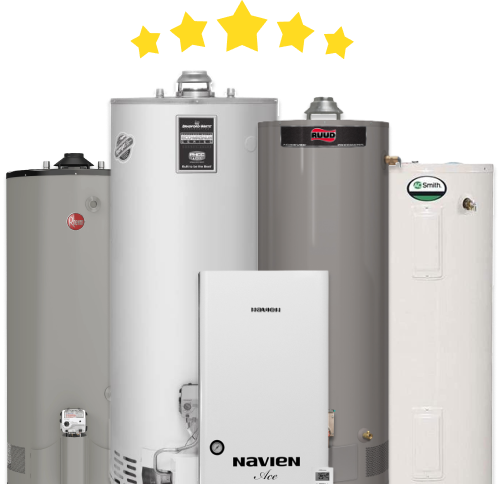 United Plumbing: Premier Water Heater Services in San Bruno
Home »
At United Plumbing, we strive to deliver high-quality water heater services to our valued clients in San Bruno. Our diverse range of offerings includes top-notch water heater repair, maintenance, installation, and replacement. Our expert team is always ready to provide solutions specifically tailored to your needs.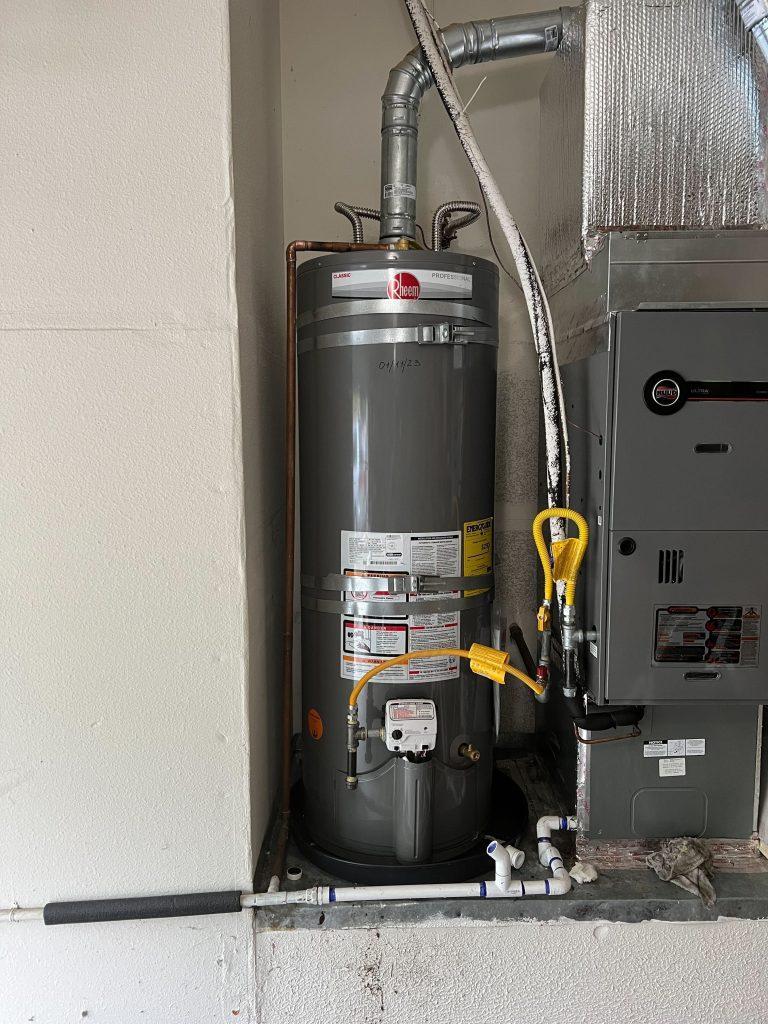 Dependable Water Heater Repair
Our specialized water heater repair service is designed to tackle any issues you might encounter with your water heater. Our team of seasoned professionals can quickly diagnose the problem and implement effective solutions to restore your water heater to its optimal working condition.
Comprehensive Water Heater Service
At United Plumbing, we believe in proactive care. Our comprehensive water heater service includes regular inspections, cleaning, and adjustments to ensure your water heater remains in the best possible condition, providing you with consistent hot water whenever you need it.
Efficient Water Heater Installation
Whether you're installing a new water heater in a new home or replacing an old unit, our expert water heater installation service in San Bruno ensures a seamless, stress-free experience. We'll help you select the most suitable water heater for your needs and make sure it's installed correctly.
Hassle-Free Water Heater Replacement
Sometimes, a water heater can reach the end of its functional life. In such cases, we provide a complete water heater replacement service that includes removing your old unit and installing a new one, guaranteeing uninterrupted hot water supply to your home.
Why United Plumbing is the Right Choice for Your Water Heater Needs in San Bruno
Here are the key reasons why you should trust United Plumbing with your water heater needs:
Personalized Solutions: We understand that every home has unique requirements when it comes to water heaters. We provide customized solutions that are specifically tailored to your needs.

Expert Technicians: Our team comprises highly skilled professionals proficient in handling different types of water heaters – from gas and electric to tankless models.

Fast Response: We understand that water heater issues can be urgent. Our team is committed to providing quick, efficient services to minimize any disruption to your day.

Long-Term Support: Our service doesn't end with the completion of the job. We offer post-service support and guidance to help you maintain your water heater efficiently.
Choose United Plumbing for all your water heater service needs in San Bruno. Contact us today and experience the difference in quality and service that we bring to the table.
_____________________________
United Plumbing & Water Heaters
Phone: (855) 642-6647
Email: [email protected]
San Bruno
Serviced ZIP codes: 94066
And thousands of satisfied clients
Service Areas In California:
San Diego
,
Daly City
,
San Bruno
,
Redwood Shores
,
Woodside
,
Los Altos
,
East Palo Alto
,
 Los Altos Hills
,
Santa Clara
,
Mountain View
,
Campbell
,
Stanford
,
Saratoga
,
San Mateo
,
Redwood City
,
Millbrae
,
Palo Alto
,
San Carlos
,
Milpitas
,
Menlo Park
,
Los Gatos
,
Hillsborough
,
Foster City
,
Cupertino
,
Burlingame
,
Belmont
,
Atherton
,
Rocklin
,
Sunnyvale
,
Sanjose
,
We accept
Main office:

10089 Willow Creek Rd #200, San Diego, CA 92131

LIC:

#1061226
Main office:
10531 Pineville Ave, Cupertino, CA 95014
We accept
1997-2023 © United Plumbing & water heaters