We will help you solve any water heater issues of any complexity
from
$1499
We provide over 25 years of reliable water heater installation, replacement and repair services in California
Guarantee for 6 years

Well reviewed and highly trusted

Fully licensed and insured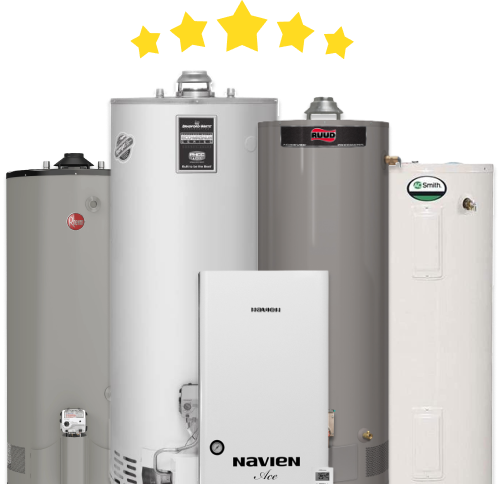 United Plumbing Redwood Shores: Superior 50-Gallon Water Heater Services
Home »
United Plumbing in Redwood Shores has built a reputation as a leading provider of water heater services, including a strong focus on 50-gallon water heaters. We offer comprehensive water heater repair, servicing, installation, and replacement services, tailored to meet our customers' specific needs.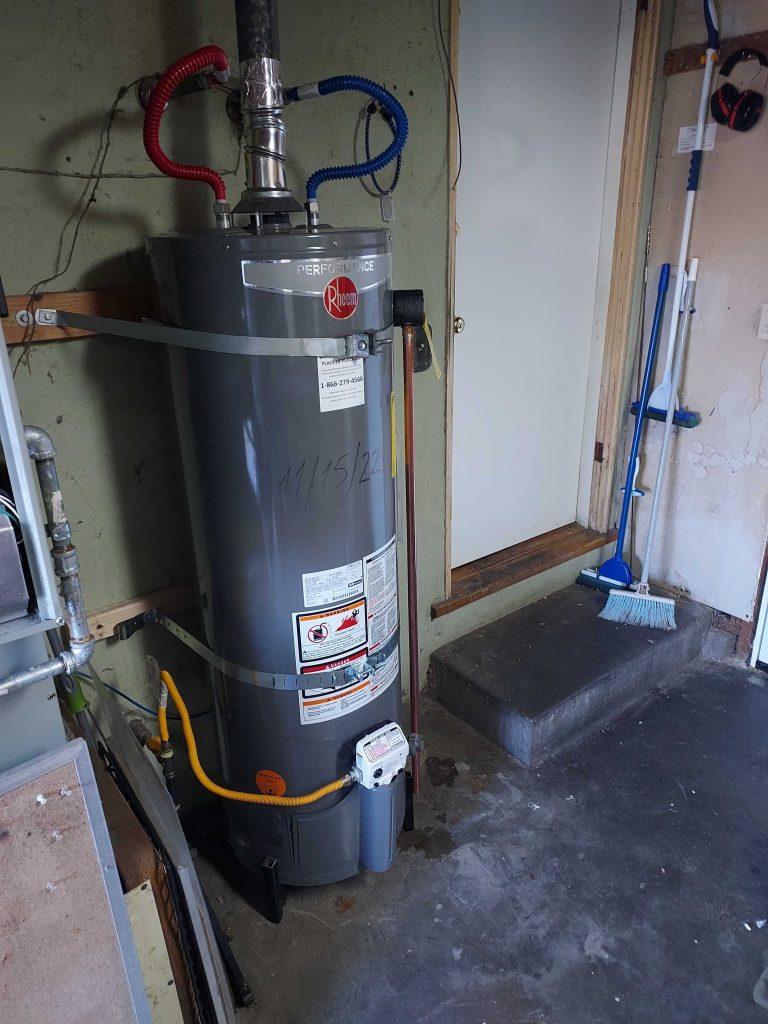 The Importance of a Reliable 50-Gallon Water Heater
In a bustling home, a 50-gallon water heater is often a crucial element in maintaining comfort and convenience. Its size and capacity make it perfect for mid-sized households, ensuring a consistent supply of hot water for baths, laundry, dishes, and more.
United Plumbing's Comprehensive Water Heater Services
Our team at United Plumbing is dedicated to providing an all-encompassing range of services for your 50-gallon water heater.
Our offerings include:

Water Heater Installation: Our professionals deliver meticulous installation services, adhering to all safety standards and building codes.
Water Heater Repair: We offer prompt and efficient repair services, diagnosing and resolving any issues with your water heater.
Water Heater Service: We carry out routine maintenance and services to keep your water heater running smoothly and efficiently.
Water Heater Replacement: When it's time for a new unit, our team handles the replacement process with precision and care.
Choose United Plumbing in Redwood Shores
At United Plumbing in Redwood Shores, we understand the critical role your water heater plays in your home. We strive to ensure that it remains a reliable source of comfort and convenience, minimizing disruptions to your daily routine.
For all your 50-gallon water heater needs, from repair and service to installation and replacement, rely on the experts at United Plumbing. Contact us today to schedule a service and experience our exceptional customer care and expertise!
_____________________________
United Plumbing & Water Heaters
Phone: (855) 642-6647
Email: [email protected]
Redwood shores
Serviced ZIP codes: 94061; 94062; 94063; 94064; 94065; 94070
And thousands of satisfied clients
Service Areas In California:
Daly City
,
San Bruno
,
Redwood Shores
,
Woodside
,
Los Altos
,
East Palo Alto
,
 Los Altos Hills
,
Santa Clara
,
Mountain View
,
Campbell
,
Stanford
,
Saratoga
,
San Mateo
,
Redwood City
,
Millbrae
,
Palo Alto
,
San Carlos
,
Milpitas
,
Menlo Park
,
Los Gatos
,
Hillsborough
,
Foster City
,
Cupertino
,
Burlingame
,
Belmont
,
Atherton
,
Rocklin
,
Sunnyvale
,
Sanjose
,
We accept
Main office:

10531 Pineville Ave, Cupertino, CA 95014

LIC:

#1061226
Main office:
10531 Pineville Ave, Cupertino, CA 95014
Phone:
(855) 642-6647
LIC:
#1061226
We accept
1997-2023 © United Plumbing & water heaters