We will help you solve any water heater issues of any complexity
from
$1499
We provide over 25 years of reliable water heater installation, replacement and repair services in California
Guarantee for 6 years

Well reviewed and highly trusted

Fully licensed and insured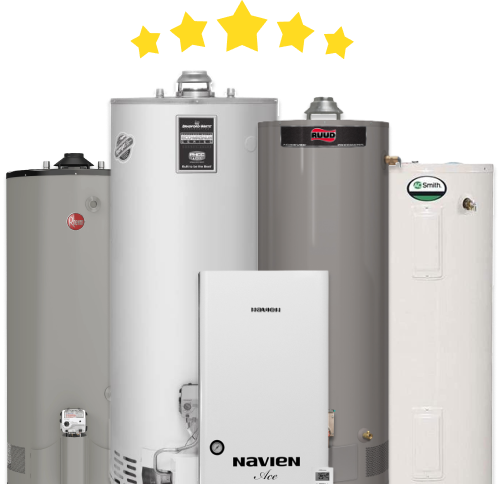 United Plumbing: Your Partner for 50 Gallon Water Heater Services in Belmont
Home »
In households with a significant demand for hot water, a 50 gallon water heater is often a go-to choice. For everything from water heater repair to replacement in Belmont, trust United Plumbing, your local expert in 50 gallon water heater services.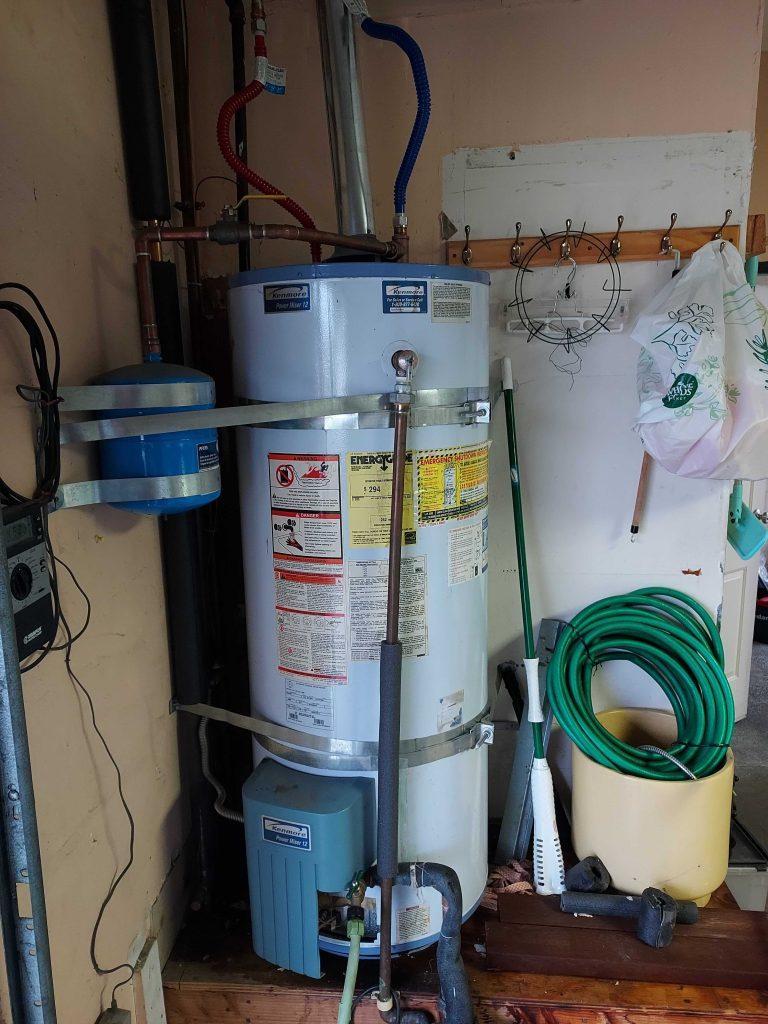 Maximizing the Power of a 50 Gallon Water Heater
Whether it's for filling a bathtub, powering the dishwasher, or doing the laundry, a 50 gallon water heater efficiently meets the hot water needs of a large household. To keep your 50 gallon water heater running at its best, you need the assistance of a professional. That's where United Plumbing comes in.
Comprehensive 50 Gallon Water Heater Services
United Plumbing offers a full range of services for your 50 gallon water heater in Belmont. We're your all-in-one resource for:
Expert Guidance: We help you choose a 50 gallon water heater that aligns with your hot water needs and energy efficiency goals.
Installation: Our professionals ensure a safe and efficient water heater installation, following all local regulations.
Maintenance: We offer regular water heater service to keep your system performing optimally.
Repairs: If your water heater breaks down, we provide swift water heater repair to get your hot water flowing again.
Replacement: When it's time for a new unit, we handle your water heater replacement with efficiency and care.
Why Choose United Plumbing for Your 50 Gallon Water Heater Needs?
When you trust United Plumbing with your 50 gallon water heater in Belmont, you'll enjoy:
Informed Decision Making: Expert guidance in choosing the right water heater for your needs.
Quality Installations: Strict adherence to safety and quality standards during water heater installation.
Regular Maintenance: Comprehensive water heater service to keep your unit in top shape.
Fast Repairs: Quick and reliable water heater repair when you need it most.
Seamless Replacements: Professional water heater replacement for a hassle-free transition to a new unit.
Contact United Plumbing Today
Don't compromise on your home's comfort with a less-than-optimal water heater. Reach out to United Plumbing for comprehensive 50 gallon water heater services in Belmont. Our dedicated team is ready to ensure a steady and efficient hot water supply in your home. Contact us today and discover the United Plumbing difference!
_____________________________
United Plumbing & Water Heaters
Phone: (855) 642-6647
Email: [email protected]
Belmont
Serviced ZIP codes: 94002; 94403
And thousands of satisfied clients
Service Areas In California:
San Diego
,
Daly City
,
San Bruno
,
Redwood Shores
,
Woodside
,
Los Altos
,
East Palo Alto
,
 Los Altos Hills
,
Santa Clara
,
Mountain View
,
Campbell
,
Stanford
,
Saratoga
,
San Mateo
,
Redwood City
,
Millbrae
,
Palo Alto
,
San Carlos
,
Milpitas
,
Menlo Park
,
Los Gatos
,
Hillsborough
,
Foster City
,
Cupertino
,
Burlingame
,
Belmont
,
Atherton
,
Rocklin
,
Sunnyvale
,
Sanjose
,
We accept
Main office:

10089 Willow Creek Rd #200, San Diego, CA 92131

LIC:

#1061226
Main office:
10531 Pineville Ave, Cupertino, CA 95014
We accept
1997-2023 © United Plumbing & water heaters