We will help you solve any water heater issues of any complexity
from
$1499
We provide over 25 years of reliable water heater installation, replacement and repair services in California
Guarantee for 6 years

Well reviewed and highly trusted

Fully licensed and insured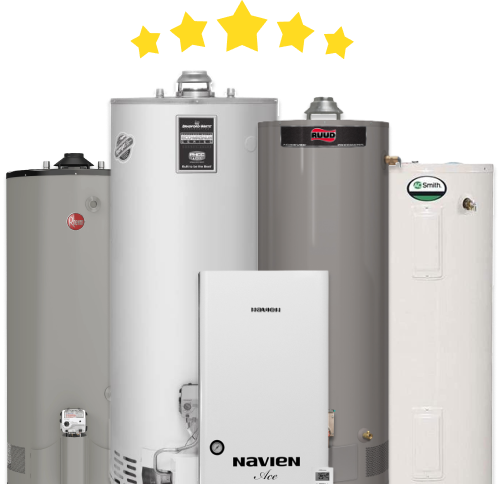 United Plumbing: Your Solution for Water Heater Leaking in San Carlos
Home »
A water heater is a silent workhorse in our homes, providing comfort and convenience. But when leaks start, it can cause inconvenience and worry. That's where United Plumbing steps in. If you're in San Carlos and grappling with a leaking water heater, we're here to help.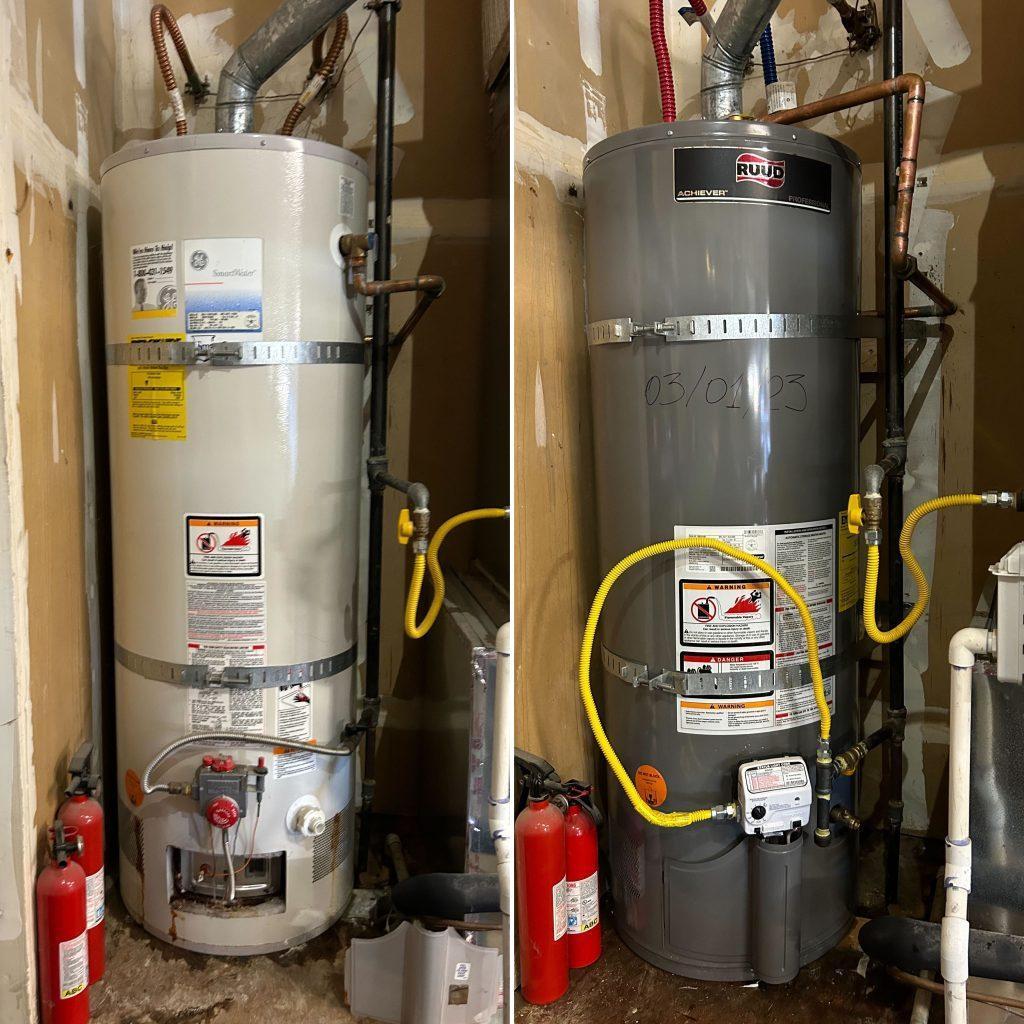 Expert Water Heater Repair
A leak may signify more serious issues with your water heater. Our trained technicians at United Plumbing offer swift water heater repair, addressing the root cause of the problem before it aggravates. We're proficient in diagnosing and resolving a range of water heater complications, assuring the quick return of your system to its optimal operation.
Comprehensive Water Heater Service
At United Plumbing, we offer a wide spectrum of water heater services, aimed at keeping your system running efficiently. Regular maintenance, including leak checks and other potential problem areas, can extend the lifespan of your water heater. This service ensures consistent and reliable hot water supply in your San Carlos home.
Superior Water Heater Installation
Sometimes, when a water heater leaking problem is severe or the unit is too old, replacement is the best course of action. United Plumbing offers top-notch water heater installation services, ensuring the perfect fit of your new system. We handle various types of water heaters, from the traditional tank models to the advanced energy-efficient tankless units.
Personalized Water Heater Replacement
Every home has its unique needs when it comes to water heaters. At United Plumbing, we acknowledge this by offering custom water heater replacement solutions. We take into account your energy use, budget, and specific requirements to recommend the ideal water heater for your San Carlos home.
The United Plumbing Commitment
Choosing United Plumbing means you're opting for a service that values quality, transparency, and customer satisfaction. We take pride in our comprehensive water heater services, covering repair, service, installation, and replacement, all without hidden costs or unexpected charges.
Contact United Plumbing Today
Don't let a leaking water heater disrupt your daily routine in San Carlos. United Plumbing is here for all your water heater needs. Our dedicated team is committed to restoring the comfort that only a well-functioning water heater can provide. Contact us today and experience the United Plumbing difference!
_____________________________
United Plumbing & Water Heaters
Phone: (855) 642-6647
Email: [email protected]
San Carlos
Serviced ZIP codes: 94070
And thousands of satisfied clients
Service Areas In California:
Daly City
,
San Bruno
,
Redwood Shores
,
Woodside
,
Los Altos
,
East Palo Alto
,
 Los Altos Hills
,
Santa Clara
,
Mountain View
,
Campbell
,
Stanford
,
Saratoga
,
San Mateo
,
Redwood City
,
Millbrae
,
Palo Alto
,
San Carlos
,
Milpitas
,
Menlo Park
,
Los Gatos
,
Hillsborough
,
Foster City
,
Cupertino
,
Burlingame
,
Belmont
,
Atherton
,
Rocklin
,
Sunnyvale
,
Sanjose
,
We accept
Main office:

10531 Pineville Ave, Cupertino, CA 95014

LIC:

#1061226
Main office:
10531 Pineville Ave, Cupertino, CA 95014
Phone:
(855) 642-6647
LIC:
#1061226
We accept
1997-2023 © United Plumbing & water heaters