We will help you solve any water heater issues of any complexity
from
$1499
We provide over 25 years of reliable water heater installation, replacement and repair services in California
Guarantee for 6 years

Well reviewed and highly trusted

Fully licensed and insured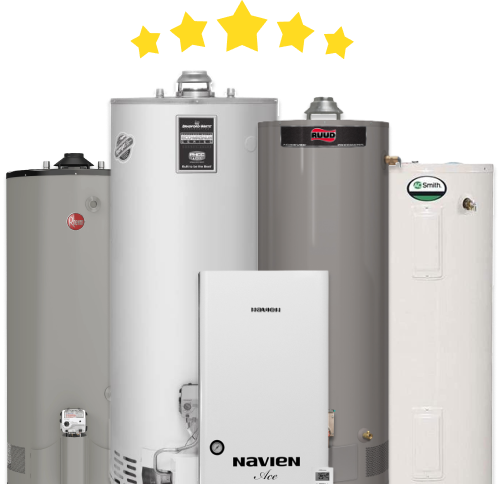 United Plumbing: Your Solution to Water Heater Leaking in Foster City
Home »
As integral parts of our homes, water heaters continuously work behind the scenes to maintain our comfort. However, when they start to leak, they can become a source of stress and inconvenience. If you're in Foster City and struggling with a leaking water heater, United Plumbing is here to provide assistance.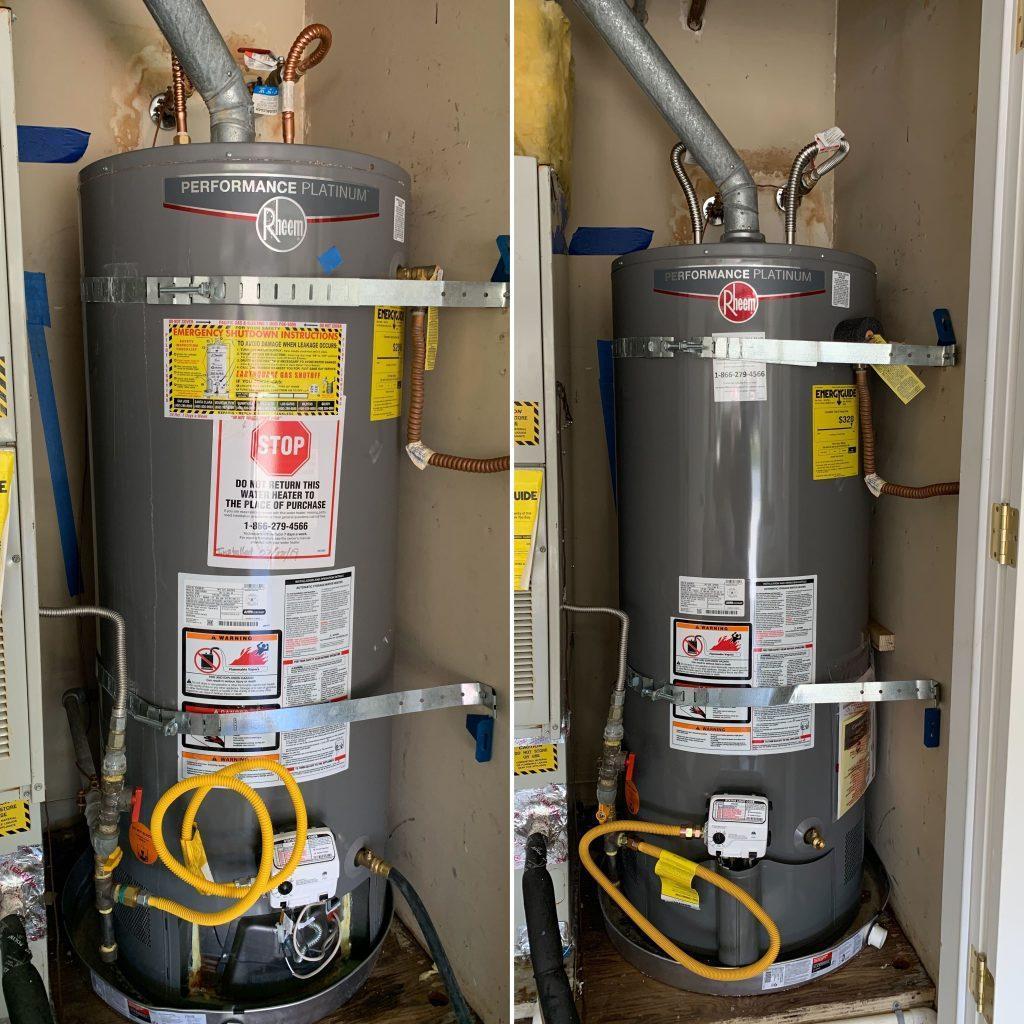 Expert Water Heater Repair
Leaks can signal deeper issues within your water heater. At United Plumbing, we offer prompt and expert water heater repair services, adeptly identifying and resolving the root causes of the issue before it intensifies. Our team of professional technicians are experienced in addressing a wide range of water heater concerns, helping restore your unit to its prime condition promptly.
Comprehensive Water Heater Service
We provide a broad array of water heater services aimed at keeping your unit operating at its maximum efficiency. Regular maintenance, including leak detection and troubleshooting potential issues, can extend the lifespan of your water heater, ensuring continuous comfort in your Foster City home.
Premium Water Heater Installation
When a water heater is beyond repair due to age or severe damage, replacement is often the best option. United Plumbing provides first-rate water heater installation services, ensuring a smooth and efficient transition to your new system. We cater to various types of water heaters, from traditional tank models to cutting-edge, energy-efficient tankless units.
Tailored Water Heater Replacement
We understand that every home has unique water heater needs. That's why we provide bespoke water heater replacement solutions. Taking into consideration your energy consumption, budget, and specific requirements, we suggest a water heater that will perfectly suit your Foster City residence.
The United Plumbing Promise
Choosing United Plumbing means selecting a service that champions quality, transparency, and customer satisfaction. We pride ourselves in delivering comprehensive water heater repair, service, installation, and replacement with no hidden charges or unpleasant surprises.
Reach Out to United Plumbing Today
Don't let a leaking water heater disrupt your daily comfort in Foster City. Get in touch with United Plumbing for all your water heater requirements. Our dedicated team is prepared to reinstate the comfort that a fully functional water heater can offer. Contact us today to experience the United Plumbing difference!
_____________________________
United Plumbing & Water Heaters
Phone: (855) 642-6647
Email: [email protected]
Foster City
Serviced ZIP codes: 94403; 94404
And thousands of satisfied clients
Service Areas In California:
San Diego
,
Daly City
,
San Bruno
,
Redwood Shores
,
Woodside
,
Los Altos
,
East Palo Alto
,
 Los Altos Hills
,
Santa Clara
,
Mountain View
,
Campbell
,
Stanford
,
Saratoga
,
San Mateo
,
Redwood City
,
Millbrae
,
Palo Alto
,
San Carlos
,
Milpitas
,
Menlo Park
,
Los Gatos
,
Hillsborough
,
Foster City
,
Cupertino
,
Burlingame
,
Belmont
,
Atherton
,
Rocklin
,
Sunnyvale
,
Sanjose
,
We accept
Main office:

10089 Willow Creek Rd #200, San Diego, CA 92131

LIC:

#1061226
Main office:
10531 Pineville Ave, Cupertino, CA 95014
We accept
1997-2023 © United Plumbing & water heaters