We will help you solve any water heater issues of any complexity
from
$1499
We provide over 25 years of reliable water heater installation, replacement and repair services in California
Guarantee for 6 years

Well reviewed and highly trusted

Fully licensed and insured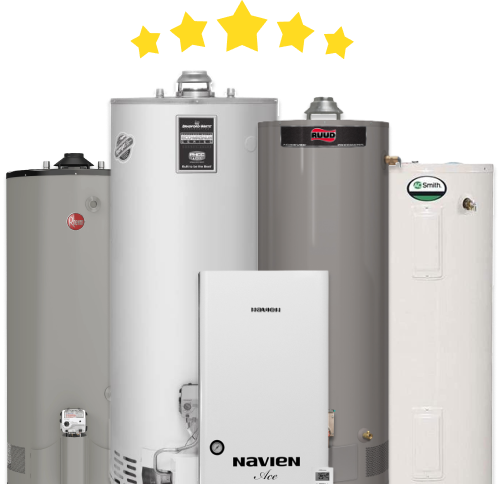 United Plumbing: Your Trusted Partner for Hot Water Heater Replacement in Belmont
Home »
Are you facing troubles with your water heater? If so, United Plumbing is here to assist you. Based in Belmont, we are experts in the field of water heaters, offering services such as water heater repair, water heater service, water heater installation, and water heater replacement.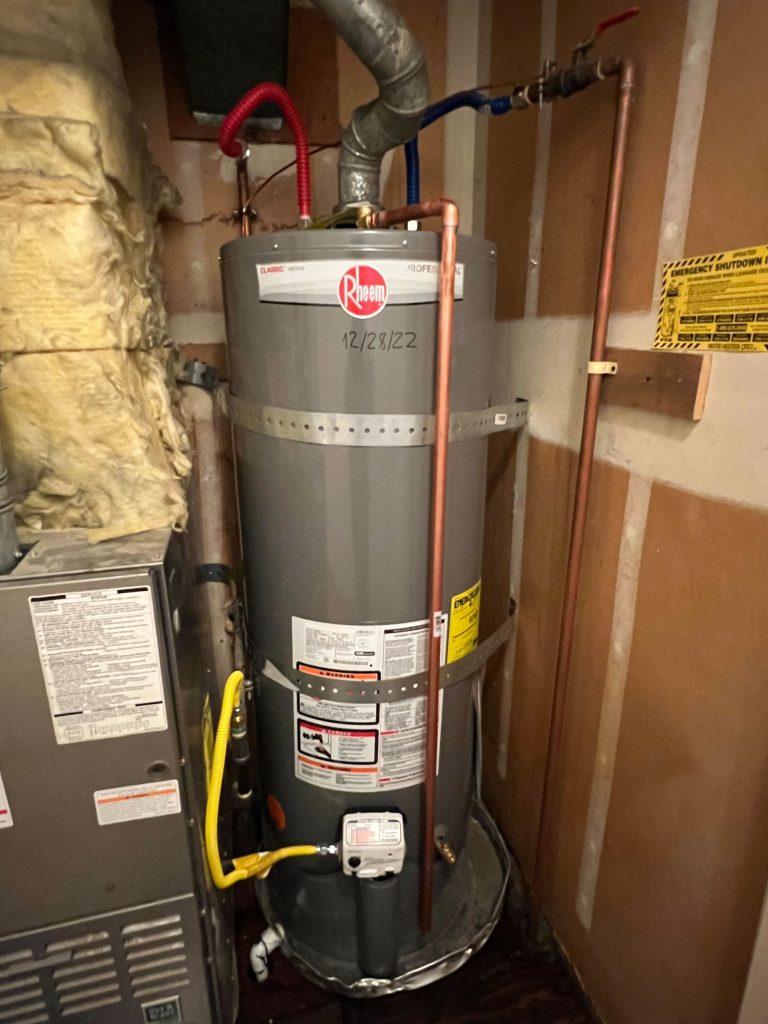 Prompt and Efficient Water Heater Repair
When it comes to water heater repair, speed and accuracy are essential. Our expert team at United Plumbing delivers a rapid response to your repair needs, ensuring that your system is returned to its optimal state as quickly as possible.
Regular Water Heater Service
Regular service is vital for maintaining the efficiency and longevity of your water heater. Our water heater service includes regular maintenance checks and tweaks, ensuring your heater remains in top condition, saving you from expensive repairs or replacements in the long run.
Expert Water Heater Installation
Sometimes, a replacement is the best course of action for an ageing or extensively damaged water heater. When you need a new water heater installation, our skilled team ensures a seamless process. We adhere to a structured installation procedure, which includes:
Evaluating your current water heater's condition and capacity.
Understanding your specific needs and water usage patterns.
Recommending a suitable model based on your specific needs.
Carefully installing the new water heater, adhering to all safety regulations.
Performing a comprehensive system check post-installation.
Personalized Hot Water Heater Replacement
Understanding that every home has unique hot water needs, we offer personalized hot water heater replacement services. We take into consideration factors such as your energy usage, budget, and specific requirements to recommend the most suitable water heater for your Belmont home.
Choosing United Plumbing guarantees you:
Quick and reliable water heater repair.
Regular and thorough water heater service.
Professional water heater installation that adheres to the highest safety standards.
Customized hot water heater replacement services.
Connect with United Plumbing Today
Don't let water heater issues disrupt your daily routine in Belmont. Reach out to United Plumbing for an all-round solution to your water heater needs. Our dedicated team is ready to restore the warmth and comfort of your home. Experience the United Plumbing difference today – get in touch now!
_____________________________
United Plumbing & Water Heaters
Phone: (855) 642-6647
Email: [email protected]
Belmont
Serviced ZIP codes: 94002; 94403
And thousands of satisfied clients
Service Areas In California:
San Diego
,
Daly City
,
San Bruno
,
Redwood Shores
,
Woodside
,
Los Altos
,
East Palo Alto
,
 Los Altos Hills
,
Santa Clara
,
Mountain View
,
Campbell
,
Stanford
,
Saratoga
,
San Mateo
,
Redwood City
,
Millbrae
,
Palo Alto
,
San Carlos
,
Milpitas
,
Menlo Park
,
Los Gatos
,
Hillsborough
,
Foster City
,
Cupertino
,
Burlingame
,
Belmont
,
Atherton
,
Rocklin
,
Sunnyvale
,
Sanjose
,
We accept
Main office:

10089 Willow Creek Rd #200, San Diego, CA 92131

LIC:

#1061226
Main office:
10531 Pineville Ave, Cupertino, CA 95014
We accept
1997-2023 © United Plumbing & water heaters