We will help you solve any water heater issues of any complexity
from
$1499
We provide over 25 years of reliable water heater installation, replacement and repair services in California
Guarantee for 6 years

Well reviewed and highly trusted

Fully licensed and insured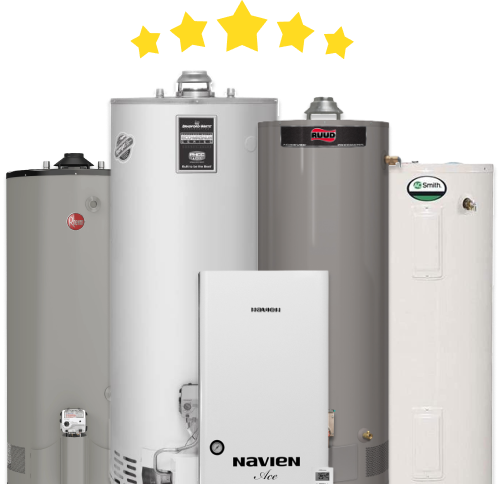 United Plumbing: Your Trusted Partner for Water Heater Installation in Foster City
Home »
In the heart of your home's comfort is a reliable hot water supply, powering everything from your morning showers to your dinner dishes. United Plumbing, a leader in water heater services in Foster City, stands ready to ensure your home's water heater needs are met, especially when it comes to quality water heater installation.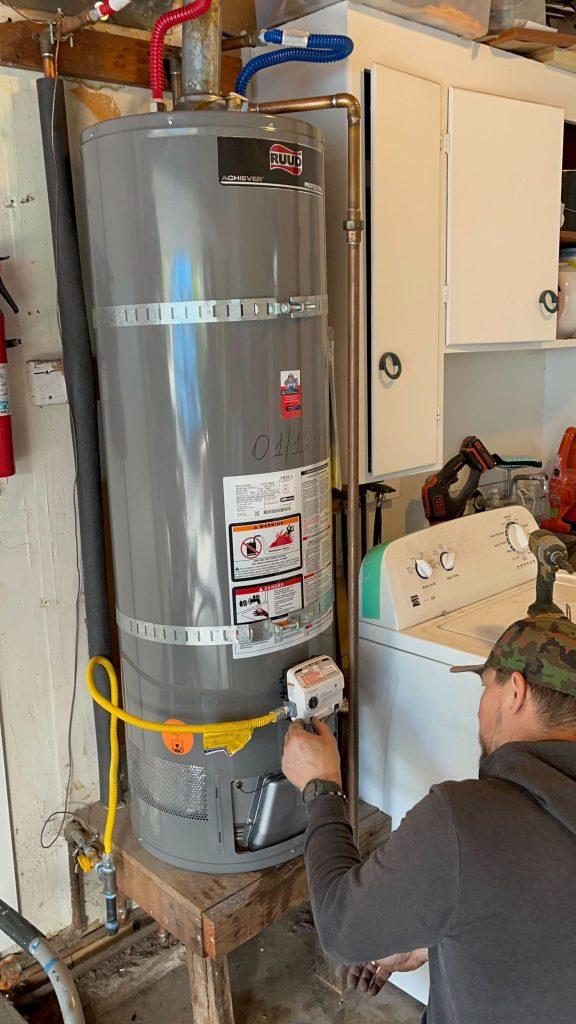 Water Heater Installation – The Heart of What We Do
Installation sets the stage for your water heater's longevity and efficiency. United Plumbing boasts a team of experienced technicians ready to execute flawless water heater installations. Whether you favor a traditional tank water heater or the advanced energy-efficient tankless model, our team ensures the installation process is seamless, adhering to the highest industry standards.
Comprehensive Water Heater Service
Our services extend beyond mere installation. United Plumbing offers a complete spectrum of water heater service options that keep your unit performing at its peak. Our regular maintenance and diagnostic services are designed to prevent breakdowns and extend the lifespan of your water heater, providing you with peace of mind.
Expert Water Heater Repair
When problems arise, United Plumbing responds with timely, effective water heater repair solutions. Leveraging the latest tools and techniques, our team quickly identifies and resolves issues, restoring your unit to its optimal functionality and minimizing any interruptions to your hot water supply.
Personalized Water Heater Replacement
When a water heater reaches the end of its life, our water heater replacement service ensures a smooth transition. We evaluate your household's energy usage, water needs, and budget, suggesting the most suitable water heater replacement for your Foster City home.
Discover the United Plumbing Advantage
When you choose United Plumbing for your water heater installation, service, repair, and replacement needs, you're opting for excellence, trust, and peace of mind. Join the Foster City families who rely on us for an uninterrupted supply of hot water in their homes. Contact us today and experience the unique United Plumbing difference.
_____________________________
United Plumbing & Water Heaters
Phone: (855) 642-6647
Email: [email protected]
Foster City
Serviced ZIP codes: 94403; 94404
And thousands of satisfied clients
Service Areas In California:
San Diego
,
Daly City
,
San Bruno
,
Redwood Shores
,
Woodside
,
Los Altos
,
East Palo Alto
,
 Los Altos Hills
,
Santa Clara
,
Mountain View
,
Campbell
,
Stanford
,
Saratoga
,
San Mateo
,
Redwood City
,
Millbrae
,
Palo Alto
,
San Carlos
,
Milpitas
,
Menlo Park
,
Los Gatos
,
Hillsborough
,
Foster City
,
Cupertino
,
Burlingame
,
Belmont
,
Atherton
,
Rocklin
,
Sunnyvale
,
Sanjose
,
We accept
Main office:

10089 Willow Creek Rd #200, San Diego, CA 92131

LIC:

#1061226
Main office:
10531 Pineville Ave, Cupertino, CA 95014
We accept
1997-2023 © United Plumbing & water heaters