We will help you solve any water heater issues of any complexity
from
$1499
We provide over 25 years of reliable water heater installation, replacement and repair services in California
Guarantee for 6 years

Well reviewed and highly trusted

Fully licensed and insured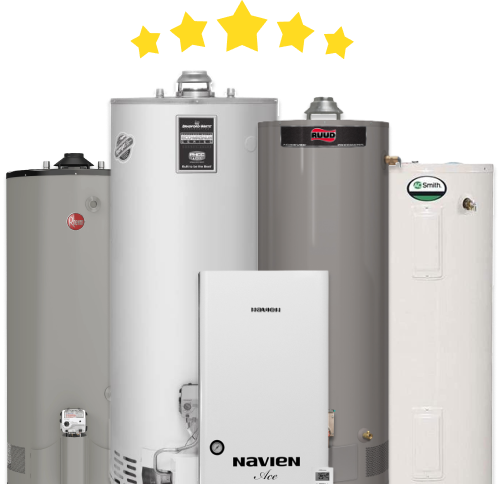 Water heater cost in Santa Clara
Home »
Tired of the hot water tap playing mind games with you? Maybe it's time you gave some serious thought to your water heater situation. Living in Santa Clara, you've got options aplenty. But understanding them is key to making a choice that won't leave your wallet in tears.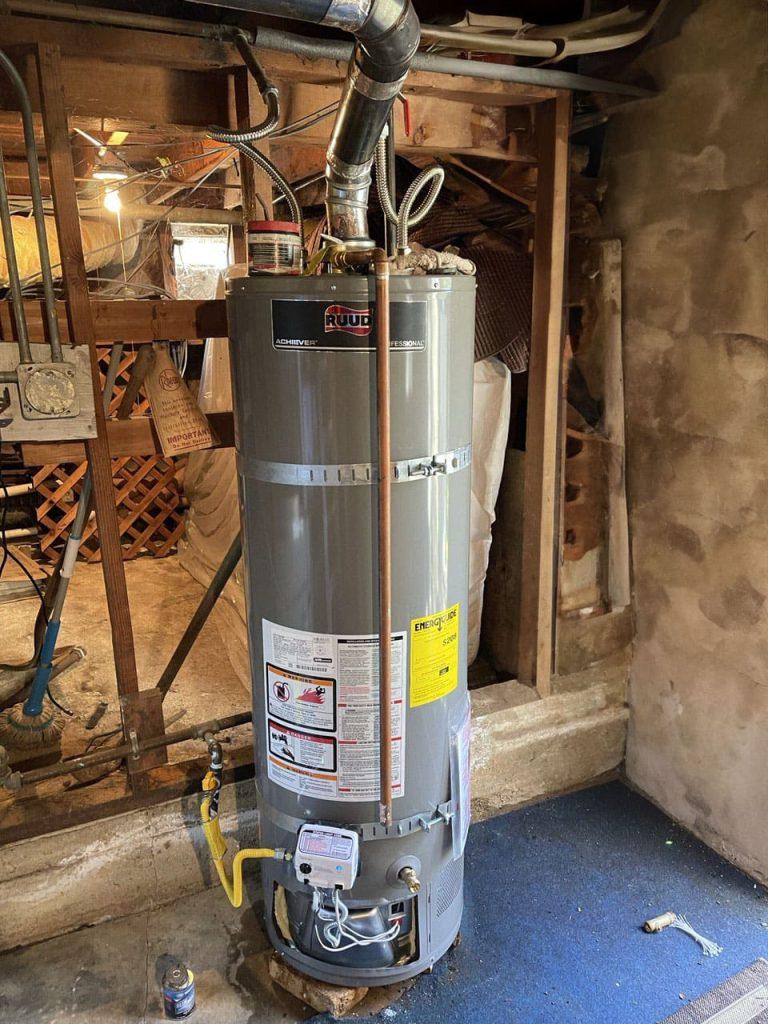 Cracking the Code: What's the Deal with Water Heaters?
Water heaters are your secret weapon against frigid morning showers and an essential part of your comfort at home. From tankless designs providing hot water on demand to traditional tank models, there's a variety to suit everyone's needs.
The Price Tag Puzzle: What Factors into Water Heater Costs?
You might think, "Hey, a water heater is a water heater." But, oh boy, you'd be surprised how many elements can affect your water heater cost:
Type of heater: Tankless, storage tank, or heat pump – each comes with its own price point.
Size: More capacity typically means a higher cost.
Efficiency: Energy-efficient models might cost more upfront but save you big bucks in the long run.
Brand: Higher-end brands can come with a heftier price tag.
The Cost Breakdown: Comparing Water Heater Types
Let's talk numbers. On average, here's what you might shell out for different types of heaters:
Tankless: Can range anywhere from $1,000 to $3,000, including installation.
Storage tank: A traditional model will typically set you back between $500 and $1,500.
Heat pump: These energy-efficient models can cost between $2,000 and $4,000.
Professional installation is non-negotiable. Trust us, you don't want to DIY this. Not only does a pro ensure your heater is installed correctly and safely, but they can also help you navigate local codes and permits in Santa Clara.
Counting the Cost: Running and Keeping Up Your Water Heater
Your water heater cost doesn't end with the purchase and installation. You've also got to factor in the operating and maintenance costs. Regular servicing can prolong your heater's life, and energy-efficient models can bring down your monthly utility bills.
Last Word: Smart Choices for Your Comfort
At the end of the day, it's about making an informed decision. Your comfort at home is priceless, and a reliable, cost-effective water heater is a part of that. United Plumbing is your partner in this journey, helping you make sense of the water heater cost and choose the right solution for your Santa Clara home.
Like our client Amy L. says, "United Plumbing took the confusion out of the process. They helped us pick the perfect water heater for our needs and budget. It's been smooth sailing since!" So, are you ready to upgrade your comfort?
_____________________________
United Plumbing & Water Heaters
Phone: (855) 642-6647
Email: [email protected]
Santa Clara
Serviced ZIP codes: 95050; 95051; 95052; 95053; 95054; 95055; 95056
And thousands of satisfied clients
Service Areas In California:
San Diego
,
Daly City
,
San Bruno
,
Redwood Shores
,
Woodside
,
Los Altos
,
East Palo Alto
,
 Los Altos Hills
,
Santa Clara
,
Mountain View
,
Campbell
,
Stanford
,
Saratoga
,
San Mateo
,
Redwood City
,
Millbrae
,
Palo Alto
,
San Carlos
,
Milpitas
,
Menlo Park
,
Los Gatos
,
Hillsborough
,
Foster City
,
Cupertino
,
Burlingame
,
Belmont
,
Atherton
,
Rocklin
,
Sunnyvale
,
Sanjose
,
We accept
Main office:

10089 Willow Creek Rd #200, San Diego, CA 92131

LIC:

#1061226
Main office:
10531 Pineville Ave, Cupertino, CA 95014
We accept
1997-2023 © United Plumbing & water heaters