We will help you solve any water heater issues of any complexity
from
$1499
We provide over 25 years of reliable water heater installation, replacement and repair services in California
Guarantee for 6 years

Well reviewed and highly trusted

Fully licensed and insured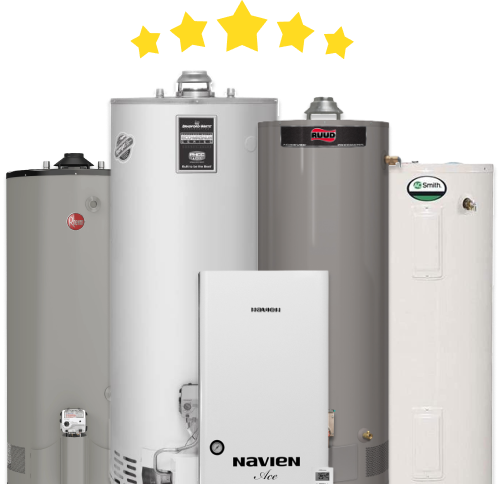 Water heater plumber in Cupertino
Home »
Wake up, Cupertino! It's time to ditch those ice-cold morning surprises. United Plumbing, your local water heater plumber, is on a mission to turn the tide against cold showers. We're here to keep your water hot and your spirits even hotter!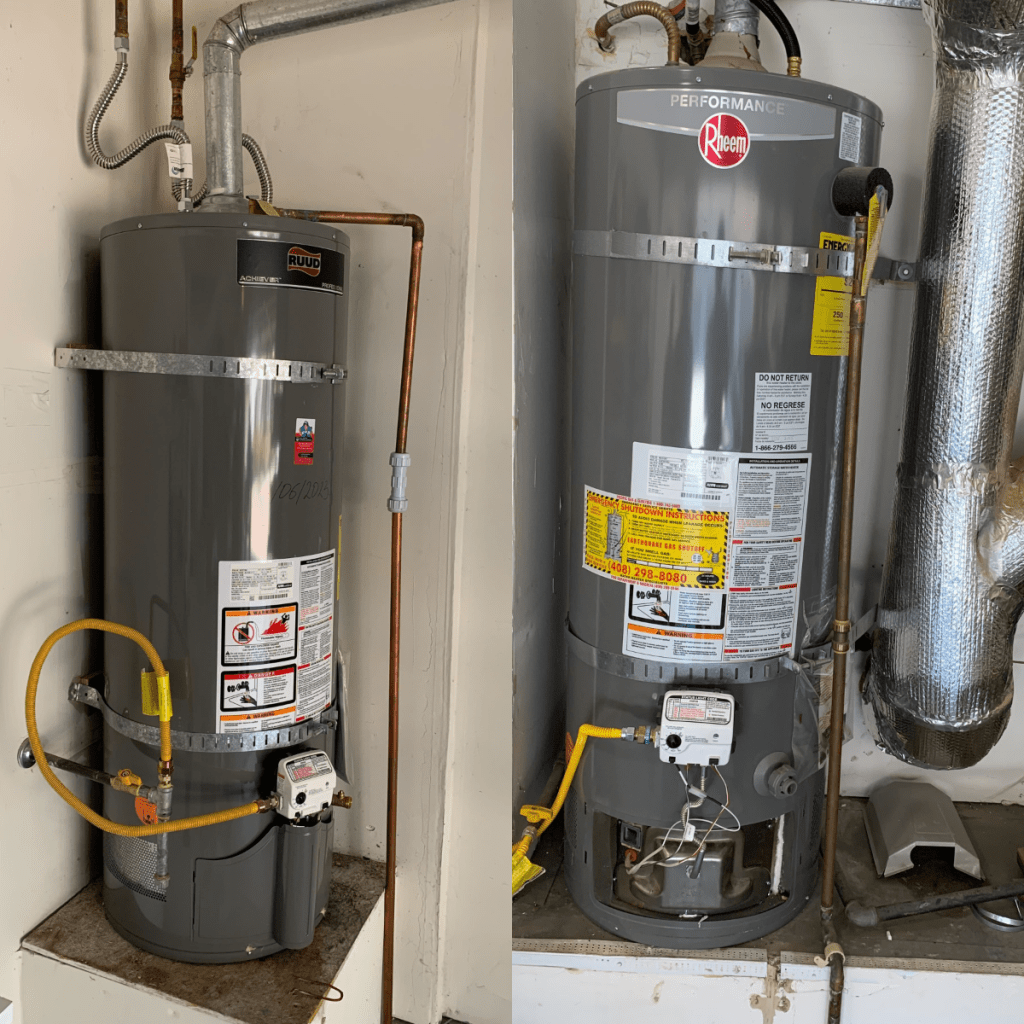 Why Freeze When You Can Fizzle with United Plumbing?
When your water heater decides to give you the cold shoulder, it's time to call in the pros. We at United Plumbing are all about turning the tap of troubles into a stream of solutions. So why should you dial our number? Let's spill the tea:
Knowledge and Skills: With years of experience under our tool belt, our crew knows water heaters like the back of their hands. There's no problem too big or too small for our expert water heater plumbers.
Responsive Service: In Cupertino, we understand the importance of quick response times. Our team is always on the ready, so you won't be left shivering for long.
24/7 Availability: Plumbing emergencies don't punch a clock and neither do we. Our water heater plumbers are available round-the-clock, so we'll be there when you need us most.
Still skeptical? Take it from our happy customer, Cindy from Cupertino, who says, "United Plumbing was a game-changer. Their team was quick, professional, and got my hot water back in no time. Highly recommend!"
Turning Up the Heat in Cupertino
Hot water is more than just a comfort, it's a lifeline that powers your day. Whether you're starting your morning with a refreshing shower or wrapping up a long day with a relaxing soak, hot water plays a vital role. And that's exactly what United Plumbing's water heater plumber service in Cupertino provides – a reliable, soothing comfort that enhances your everyday life.
United Plumbing: Your Cupertino Heat Heroes
Chilly showers got you down? It's time to call United Plumbing, your local water heater plumber in Cupertino. We're not just about fixing problems, we're about creating solutions that transform your day-to-day experiences.
Remember, when it comes to heating your waters, don't settle for less. Opt for the experts who know their way around a water heater like nobody's business. That's us, folks!
So, Cupertino, are you ready to turn those cold showers into a thing of the past? Give United Plumbing a call today and let's turn up the heat in your home!
_____________________________
United Plumbing & Water Heaters
Phone: (855) 642-6647
Email: [email protected]
Cupertino
Serviced ZIP codes: 94024; 94087; 95014; 95015
And thousands of satisfied clients
Service Areas In California:
Daly City
,
San Bruno
,
Redwood Shores
,
Woodside
,
Los Altos
,
East Palo Alto
,
 Los Altos Hills
,
Santa Clara
,
Mountain View
,
Campbell
,
Stanford
,
Saratoga
,
San Mateo
,
Redwood City
,
Millbrae
,
Palo Alto
,
San Carlos
,
Milpitas
,
Menlo Park
,
Los Gatos
,
Hillsborough
,
Foster City
,
Cupertino
,
Burlingame
,
Belmont
,
Atherton
,
Rocklin
,
Sunnyvale
,
Sanjose
,
We accept
Main office:

10531 Pineville Ave, Cupertino, CA 95014

LIC:

#1061226
Main office:
10531 Pineville Ave, Cupertino, CA 95014
Phone:
(855) 642-6647
LIC:
#1061226
We accept
1997-2023 © United Plumbing & water heaters