We will help you solve any water heater issues of any complexity
from
$1499
We provide over 25 years of reliable water heater installation, replacement and repair services in California
Guarantee for 6 years

Well reviewed and highly trusted

Fully licensed and insured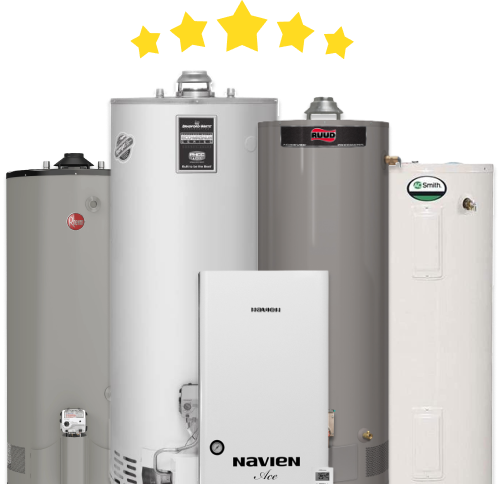 Water Heater Repair in Santa Clara Near Me
Home »
Has your warm and comforting bath transformed into a chilly ordeal? It's time to consider a water heater repair. Keeping your water heater in top shape ensures that a warm shower is never more than a turn of a faucet away.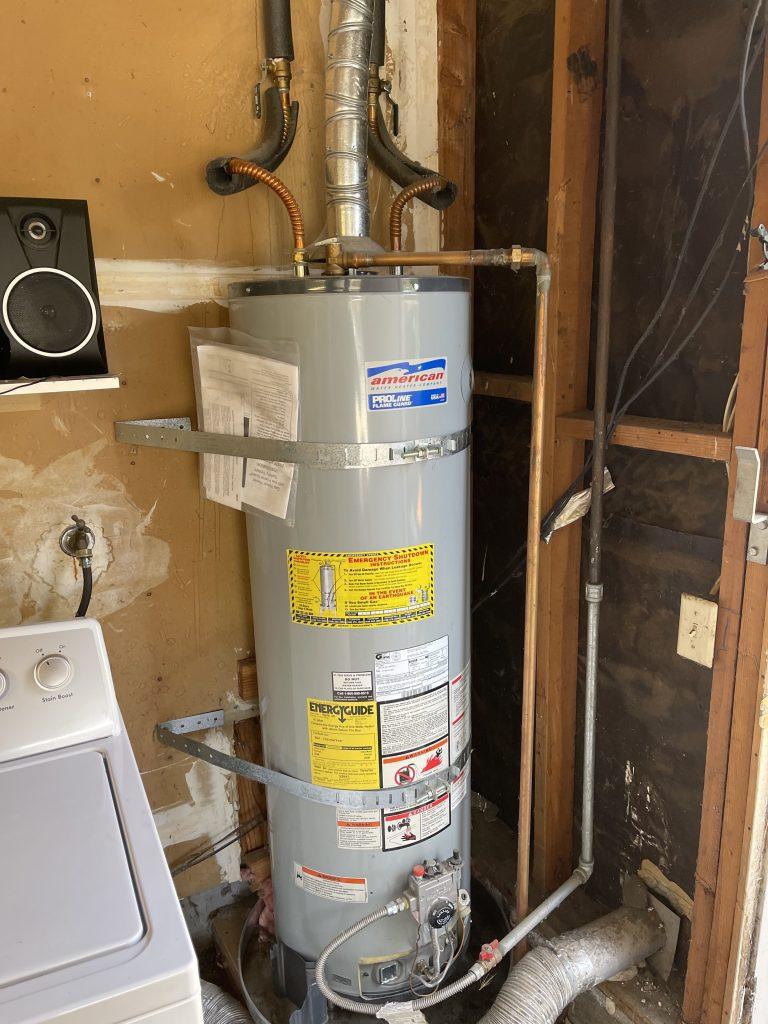 Sizing up the Skills of Water Heater Repair Services
The right repair service makes all the difference. Look out for:
Experience: A seasoned technician can diagnose and fix issues efficiently.
Safety Commitment: Professionals prioritize your safety alongside quality repairs.
Long-term Solutions: Top-tier services enhance your heater's life and prevent future issues.
Deciphering the Economics of Water Heater Repair
Repair costs vary based on the severity of the problem, the age of your unit, and the cost of replacement parts. United Plumbing is committed to providing value-for-money services that prioritize your comfort.
Proactive Care and Routine Servicing
Routine upkeep can stave off costly repairs. Simple tasks like regular flushing to remove sediment or inspecting the pressure relief valve can significantly prolong your heater's lifespan.
Choosing United Plumbing: Your Neighbourhood Water Heater Repair Pros in Santa Clara
Selecting a local repair service brings many benefits:
Prompt Response: Our Santa Clara location ensures swift service delivery.
Regulatory Compliance: We adhere to local standards for your peace of mind.
Customized Service: Being part of the Santa Clara community, we understand your unique needs.
At United Plumbing, we're not just a service provider; we're your partners in maintaining the warm comfort of your home. Say goodbye to icy shocks and welcome back the warmth with us. Contact us today to restore your comfort and peace of mind.
_____________________________
United Plumbing & Water Heaters
Phone: (855) 642-6647
Email: [email protected]
Santa Clara
Serviced ZIP codes: 95050; 95051; 95052; 95053; 95054; 95055; 95056;
And thousands of satisfied clients
Service Areas In California:
San Diego
,
Daly City
,
San Bruno
,
Redwood Shores
,
Woodside
,
Los Altos
,
East Palo Alto
,
 Los Altos Hills
,
Santa Clara
,
Mountain View
,
Campbell
,
Stanford
,
Saratoga
,
San Mateo
,
Redwood City
,
Millbrae
,
Palo Alto
,
San Carlos
,
Milpitas
,
Menlo Park
,
Los Gatos
,
Hillsborough
,
Foster City
,
Cupertino
,
Burlingame
,
Belmont
,
Atherton
,
Rocklin
,
Sunnyvale
,
Sanjose
,
We accept
Main office:

10089 Willow Creek Rd #200, San Diego, CA 92131

LIC:

#1061226
Main office:
10531 Pineville Ave, Cupertino, CA 95014
We accept
1997-2023 © United Plumbing & water heaters