The Importance of Hiring Certified and Insured Plumbers
Why Los Gatos Residents Should Opt for Certified and Insured Plumbing Professionals
Los Gatos is known for its pristine beaches, world-class attractions, and booming real estate. However, with the luxury of beautiful homes comes the responsibility of maintaining them. One essential aspect of home care involves the plumbing system, and when it comes to repairs and installations, not all plumbers are created equal. United Plumbing & Water heaters is here to shed light on why hiring certified and insured plumbers in Los Gatos is crucial.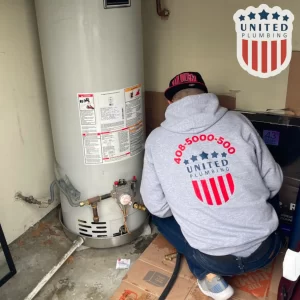 The Mark of a Professional: Certified Plumbers
What Does It Mean to Be Certified?
Being a certified plumber means that the professional has undergone rigorous training, has gained hands-on experience, and has passed specific exams that test their knowledge and skills. It's an assurance of quality and reliability.
Benefits of Hiring Certified Professionals:
Expertise: Certified plumbers are well-versed with the latest techniques, tools, and safety procedures.
Quality Work: Their extensive training ensures that the job gets done right the first time, preventing future issues and expenses.
Adherence to Code: Los Gatos has specific plumbing codes. A certified plumber ensures that all installations and repairs comply with these codes, preventing potential legal issues down the road.
Safety First: The Role of Insured Plumbing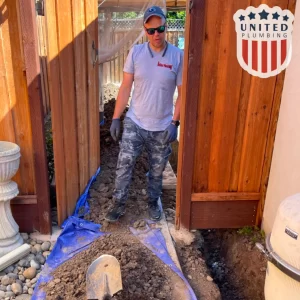 Mistakes can happen, even with the best in the business. This is where insured plumbing comes into play.
Understanding the Importance of Insured Plumbing:
Protection from Damages: If, for any reason, the plumber causes damage to your property, an insured plumbing service ensures you won't be bearing the brunt of repair costs.
Liability Coverage: In the unfortunate event of a plumber getting injured on your property, the insurance covers medical expenses, shielding you from potential lawsuits.
Peace of Mind: Knowing that you're protected against any unforeseen plumbing risks allows you to focus on other aspects of your home.
The Risks of Sidestepping Professional Plumbers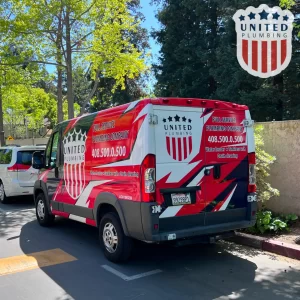 Opting for uncertified or uninsured plumbers might seem like a cost-saving move, but it can expose homeowners to a myriad of issues:
Shoddy Work: Without proper certification, there's no guarantee of the plumber's skill set.
Potential Damages: If things go south, you might end up paying far more in damages than you saved.
Safety Concerns: Untrained individuals might not follow safety protocols, putting you and your property at risk.
In Conclusion:
Your Los Gatos home is an investment, one that deserves the utmost care. Entrusting its plumbing needs to certified and insured professionals ensures that it remains in safe hands. United Plumbing & Water Heaters emphasizes the importance of certification and insurance, championing the cause for quality, safety, and peace of mind in every project.
Post views: 85