We will help you solve any water heater issues of any complexity
from
$1499
We provide over 25 years of reliable water heater installation, replacement and repair services in California
Guarantee for 6 years

Well reviewed and highly trusted

Fully licensed and insured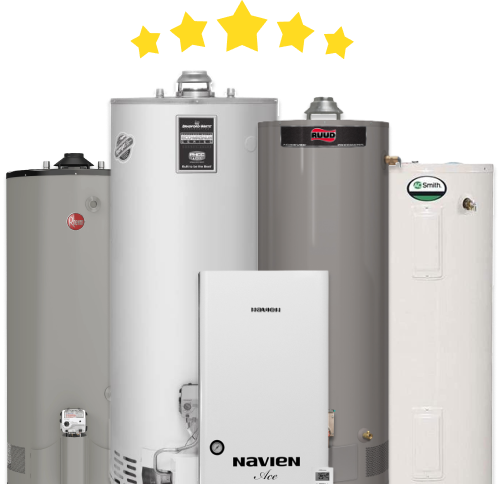 Boost Your Home's Comfort with United Plumbing's 40 Gallon Gas Water Heater Services in Woodside
Home »
Picture this: an invigorating morning shower, a calming warm bath after a long day, or a kitchen sink filled with hot water, ready for your daily needs. There's one pivotal household appliance that makes all these scenes possible – the water heater. At United Plumbing, we're dedicated to enriching your everyday living experience with our high-quality 40 gallon gas water heater services in Woodside.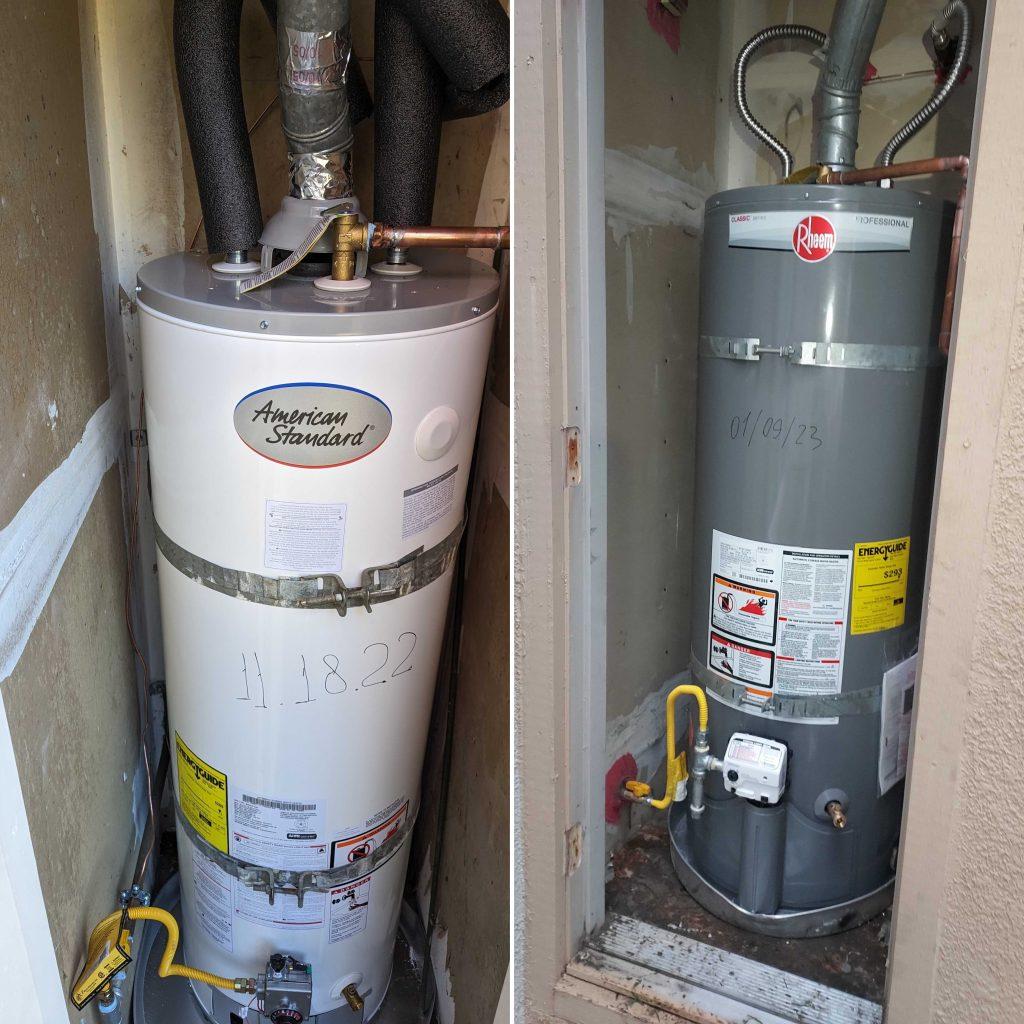 Perfect for households of varying sizes, our 40 gallon gas water heater ensures an unwavering supply of hot water, making sure your comfort at home is always a top priority. Why should United Plumbing be your first choice for water heater services? Here are a few compelling reasons:
Top-tier Quality: We obtain our 40 gallon gas water heaters from trusted manufacturers, so you can rest assured that you're receiving a product that excels in both durability and performance.
Professional Installation: Our team of skilled technicians conducts a meticulous installation process, strictly following safety and efficiency guidelines.
End-to-end After-sales Services: We believe in building lasting relationships. That's why we offer comprehensive after-sales services, ensuring your water heater operates at its best for years to come.
24/7 Emergency Services: Our committed team is available round the clock to address any unexpected issues, giving you peace of mind when you need it most.
Competitive Pricing: At United Plumbing, we offer affordable prices for our 40 gallon gas water heaters and related services, guaranteeing excellent quality without straining your budget.
Our 40 gallon gas water heaters strike a perfect balance between powerful performance and energy efficiency, featuring cutting-edge aspects like rust-resistant materials, efficient burning mechanisms, and easy-to-operate temperature controls.
Considering a 40 gallon gas water heater for your home? Let's delve into some of the outstanding benefits:
Reliable Hot Water Supply: A 40 gallon gas water heater guarantees a consistent supply of hot water, making it ideal for families of all sizes.
Energy Efficiency: Gas water heaters are renowned for their efficiency. Opting for a 40 gallon model could mean significant fuel savings and lower utility bills.
Durability: With regular care and maintenance, these water heaters offer a long lifespan, providing an excellent return on your investment.
Quick Heating: Gas water heaters heat water faster than their electric counterparts, ensuring hot water is available when you need it the most.
At United Plumbing, our commitment extends beyond service delivery; we aim to build long-lasting relationships. From the first point of contact, through the installation process, and beyond, our team in Woodside is devoted to delivering an unparalleled customer experience.
Ready to upgrade your home's comfort level with a 40 gallon gas water heater? Contact United Plumbing in Woodside today. We look forward to helping you find the ideal water heating solution to meet your needs, enhancing your day-to-day life with superior comfort and convenience.
_____________________________
United Plumbing & Water Heaters
Phone: (855) 642-6647
Email: [email protected]
Woodside
Serviced ZIP codes: 94027; 94028; 94061; 94062
And thousands of satisfied clients
Service Areas In California:
San Diego
,
Daly City
,
San Bruno
,
Redwood Shores
,
Woodside
,
Los Altos
,
East Palo Alto
,
 Los Altos Hills
,
Santa Clara
,
Mountain View
,
Campbell
,
Stanford
,
Saratoga
,
San Mateo
,
Redwood City
,
Millbrae
,
Palo Alto
,
San Carlos
,
Milpitas
,
Menlo Park
,
Los Gatos
,
Hillsborough
,
Foster City
,
Cupertino
,
Burlingame
,
Belmont
,
Atherton
,
Rocklin
,
Sunnyvale
,
Sanjose
,
We accept
Main office:

10089 Willow Creek Rd #200, San Diego, CA 92131

LIC:

#1061226
Main office:
10531 Pineville Ave, Cupertino, CA 95014
We accept
1997-2023 © United Plumbing & water heaters