We will help you solve any water heater issues of any complexity
from
$1499
We provide over 25 years of reliable water heater installation, replacement and repair services in California
Guarantee for 6 years

Well reviewed and highly trusted

Fully licensed and insured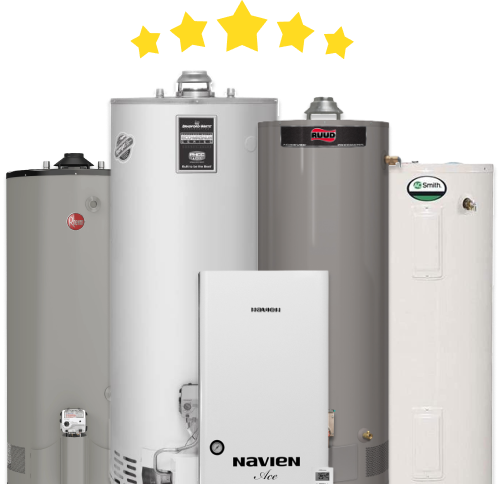 Elevate Your Lifestyle with United Plumbing's 40 Gallon Gas Water Heater Services in Belmont
Home »
Imagine a hot shower that washes away your day's exhaustion, a warm bath that soothes your senses, or a sink filled with hot water ready to tackle the pile of dishes. An unsung hero makes these comforts possible in your home – the water heater. United Plumbing takes pride in amplifying your daily comfort with our superior 40 gallon gas water heater services in Belmont.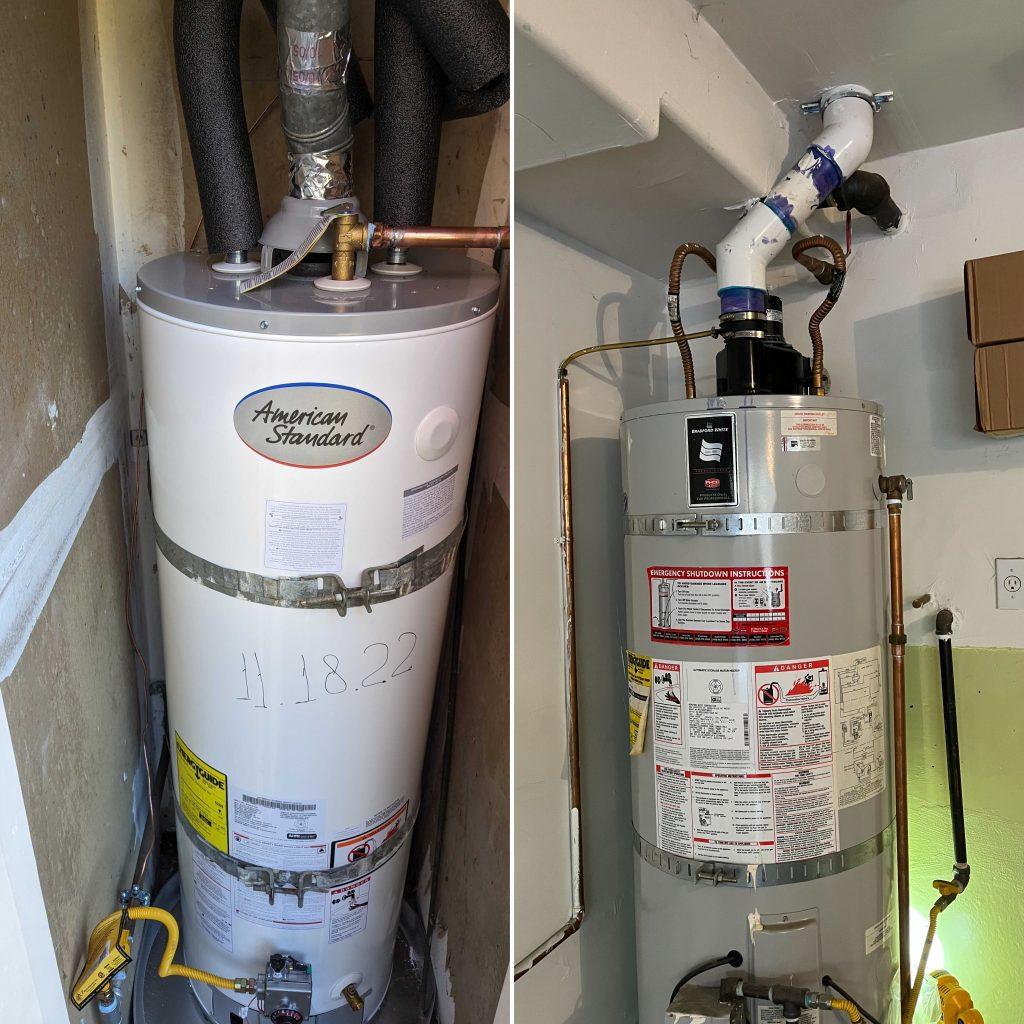 Our 40 gallon gas water heaters are a perfect fit for households of various sizes, delivering a consistent supply of hot water, and ensuring that you never have to compromise on comfort. Why should United Plumbing be your first call for water heater services? Here are the reasons:
Assured Quality: We source our 40 gallon gas water heaters from reputable manufacturers, delivering a product that promises durability and high performance.
Expert Installation: Our team of experienced technicians guarantees a smooth installation process, maintaining the highest safety and efficiency standards.
Excellent After-sales Support: We don't just sell; we create relationships. Our comprehensive after-sales support ensures your water heater works flawlessly for years to come.
24/7 Emergency Service: Our dedicated team is always available to handle unforeseen issues, providing you peace of mind during emergencies.
Competitive Pricing: At United Plumbing, we offer our 40 gallon gas water heaters and services at reasonable prices, ensuring high quality without burning a hole in your pocket.
Our 40 gallon gas water heaters are a testament to the perfect blend of powerful performance and energy efficiency. They come with advanced features like corrosion-resistant materials, efficient heating systems, and easy-to-use temperature controls.
Contemplating getting a 40 gallon gas water heater? Here are some key benefits:
Steady Hot Water Supply: A 40 gallon gas water heater ensures a continuous flow of hot water, making it a top choice for families of all sizes.
Energy Efficiency: Gas water heaters are celebrated for their efficiency. A 40 gallon model can lead to considerable fuel savings and reduced utility bills.
Long Lifespan: With regular maintenance, these water heaters promise a long lifespan, providing excellent value for your investment.
Quick Heating Time: Gas water heaters heat water more quickly than electric ones, so you never have to wait long for hot water.
At United Plumbing, we don't merely provide services; we build relationships. From your first contact, through the installation process, and beyond, our Belmont team is dedicated to delivering an exceptional customer experience.
Ready to enhance your home comfort with a 40 gallon gas water heater? Contact United Plumbing in Belmont today. We're excited to help you find the perfect water heating solution to meet your needs, enriching your everyday life with unmatched comfort and convenience.
_____________________________
United Plumbing & Water Heaters
Phone: (855) 642-6647
Email: [email protected]
Belmont
Serviced ZIP codes: 94002; 94403
And thousands of satisfied clients
Service Areas In California:
Daly City
,
San Bruno
,
Redwood Shores
,
Woodside
,
Los Altos
,
East Palo Alto
,
 Los Altos Hills
,
Santa Clara
,
Mountain View
,
Campbell
,
Stanford
,
Saratoga
,
San Mateo
,
Redwood City
,
Millbrae
,
Palo Alto
,
San Carlos
,
Milpitas
,
Menlo Park
,
Los Gatos
,
Hillsborough
,
Foster City
,
Cupertino
,
Burlingame
,
Belmont
,
Atherton
,
Rocklin
,
Sunnyvale
,
Sanjose
,
We accept
Main office:

10531 Pineville Ave, Cupertino, CA 95014

LIC:

#1061226
Main office:
10531 Pineville Ave, Cupertino, CA 95014
Phone:
(855) 642-6647
LIC:
#1061226
We accept
1997-2023 © United Plumbing & water heaters