We will help you solve any water heater issues of any complexity
from
$1499
We provide over 25 years of reliable water heater installation, replacement and repair services in California
Guarantee for 6 years

Well reviewed and highly trusted

Fully licensed and insured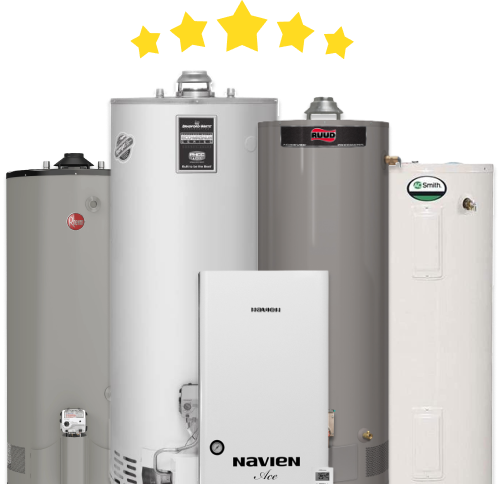 Water heater installation in Los Altos Hills
Home »
Your water heater silently forms the backbone of a comfortable home. It requires meticulous fitting to ensure longevity, safety, and optimum performance.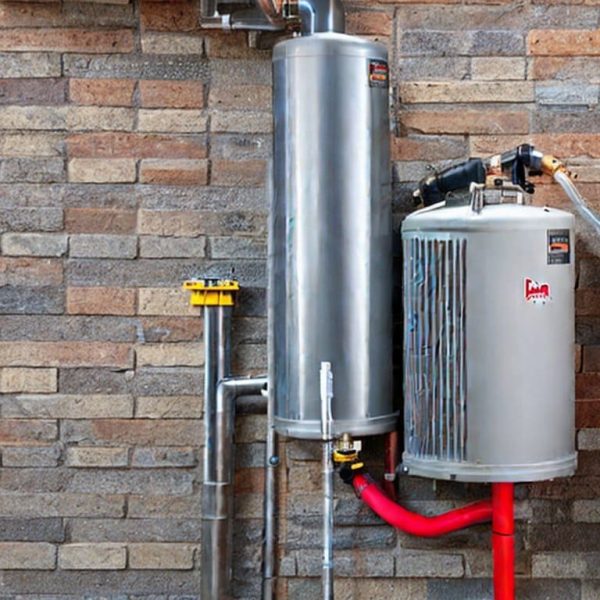 Identifying the Perfect Water Heater to Fulfill Your Requirements
Selecting an appropriate water heater is more than picking a random model. Considerations include:
Space requirements: Your home's size will determine the water heater's capacity.
Energy efficiency: High-performance models can reduce carbon footprint and monthly utility costs.
Budget constraints: From budget-friendly to luxury models, the market offers various price points.
Preferred energy source: You can choose between gas, electric, or solar models based on your home setup or personal preference.
The right choice leads to an enhanced living experience.
The Careful Craft of Water Heater Fitting
The installation of a water heater isn't a casual DIY project. It involves a complex procedure:
Sustainable disposal of the old unit: Skilled professionals ensure the discarded unit is disposed of without causing environmental harm.
Locating the best spot: An accessible and strategic position facilitates easy maintenance and improved efficiency.
Placing and connecting the new water heater: Precise connections of water and power lines are crucial, along with adequate ventilation.
Comprehensive testing and adjustment: This guarantees the system's flawless functioning and your home's safety.
Delving into the Investment: Pricing of Water Heater Fitting
The cost of water heater fitting varies, depending upon the model, complexity of fitting, and regional cost differences. Remember, this is an investment in long-term comfort and energy savings, not just an expense.
Trusting the Specialists: United Plumbing for Water Heater Fitting
Opting for United Plumbing for your water heater installation in Los Altos Hills means you're choosing a harmonious blend of experience, precision, and peace of mind. Our dedicated professionals ensure the perfect operation of your water heater for maximum efficiency.
What makes United Plumbing stand out?
Profound Expertise: Our extensive knowledge of water heaters and their installation is unparalleled.
Customer-centric Approach: We value your time, ensuring minimal disruption during installation.
Transparent Practices: We provide fair pricing and detailed explanation of the work undertaken.
Enhance your water heater's performance with United Plumbing, your top choice for water heater installation in Los Altos Hills. Get in touch today for the quality service you truly deserve.
_____________________________
United Plumbing & Water Heaters
Phone: (855) 642-6647
Email: [email protected]
Los Altos Hills
Serviced ZIP codes: 94022; 94024; 94304; 94306
And thousands of satisfied clients
Service Areas In California:
San Diego
,
Daly City
,
San Bruno
,
Redwood Shores
,
Woodside
,
Los Altos
,
East Palo Alto
,
 Los Altos Hills
,
Santa Clara
,
Mountain View
,
Campbell
,
Stanford
,
Saratoga
,
San Mateo
,
Redwood City
,
Millbrae
,
Palo Alto
,
San Carlos
,
Milpitas
,
Menlo Park
,
Los Gatos
,
Hillsborough
,
Foster City
,
Cupertino
,
Burlingame
,
Belmont
,
Atherton
,
Rocklin
,
Sunnyvale
,
Sanjose
,
We accept
Main office:

10089 Willow Creek Rd #200, San Diego, CA 92131

LIC:

#1061226
Main office:
10531 Pineville Ave, Cupertino, CA 95014
We accept
1997-2023 © United Plumbing & water heaters