We will help you solve any water heater issues of any complexity
from
$1499
We provide over 25 years of reliable water heater installation, replacement and repair services in California
Guarantee for 6 years

Well reviewed and highly trusted

Fully licensed and insured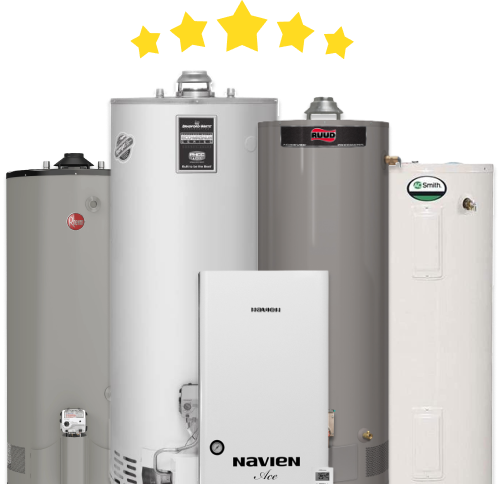 Water heater in Los Gatos
Home »
Embark with us on an enlightening journey exploring water heaters, those stealthy workhorses in your Los Gatos home that tirelessly contribute to your daily comfort. This deep dive will reveal why they're so crucial, and how United Plumbing can ensure they continue to serve you well.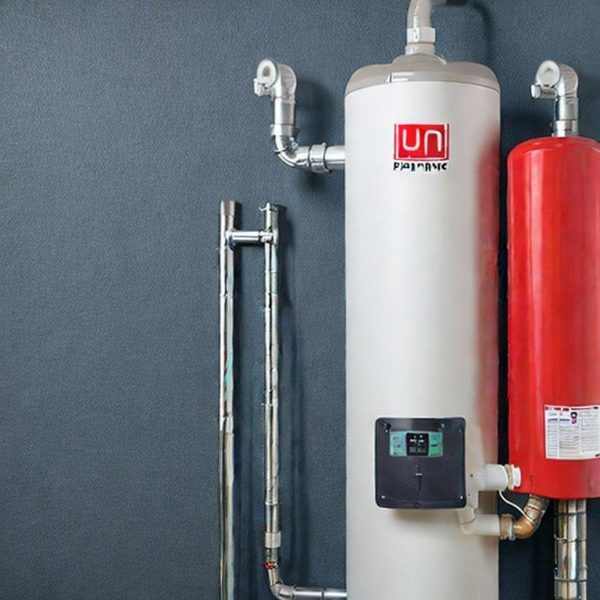 The Indispensable Aid: How Water Heaters Elevate Domestic Life
Can you imagine a single day in your Los Gatos home without the luxury of hot water? That's the magic of water heaters – they silently perform an essential role, powering everything from your invigorating morning showers to the washing of your dinner dishes.
Navigating Choices: Selecting the Perfect Water Heater for You
When it comes to water heaters, the main contenders are:
The Trusted Companion: Storage Tank Water Heaters – Dependable and straightforward, offering a continuous hot water supply.
The Innovator: Tankless Water Heaters – Space-saving and efficient, providing hot water exactly when needed.
Each carries its own set of advantages and drawbacks. The key lies in matching your choice to your unique household demands and lifestyle.
When Hiccups Arise: Identifying and Solving Water Heater Issues
Even the most reliable water heaters can occasionally stumble. Common issues you might face include:
Temperature Fluctuations: Usually a result of malfunctioning thermostats or heating elements.
Water Quality Decline: Could be a signal that your tank needs cleaning or the anode rod requires replacement.
While these troubles can pose momentary inconvenience, they're generally resolvable with prompt professional attention.
United Plumbing – Your Ultimate Water Heater Specialist in Los Gatos
At United Plumbing, we believe in being more than just service providers; we're dedicated partners in ensuring your home functions seamlessly. Our unique selling proposition is a blend of profound water heater knowledge and a pledge to deliver outstanding customer service.
From installations and maintenance to diagnostics and repairs, we provide a comprehensive range of water heater services designed to keep your Los Gatos home in optimal shape. Let us help maintain the warmth and comfort of your home. Contact United Plumbing today, and let's ensure the heart of your home continues to beat strong.
_____________________________
United Plumbing & Water Heaters
Phone: (855) 642-6647
Email: [email protected]
Los Gatos
Serviced ZIP codes: 95030; 95032
And thousands of satisfied clients
Service Areas In California:
Daly City
,
San Bruno
,
Redwood Shores
,
Woodside
,
Los Altos
,
East Palo Alto
,
 Los Altos Hills
,
Santa Clara
,
Mountain View
,
Campbell
,
Stanford
,
Saratoga
,
San Mateo
,
Redwood City
,
Millbrae
,
Palo Alto
,
San Carlos
,
Milpitas
,
Menlo Park
,
Los Gatos
,
Hillsborough
,
Foster City
,
Cupertino
,
Burlingame
,
Belmont
,
Atherton
,
Rocklin
,
Sunnyvale
,
Sanjose
,
We accept
Main office:

10531 Pineville Ave, Cupertino, CA 95014

LIC:

#1061226
Main office:
10531 Pineville Ave, Cupertino, CA 95014
Phone:
(855) 642-6647
LIC:
#1061226
We accept
1997-2023 © United Plumbing & water heaters