We will help you solve any water heater issues of any complexity
from
$1499
We provide over 25 years of reliable water heater installation, replacement and repair services in California
Guarantee for 6 years

Well reviewed and highly trusted

Fully licensed and insured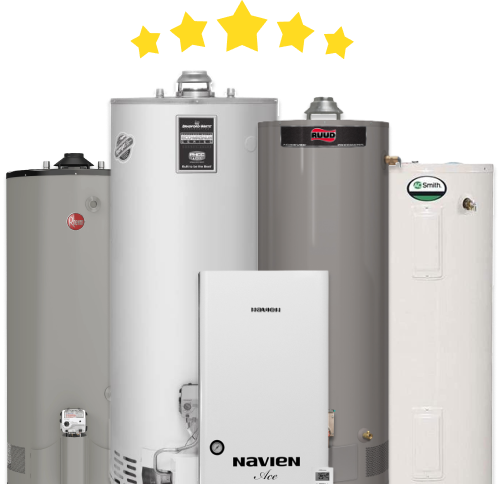 Water heater in San Jose
Home »
Imperative yet often overlooked, water heaters are your silent partners, essential to the rhythm of your daily life. This unassuming home appliance is responsible for transforming your house into a warm, welcoming haven.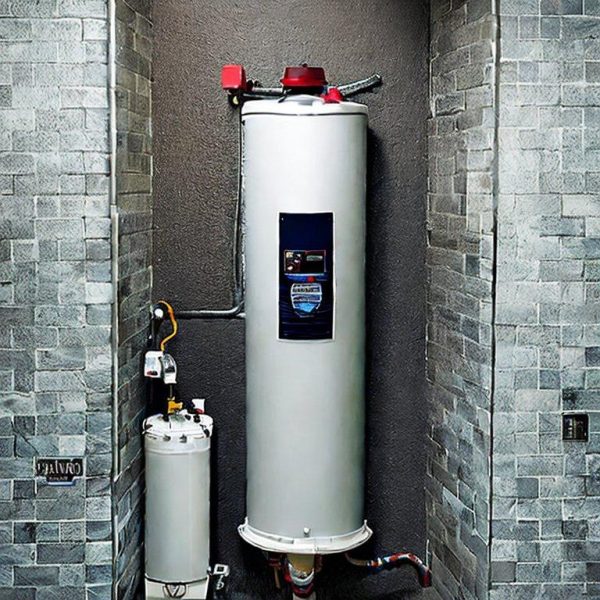 Water Heaters: The Pillars of Today's Comfortable Homes
In the bustling city of San Jose, our everyday routines revolve around the convenience provided by water heaters. They make possible that refreshing hot shower to kickstart your day, the soothing bath to wind down in the evening, and the efficient operation of various home appliances.
Striking the Right Balance: Selecting Your Ideal Water Heater
There's no one-size-fits-all when it comes to water heaters, making the selection process a little daunting. Here's a glimpse at the top contenders:
Traditional Storage Water Heaters: Known for their reliability, these units ensure a steady supply of heated water.
Tankless Water Heaters: Their on-demand heating functionality guarantees energy efficiency and space optimization.
Understanding the merits and demerits of both will help you make a decision that meets your home's specific needs.
Navigating Troublesome Waters: Addressing Common Water Heater Issues
Even the best water heaters are not immune to occasional hiccups. Some common issues include:
Fluctuating Water Temperatures: Often due to faulty thermostats or heating elements.
Murky or Smelly Water: An indicator of sediment buildup in the tank or a deteriorating anode rod.
With expert guidance, these problems can be resolved effectively, prolonging your water heater's lifespan.
Choose United Plumbing for Your Water Heater Needs in San Jose
What makes us stand out from the rest? Our USP lies in our unwavering dedication to superior service and a depth of experience in handling water heaters. From advising you on the ideal choice to regular maintenance and expert troubleshooting, we are your one-stop solution for all water heater requirements in San Jose. Reach out to United Plumbing today and experience our exceptional service firsthand!
_____________________________
United Plumbing & Water Heaters
Phone: (855) 642-6647
Email: [email protected]
San Jose
Serviced ZIP codes: 94088; 94089; 94560; 95002; 95008; 95013; 95037; 95050; 95054; 95101; 95103; 95106; 95108; 95109; 95110; 95111; 95112; 95113; 95115; 95116; 95117; 95118; 95119; 95120; 95121; 95122; 95123; 95124; 95125; 95126; 95127; 95128; 95129; 95130; 95131; 95132; 95133; 95134; 95135; 95136; 95138; 95139; 95141; 95148; 95150; 95151; 95152; 95153; 95154; 95155; 95156; 95157; 95158; 95160; 95161; 95164; 95170; 95172; 95173; 95190; 95191; 95192; 95193; 95194; 95196
And thousands of satisfied clients
Service Areas In California:
San Diego
,
Daly City
,
San Bruno
,
Redwood Shores
,
Woodside
,
Los Altos
,
East Palo Alto
,
 Los Altos Hills
,
Santa Clara
,
Mountain View
,
Campbell
,
Stanford
,
Saratoga
,
San Mateo
,
Redwood City
,
Millbrae
,
Palo Alto
,
San Carlos
,
Milpitas
,
Menlo Park
,
Los Gatos
,
Hillsborough
,
Foster City
,
Cupertino
,
Burlingame
,
Belmont
,
Atherton
,
Rocklin
,
Sunnyvale
,
Sanjose
,
We accept
Main office:

10089 Willow Creek Rd #200, San Diego, CA 92131

LIC:

#1061226
Main office:
10531 Pineville Ave, Cupertino, CA 95014
We accept
1997-2023 © United Plumbing & water heaters