We will help you solve any water heater issues of any complexity
from
$1499
We provide over 25 years of reliable water heater installation, replacement and repair services in California
Guarantee for 6 years

Well reviewed and highly trusted

Fully licensed and insured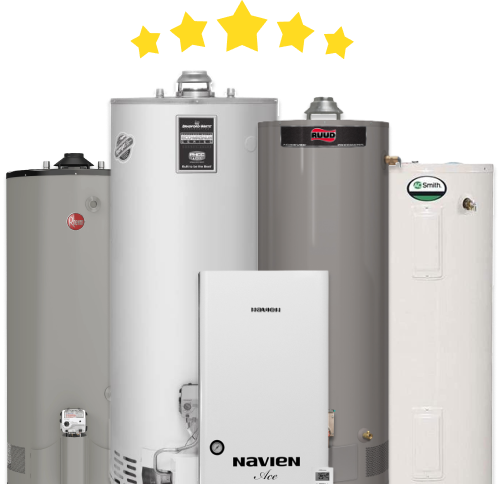 Water Heater Replacement in Palo Alto
Home »
When unexpected chills surprise you during your morning routine, it's a clear sign your water heater needs an overhaul. United Plumbing is your trusted companion in restoring the warmth and comfort of your Palo Alto home.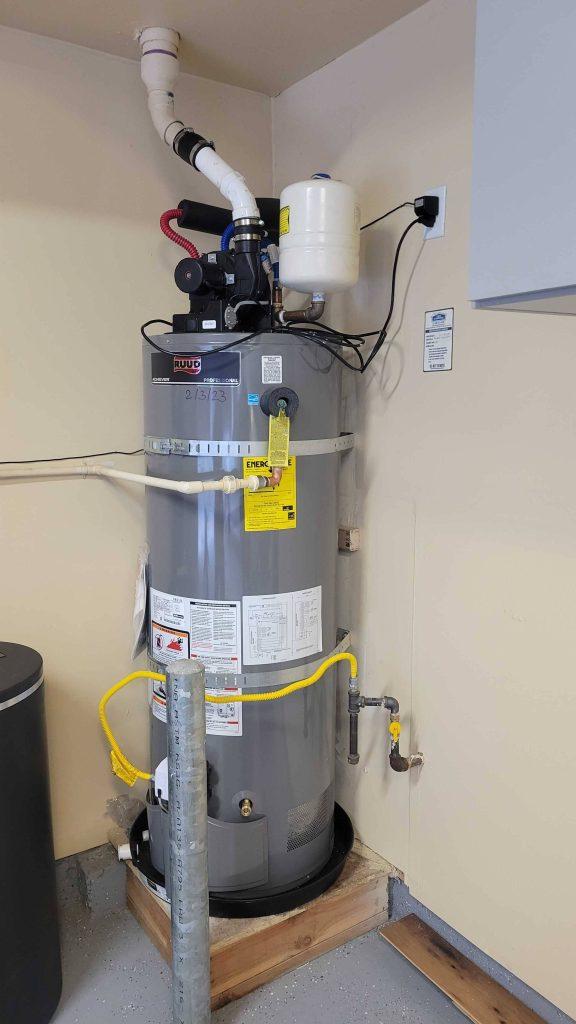 Elements Shaping the Expense of Water Heater Substitution
A few key components determine the total cost of your water heater replacement:
Unit type – tank-based, tankless, solar, or heat pump.
Size and capacity of the device.
Intricacy of installation procedures.
Local market rates and fluctuations.
Understanding these parameters can help you plan an effective budget for your new appliance.
Price Match: Diverse Water Heater Varieties
While traditional tank-based heaters might be budget-friendly initially, tankless models often take the lead in terms of long-term energy efficiency. Solar heaters require a significant investment upfront, but their extensive energy savings potential cannot be overlooked.
Your Water Heater Substitution Journey with United Plumbing
Our expert team at United Plumbing is devoted to easing your replacement experience. We do more than a simple switch-out; we strive to enhance your household's efficiency and comfort:
Thorough assessment of your current water heater arrangement.
Personalized advice to cater to your home's specific needs.
Precision installation and stringent post-installation inspections.
A dedicated customer service team ready to handle any queries or concerns.
Why United Plumbing is the Optimal Choice for Water Heater Replacement
Our mantra at United Plumbing is not just to deliver services, but to be your trusted ally in creating a home environment that radiates comfort and reliability. Here's why we stand out:
Expertise at Work: A decade-long presence in the field enables us to cater to your distinct plumbing demands.
Established Trust: Our reputation is fortified by genuine customer reviews, highlighting our commitment to your satisfaction.
Relentless Dedication: Our mission is to elevate your household's comfort, and we don't rest until we've achieved it.
In times of water heater replacements, think United Plumbing. We're all about cultivating enduring relationships with our clients, ensuring every warm bath or shower is a testament to our unmatched service.
_____________________________
United Plumbing & Water Heaters
Phone: (855) 642-6647
Email: [email protected]
Palo Alto
Serviced ZIP codes: 94020; 94022; 94024; 94028; 94301; 94302; 94303; 94304; 94306; 95033;
And thousands of satisfied clients
Service Areas In California:
Daly City
,
San Bruno
,
Redwood Shores
,
Woodside
,
Los Altos
,
East Palo Alto
,
 Los Altos Hills
,
Santa Clara
,
Mountain View
,
Campbell
,
Stanford
,
Saratoga
,
San Mateo
,
Redwood City
,
Millbrae
,
Palo Alto
,
San Carlos
,
Milpitas
,
Menlo Park
,
Los Gatos
,
Hillsborough
,
Foster City
,
Cupertino
,
Burlingame
,
Belmont
,
Atherton
,
Rocklin
,
Sunnyvale
,
Sanjose
,
We accept
Main office:

10531 Pineville Ave, Cupertino, CA 95014

LIC:

#1061226
Main office:
10531 Pineville Ave, Cupertino, CA 95014
Phone:
(855) 642-6647
LIC:
#1061226
We accept
1997-2023 © United Plumbing & water heaters