We will help you solve any water heater issues of any complexity
from
$1499
We provide over 25 years of reliable water heater installation, replacement and repair services in California
Guarantee for 6 years

Well reviewed and highly trusted

Fully licensed and insured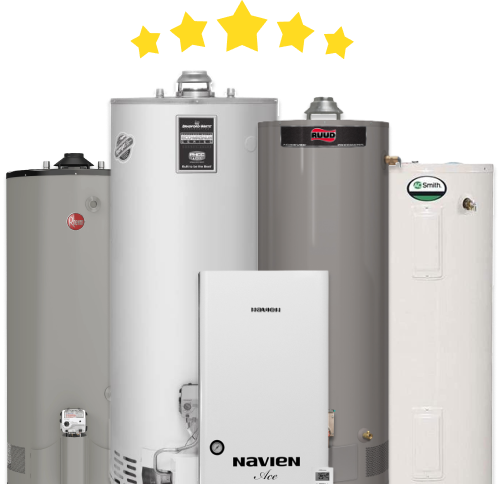 Water Heater Replacement in San Jose
Home »
If your morning showers have turned into icy wake-up calls, it's time to seriously consider a water heater replacement. Don't settle for cold discomfort in your San Jose home. At United Plumbing, we are poised to renew the warmth in your home.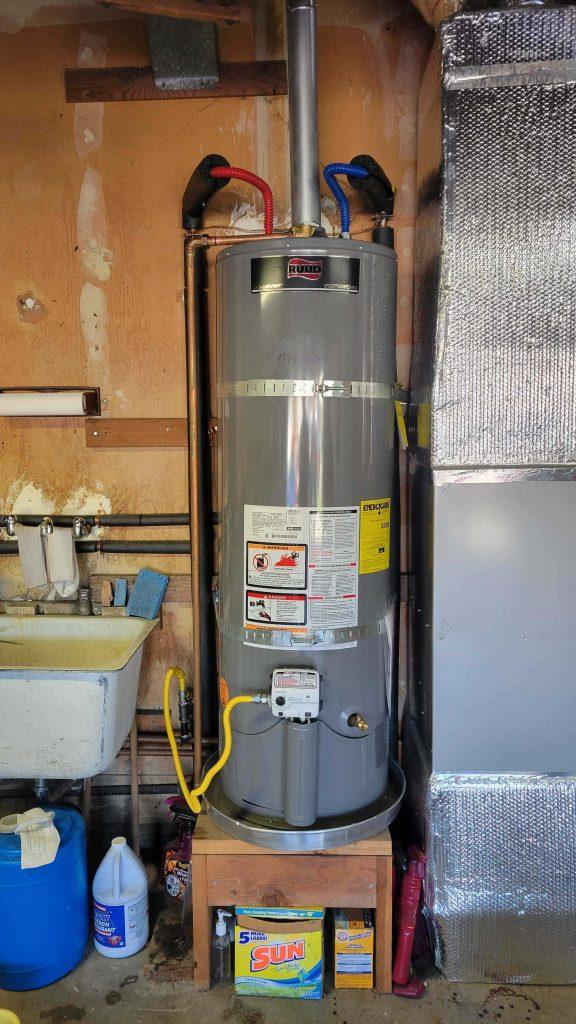 What Dictates the Price of Your Water Heater Swap?
Several factors contribute to the overall expense of a water heater replacement:
The type of heater — tank, tankless, solar, or heat pump.
The capacity and dimensions of the unit.
The complexity involved in the installation process.
The prevailing market rates in your locality.
An understanding of these factors will provide clarity and aid in planning a budget for the replacement.
A Comparative Study: Expenses Across Different Heater Models
While conventional tank heaters tend to be cost-effective upfront, tankless models may prove more energy-efficient in the long run. Despite an initial hefty investment, solar heaters deliver significant energy savings, making them a worthy contender.
Guiding You Through the Process of Water Heater Replacement
Our team at United Plumbing ensures a seamless transition during your water heater replacement, prioritizing your household's efficiency and comfort:
In-depth examination of your existing water heater set-up.
Customized recommendations to cater to the specific needs of your home.
Precise installation and rigorous post-installation checks.
Dedicated customer service at your disposal to resolve any questions or issues.
United Plumbing: The Perfect Partner for Water Heater Replacement
At United Plumbing, we believe in being more than just a service provider. Here's why we are the ideal choice for your replacement needs:
Proficiency in Action: With ten years in the plumbing business, we have the knowledge to meet your unique requirements.
Earned Trust: Our credibility is backed by authentic customer testimonials that applaud our commitment to your satisfaction.
Undying Commitment: We are dedicated to boosting your household's comfort and won't stop until we've done so.
Remember, when it comes to water heater replacements, think United Plumbing. Our goal is to build lasting relationships with our clients, ensuring your hot showers and baths are a testament to our unmatched service.
_____________________________
United Plumbing & Water Heaters
Phone: (855) 642-6647
Email: [email protected]
San Jose
Serviced ZIP codes: 94088; 94089; 94560; 95002; 95008; 95013; 95037; 95050; 95054; 95101; 95103; 95106; 95108; 95109; 95110; 95111; 95112; 95113; 95115; 95116; 95117; 95118; 95119; 95120; 95121; 95122; 95123; 95124; 95125; 95126; 95127; 95128; 95129; 95130; 95131; 95132; 95133; 95134; 95135; 95136; 95138; 95139; 95141; 95148; 95150; 95151; 95152; 95153; 95154; 95155; 95156; 95157; 95158; 95160; 95161; 95164; 95170; 95172; 95173; 95190; 95191; 95192; 95193; 95194; 95196;
And thousands of satisfied clients
Service Areas In California:
San Diego
,
Daly City
,
San Bruno
,
Redwood Shores
,
Woodside
,
Los Altos
,
East Palo Alto
,
 Los Altos Hills
,
Santa Clara
,
Mountain View
,
Campbell
,
Stanford
,
Saratoga
,
San Mateo
,
Redwood City
,
Millbrae
,
Palo Alto
,
San Carlos
,
Milpitas
,
Menlo Park
,
Los Gatos
,
Hillsborough
,
Foster City
,
Cupertino
,
Burlingame
,
Belmont
,
Atherton
,
Rocklin
,
Sunnyvale
,
Sanjose
,
We accept
Main office:

10089 Willow Creek Rd #200, San Diego, CA 92131

LIC:

#1061226
Main office:
10531 Pineville Ave, Cupertino, CA 95014
We accept
1997-2023 © United Plumbing & water heaters