We will help you solve any water heater issues of any complexity
from
$1499
We provide over 25 years of reliable water heater installation, replacement and repair services in California
Guarantee for 6 years

Well reviewed and highly trusted

Fully licensed and insured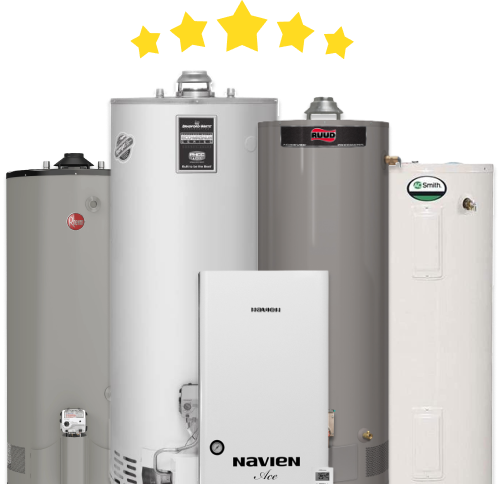 Water Heater Replacement in Cupertino
Home »
The value of a warm shower after a long day cannot be overstated. It is the water heater, a silent sentinel of comfort in our homes, that makes this possible. When this crucial appliance hints at decline, it's time for a revamp. As the trusted partner of Cupertino residents for a decade, United Plumbing presents a comprehensive guide to water heater replacements.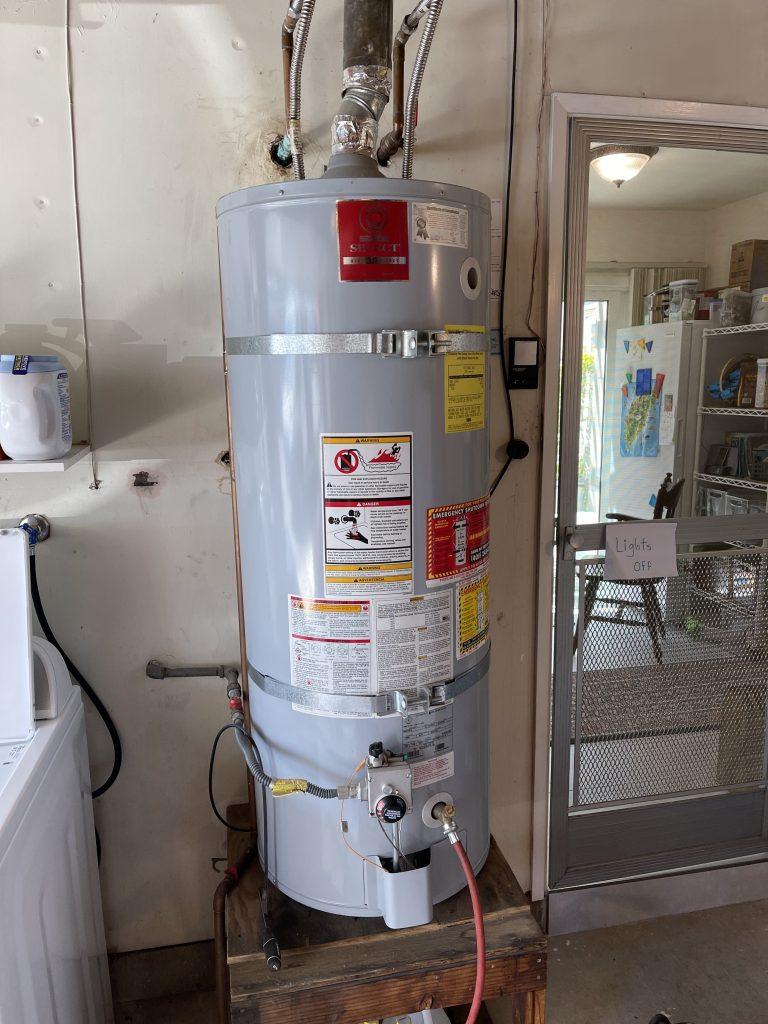 Pricing Puzzle: Unveiling the Elements That Steer the Cost of Water Heater Replacement
The cost of replacing your water heater isn't a flat rate; it is shaped by a set of dynamic factors:
The style of the water heater (conventional, tankless, solar, or heat pump)
The water heater's size
The intricacy of the installation procedure
Regional cost variations
Recognizing these elements is the first step in budgeting for a water heater overhaul.
Evaluating Your Finances: Dissecting the Price Points of Different Water Heater Models
Different water heater models bear varying cost implications. Traditional tank models might be budget-friendly initially, but tankless variants tend to outshine with remarkable energy efficiency and longevity. Solar variants may seem pricy upfront, but the long-term savings they accrue are noteworthy.
Mapping Your Route: The Water Heater Replacement Journey with United Plumbing
The course to a water heater replacement need not be fraught with uncertainty. United Plumbing offers a seamless pathway that includes:
Detailed examination of your current system
Personalized advice on the most suitable replacement
Flawless installation with a keen eye for detail
Swift post-installation support
Our journey with you extends beyond replacement; it's about enriching your living experience.
Locking Down Excellence: Entrusting United Plumbing with Your Water Heater Replacement
United Plumbing is not just a service provider; we empathize with your needs as fellow homeowners. We comprehend the essence of dependable hot water and our services reflect that understanding, combining unmatched quality, value for money, and unparalleled customer care.
What distinguishes us?
Expertise: A rich tapestry of ten years' experience, fine-tuning our craft.
Credibility: Read the words of our happy clients in their testimonials.
Commitment: We strive for your satisfaction, and won't stop until you're delighted with our service.
When your water heater beckons for a replacement, look no further than United Plumbing. We provide exceptional, tailored solutions because we believe in forging lifelong connections with our clients, one blissful, warm shower at a time!
_____________________________
United Plumbing & Water Heaters
Phone: (855) 642-6647
Email: [email protected]
Cupertino
Serviced ZIP codes: 94024; 94087; 95014; 95015
And thousands of satisfied clients
Service Areas In California:
San Diego
,
Daly City
,
San Bruno
,
Redwood Shores
,
Woodside
,
Los Altos
,
East Palo Alto
,
 Los Altos Hills
,
Santa Clara
,
Mountain View
,
Campbell
,
Stanford
,
Saratoga
,
San Mateo
,
Redwood City
,
Millbrae
,
Palo Alto
,
San Carlos
,
Milpitas
,
Menlo Park
,
Los Gatos
,
Hillsborough
,
Foster City
,
Cupertino
,
Burlingame
,
Belmont
,
Atherton
,
Rocklin
,
Sunnyvale
,
Sanjose
,
We accept
Main office:

10089 Willow Creek Rd #200, San Diego, CA 92131

LIC:

#1061226
Main office:
10531 Pineville Ave, Cupertino, CA 95014
We accept
1997-2023 © United Plumbing & water heaters