We will help you solve any water heater issues of any complexity
from
$1499
We provide over 25 years of reliable water heater installation, replacement and repair services in California
Guarantee for 6 years

Well reviewed and highly trusted

Fully licensed and insured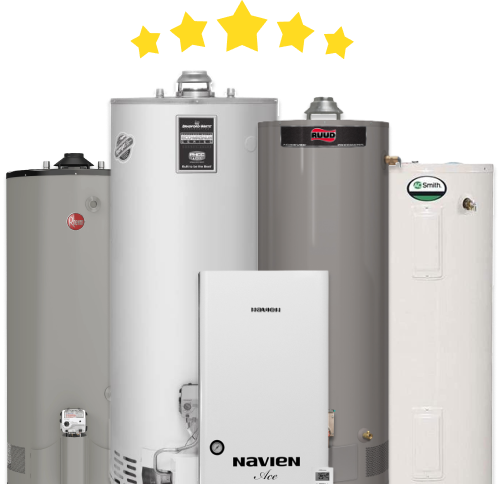 Water Heater Replacement in Santa Clara
Home »
Think about your daily routines: morning showers, laundry, dishwashing. Now, picture those routines disrupted due to a failing water heater. It's a simple truth – life runs smoother with a reliable water heater. That's why replacement isn't merely a convenience; it's a necessity.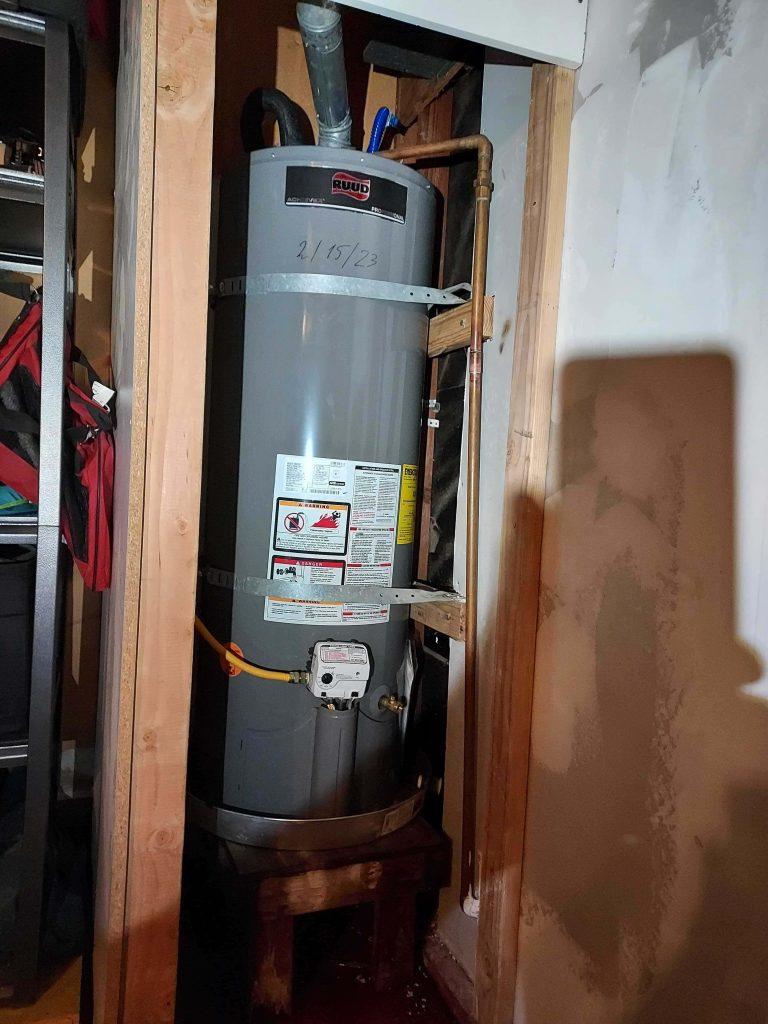 Dissecting the Economics of Water Heater Replacement
The overall expense of replacing a water heater can be influenced by variables such as heater model, its capacity, installation labor, required permits, and disposal fees. Generally, homeowners might expect to shell out anywhere between $750-$2,000.
Analyzing the Price Spectrum Across Water Heater Varieties
The type of water heater significantly affects the cost:
Traditional Storage Water Heaters: Initial costs are affordable, typically ranging between $500-$700, not including installation charges.
Tankless Water Heaters: These units may have a higher upfront cost, from $1,000-$3,000, but provide long-term energy efficiency.
Unraveling the Journey of Water Heater Replacement
Here are some potential avenues to reduce your water heater replacement costs:
Explore Energy Efficiency Rebates: Certain utility providers offer rebates for installing energy-efficient models.
Consider DIY Installation: Although not commonly recommended due to safety concerns, self-installation might cut down labor costs.
Regular Maintenance: Preventative care can extend your heater's life, postponing replacement needs.
Appointing the Best Service for Your Water Heater Replacement
The choice of a service provider plays a crucial role in the replacement process. United Plumbing, a recognized name in Santa Clara, promises unmatched expertise, competitive pricing, and superior customer service, supported by our stellar customer reviews.
In essence, water heater replacement may seem like a daunting expense, but it's a valuable investment. The resulting peace of mind, comfort, and energy savings often outweigh the initial costs. United Plumbing, a steadfast companion in your water heater replacement journey, ensures your investment is in reliable hands. We're more than service providers; we're partners in your home's wellbeing.
_____________________________
United Plumbing & Water Heaters
Phone: (855) 642-6647
Email: [email protected]
Santa Clara
Serviced ZIP codes: 95050; 95051; 95052; 95053; 95054; 95055; 95056;
And thousands of satisfied clients
Service Areas In California:
San Diego
,
Daly City
,
San Bruno
,
Redwood Shores
,
Woodside
,
Los Altos
,
East Palo Alto
,
 Los Altos Hills
,
Santa Clara
,
Mountain View
,
Campbell
,
Stanford
,
Saratoga
,
San Mateo
,
Redwood City
,
Millbrae
,
Palo Alto
,
San Carlos
,
Milpitas
,
Menlo Park
,
Los Gatos
,
Hillsborough
,
Foster City
,
Cupertino
,
Burlingame
,
Belmont
,
Atherton
,
Rocklin
,
Sunnyvale
,
Sanjose
,
We accept
Main office:

10089 Willow Creek Rd #200, San Diego, CA 92131

LIC:

#1061226
Main office:
10531 Pineville Ave, Cupertino, CA 95014
We accept
1997-2023 © United Plumbing & water heaters